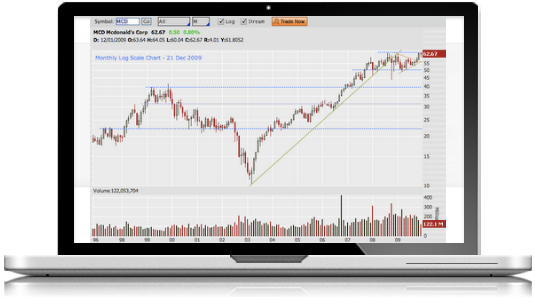 Thank you to all of my loyal readers,
I wouldn't be here today without you.
After 2 years of posting, I have decided to transition ChartSmarter
to a subscription-based model. I'd be honored if you joined me.
Please click the below button for more information. Thank you.
Markets put in another powerful week with the Nasdaq rising 1.8% and the S&P 500 by 1.5%. Each of these indexes have now CLOSED at their highs for the weekly ranges the last 7 weeks.The Nasdaq has risen 6 of the last 7 weeks (and the tech rich benchmark has now advanced 7 consecutive Fridays) and the S&P 500 has added ground 5 of the last 7, with the 2 down weeks falling by a COMBINED .25%. The naysayers are growing louder by the moment and a best friend of mine who is not a close market participant texted me mid week to say the market was on fore and my brother followed one up with the same sentiment on Thursday, so perhaps we are getting a bit long in the tooth. But of course price action is another animal and that is moving forward ant a smooth and steady clip, exactly what bulls would want to see. Looking at how individual sectors performed on a weekly basis, it was led by financials and healthcare which both rose by 2.9 and 2.5% respectively (energy was a clear laggard off by 1.8% and sentiment in that particular group is beginning to feel very heavy). The XLE is lower now 8 of the last 10 weeks, yet lower by just 8% off most recent 52 week highs. Technology has been grabbing the spotlight and continues to as the Nasdaq is at all time highs and the XLK is on a current 11 session winning streak. The sub sector that has been doing most of the heavy lifting are the semiconductors. The SMH is higher 26 of the last 34 weeks and this weeks move could be interpreted as a 3 week tight breakout as they prior three all CLOSED within just .51 of each other. All the noise has been centered on NVDA, but that stock may have put in a double top at the round 120 number and is off a quick 11% from recent all time highs, including a bearish gravestone doji week ending 2/10. The creme of the crop may now be handed over to Broadcom as AVGO as that name is right at all time highs and this week took out a 3 week tight trigger of its own as the last three all CLOSED within .64 of each other. Retail names have started to look like they may be breaking from their recent malaise and a recent IPO that is certainly worth keeping an eye on is ELF. Below is how we presented the newly minted IPO in our Tuesday 2/14 Game Plan. Many individual names that will be reporting this week include HD M JWN JCP WMT KSS GPS and FL.
Markets started the week in fine fashion as the averages posted decent gains. The Nasdaq and S&P 500 rose by .5%, but curiously it was the Russell 2000 that lagged higher by just .2%. We spoke about how it was potentially headed for a test of all time highs after being pushed back at the 1390 area three time recently this year. Today the index recorded a bearish shooting star candle which was stopped right at the round 1400 figure. Now of course the Dow hesitated at the very round 20000 number before bursting through, and we know that candlesticks in my experience tend to call bottoms much better than tops so it will be very interesting to monitor how it fares the rest of this week (notice the last 2 weeks recorded bullish hammer candles). It was the financials that led the way Monday with the XLF advancing by 1.1%, followed by the industrial, material and healthcare sectors. Below is the chart of finnie AMP and how it was presented in our Wednesday 2/8 Game Plan (notice the bearish shooting star it registered on 2/2 yet the stock has risen by a combined 4% the last 3 sessions). The staples were the laggards, but the XLP is still bullishly carving out the right side of a cup base just 2 handles above after recently finding nice support at the very round 50 figure last November and December. Earnings will be trickling in this week once again and tonight we see the reports from two solid energy names, DVN and FANG. Perhaps they can ignite some momentum in the group. REITs acted well Monday with the XLRE off to a good start this week jumping .5% and the ETF is looking for a third consecutive 1% weekly gain. Today it pushed its head above its 200 day SMA and it has recorded tow bullish engulfing candles this month already on the second and ninth. The fund found nice support at the zero line on the MACD recording a bullish MACD crossover after zero was resistance twice last September. Former resistance becomes support.
Markets recorded another solid session to back up Thursdays fine move, and it mirrored yesterdays action as well. Decent early gains were added upon and then remained strong, refusing to buckle and giving the bears perhaps some uncomfortable sleep this weekend. The Nasdaq now has gained ground for 6 consecutive Fridays, and as always it is not where you start but where you finish. The Nasdaq and S&P 500 rose .4% and the Russell 2000 was a standout once again rising .75%. On a weekly basis the Nasdaq gained 1.2% and the S&P 500 tacked on .8% (it was also the sixth straight week both benchmarks CLOSED at or well into the upper half of their weekly ranges). The materials, industrials and energy groups were the winners Friday with each group advancing between .8-.9%. This type of action if it continues signals some nice economic expansion later this year. On a weekly basis it was the industrials, cyclicals and technology that outperformed. A group that I am keeping a close eye on is the transports. They were one of the early leaders in the move higher and perhaps their recent rest has given them the stamina to duplicate that action again. Below is the chart of the IYT and a scenario we think may play out. It attempted to break above a cup base trigger of 171.26 on 1/26 and came within pennies of doing so only to be derailed, pun intended (two of the largest components are rails with NSC and UNP representing almost 15% of the fund). The ETF has now regrouped and reclaimed its rising 50 day SMA promptly last week, a very bullish trait. These names will benefit from the transfer of commodities which seem to be firming up recently. There was benign news out of China last night, and many individual names in the copper and steel sectors looked primed. Crude bounced as WTI has enjoyed a 3 session winning streak, its first since the beginning of January, and it too is right up against an ascending triangle pivot of 54. Next week could be exciting for sure.
Amazing work in this piece. Truly inspirational! You gotta keep this up. Good luck next week.
On Monday I played 3 of your alerts:  JACK = $110, AVD = $600, and SPW = $700. Today I played 2 more of your alerts: ALL =  $300 and WYN = $280.  THANK YOU!
I know Doug from the Carlin days in 1999.  He's the hardest working technical trader out there and shows no bias in his analysis.  A must read in any market.
Some great setups in @chartsmarter's service tonight. Do yourself a favor and take it for a test drive. You will be glad you did.