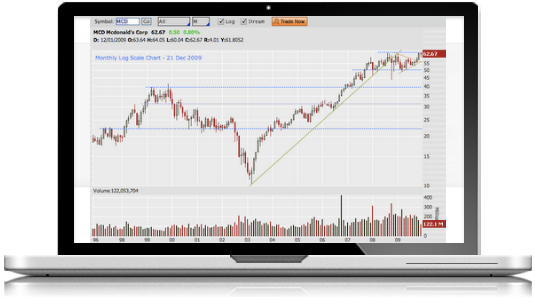 Thank you to all of my loyal readers,
I wouldn't be here today without you.
After 2 years of posting, I have decided to transition ChartSmarter
to a subscription-based model. I'd be honored if you joined me.
Please click the below button for more information. Thank you.
Markets once again clung near the UNCH mark and perhaps the old adage applies, never to short a dull market. All of the major indexes finished without much fanfare. The S&P 500 CLOSED above the round 2500 number for a second consecutive session and the Nasdaq has gained ground 6 of the last 7 days, but none of the last 6 have moved up or down by more than .5%. The Russell 2000 is now inching in on the 1450 level which can be compared to the 6450 area on the Nasdaq. The Russell on 7/20 registered a doji candle which often signals a weakening of the prevailing trend and on 7/21 recorded a bearish shooting star, and finally on 7/26 put up a bearish dark cloud cover candle. It is not surprising that it is stalling here and it will normally give quick clues as to sentiment of risk appetite of overall market. The Dow continues to act well and is now on an 8 day winning streak and behaving nicely following the cup base breakout above a 22180 trigger. Looking at individual groups it was the financials that keep impressing as the XLF was the best performer of the major S&P sectors higher by .8%, followed by materials, technology and energy all which gained in the neighborhood of .4-.5%. Lagging were the healthcare, utilities and staples space. The XLU is off 5 of the last 6 days and 2 of those negative sessions lost more than 1%, a rare occurrence for the ETF. Retail names have been attempting a comeback, but like any group that has been in the doldrums for sometime they should be approached cautiously. As always one wants to bet on names that withstood the onslaught best and purchase best of breed plays. And conversely lagging stocks that get the proverbial "rising tide lifts all boats" should be looked at as shorting opportunities. Below is one such situation, FINL and how it was presented in our Tuesday 9/12 Game Plan. This is a name that filled a gap to the upside and looks to be failing once again. Trends tend to persist more likely than they are to reverse. This also goes for the NKE Jordan sneakers. Tread and trade accordingly, pun intended.
Much has been made with the incessant talk of the FANG leadership in this ongoing bull market rally. AMZN is lower 6 of the last 8 weeks and seems to be failing at the very round 1000 number and is now in correction mode off 10% from most recent all time highs and below its 50 day SMA. While AMZN was able to climb more than 80 handles above 1000 in late July, GOOGL has been repelled there twice with no weekly CLOSES above. The only two that were higher than 1000 intraweek were ending 6/9 and 7/28 and both of those reversed hard falling 2.6 and 3.6% and each one recorded bearish engulfing weekly candles. FB is holding the round 170 number and the last 3 weeks have CLOSED remarkably taut, all within just 1.07 of each other, and it rests just 3% off most recent all time highs. Lets take a look at NFLX which arguably is the best chart of the four. Below is how we looked at the name in our Thursday 8/17 Game Plan and then we take a peek at its present situation. NFLX is a FANG play higher by 37% YTD and 76% over the last one year period. Earnings have been mostly higher with gains of 13.5, 3.9 and 19% on 7/18, 1/19 and 10/18 and a loss of 2.6% on 4/18. The stock is on a 3 week losing streak falling almost a combined 10% and this week is lower by .8% thus far. This comes just after a powerful 3 week winning streak which rose by 25% between weeks ending 7/7-21 with the week ending 7/21 which came on the best weekly trade in 9 months. It now trades 11% off recent all time highs and NFLX broke above a double bottom trigger of 160.07 on 7/14 and today bounced nicely off its rising 50 day SMA which also came close to filling in the 7/17 gap. Enter here.
The transports are a critical part of any rally, as it is a good gauge how many goods about being delivered around the country and world. Of course if you want to get even more simplistic or classic the sector is a key component in Dow Theory. The rails have been acting better as of late, the airlines not so much (unless you are located in the Latin American or South American region with the likes of CPA, LTM and GOL which have been moving upward). The trucking/logistics group is doing its part to lift the space and below we look at a couple different time frames on JBHT. Directly below is how we examined the name in our Wednesday 8/16. Keep in mind it has peers acting well to including ODFL, R and CHRW. Stocks that can be bought as they pullback into bullish inverse head and shoulders breakouts are JBHT. JBHT is a best in breed transport play UNCH YTD and higher by 18% over last one year period and sports a modest dividend yield of .9%. Earnings not moving needle much with gains of 1.8 and 1.6% on 7/17 and 1/19, an UNCH finish 4/17 and a loss of 2% on 10/17. The stock is higher 8 of the last 12 weeks and honing in on very round par number, which recorded just 2 weekly CLOSES above ending 2/10-17. The overall group is trying to push higher and it recently broke through a nice bullish inverse head and shoulders trigger of 94. Enter JBHT on a pullback at 96 and add to above 9 month weekly cup base trigger of 102.45.
Amazing work in this piece. Truly inspirational! You gotta keep this up. Good luck next week.
On Monday I played 3 of your alerts:  JACK = $110, AVD = $600, and SPW = $700. Today I played 2 more of your alerts: ALL =  $300 and WYN = $280.  THANK YOU!
I know Doug from the Carlin days in 1999.  He's the hardest working technical trader out there and shows no bias in his analysis.  A must read in any market.
Some great setups in @chartsmarter's service tonight. Do yourself a favor and take it for a test drive. You will be glad you did.