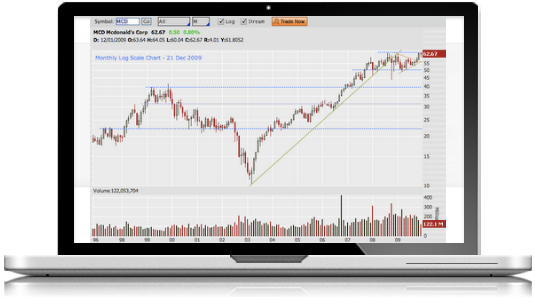 Thank you to all of my loyal readers,
I wouldn't be here today without you.
After 2 years of posting, I have decided to transition ChartSmarter
to a subscription-based model. I'd be honored if you joined me.
Please click the below button for more information. Thank you.
Each week at ChartSmarter we like to bring to a little insight into what we do on a daily basis. We have been at it for more than 4 years and we love doing it. Each night we detail 8 to 10 of our favorite ideas, both long and short, for the next days session. We do NOT have a chat room, nor are we active "tweeters". We like our business growing by word of mouth. For those who would like to see a full copy of our Monday Game Plan, email me at chartsmarterblog@gmail.com. In our Wednesday Game Plan we looked at EMES from the short side, with its inclusion inside the weak energy group and the theory of a former high flyer falling from grace. They rarely come back to lead again in the new cycle and can make for good shorts. EMES fit the bill. The stock lost 9% this week although it did find some comfort at the important round 50 handle. We like SLCA better as both are off 65% from their highs but SLCA did manage to eke out a gain this week and seems to have a smoother bottoming formation. We suggested a short below 54 and it is now profitable by 7%.
Markets sold off to conclude the weeks trading in a bearish fashion. For the third time in the last 4 sessions both the Nasdaq and S&P 500 went out hard on their lows. For the week the Nasdaq lost 2.6% finding resistance at its 50 day SMA and the round 4700 handle. This week the S&P 500 fell for the fourth week in the last five and 3 of the 4 declined by more than 1.24%. It undercut the round 2000 number on a CLOSING basis since last October. It is approaching its 200 day SMA at the 1974 figure and for some reason I feel Monday can be a very ugly day. The volatility not only the benchmarks but individual names are experiencing are frightening and much damage has been done. We witnessed a plethora of earnings from some big names and all 5 of the largest components on the Nasdaq reported this week. The largest component AAPL was a bright spot on Wednesday gaining 5.6% and Friday it was a prime example of why we demand closing prices on all of our pivots. It crossed above a 119.85 cup base but reversed precisely off the round 120 number. Second largest component GOOGL rose 4.7% today on a weak tape. MSFT, the third largest component slumped 14.4% this week, its biggest drop in years. FB fell a generic 2.5% this week and rounding out the 5th largest name in the index was AMZN advancing 13.5% for its largest weekly gain in years.
Markets seem to have short of selective memory as they acted in almost opposite fashion from the day prior. The Nasdaq was able to recapture all of Wednesdays losses and the tape overcoming early weakness and finishing strong was just what the bulls wanted to see. Volume was energetic as well as the Nasdaq bounced almost precisely off the round 4600 handle. The S&P 500 dipped below the psychological 2000 figure for the fifth time intraday in 2015 Thursday but CLOSED above (it has done that 4 of the 5 times). Of course there are still plenty of things to be concerned with as leadership and the bulk of new highs emanates from the defensive real estate and utilities group. As we have mentioned before however perhaps this is some smart posturing by savvy investors who are finding it harder to find yield from debt securities. And being concerned about your investments should always be the case no matter how good it may appear. Problems like in life will usually arise when things look best. BUD continues to "buzz" higher hitting a new all time high today and that is another conservative play advancing. Some leaders are reporting and one was wounded today was FTNT. Of course the stock is no PANW but its extremely tight trading had this name acting like a general. Its last 3 releases were all higher by 1.1, 8 and 3% on 10/23, 7/24 and 4/24. This week is shaping up to be a very bearish engulfing week at all time highs. Another casualty?
Amazing work in this piece. Truly inspirational! You gotta keep this up. Good luck next week.
On Monday I played 3 of your alerts:  JACK = $110, AVD = $600, and SPW = $700. Today I played 2 more of your alerts: ALL =  $300 and WYN = $280.  THANK YOU!
I know Doug from the Carlin days in 1999.  He's the hardest working technical trader out there and shows no bias in his analysis.  A must read in any market.
Some great setups in @chartsmarter's service tonight. Do yourself a favor and take it for a test drive. You will be glad you did.