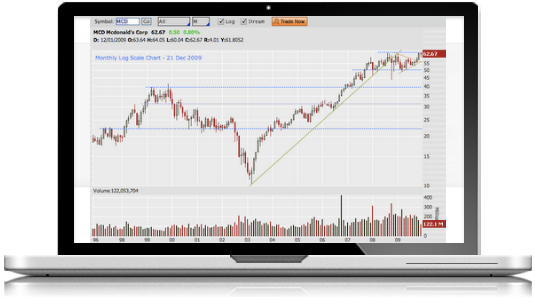 Thank you to all of my loyal readers,
I wouldn't be here today without you.
After 2 years of posting, I have decided to transition ChartSmarter
to a subscription-based model. I'd be honored if you joined me.
Please click the below button for more information. Thank you.
Markets lost ground Thursday, as it was the first loss this week for the Nasdaq, S&P 500 and Russell 2000 (the Dow fell Wednesday). I have been keying in on the strength of the Russell 2000 and Wednesday recorded a bearish shooting star and today just missed a bearish engulfing candle. Looking back it has made its third lower high with other negative bearish engulfing candles on 1/24 and 3/13. It is still well above its 50 day SMA, and the Dow and S&P 500 traded below that line intraday only to CLOSE above it a good start. The Nasdaq did record a doji candle Wednesday after a 500 handle run and it kissed its 50 day SMA today too. For the week thus far all the major indexes are still comfortably higher by more than 1%. A space that has not been on many radars which is acting poorly are the homebuilders. The fact that the ITB is now lower by 16% off most recent 52 week highs and not garnering much attention is surprising. It was below its 200 day SMA intraday but did manage to CLOSE just above, although when a best of breed name in the group like an LGIH is down 10% from its most recent 52 week highs it should be waving a caution flag. Looking at individual groups it was the financials that broadly outperformed as the XLF was higher by 1.5%. The ETF and many of its components are currently sporting bearish head and shoulders patterns. The XLF itself has a rather unorthodox pattern, but if it could climb above its 50 day SMA which has been sloping lower for a month now it would be a step in the right direction. Energy was the only other major S&P sector to gain and perhaps investors are becoming to accustomed to that, and the group may be ready for a little pause. The XLE is down just 4 times in the month of April (two were down by just .1%) and is higher 3.1% this week heading into Friday after last weeks stellar gain of 6%. Sticking out in an ugly way Thursday were the staples that were by far the worst actor as the XLP slumped nearly 3%. It is down 7 of the last 11 weeks and another 2.4% so far this week as it hangs heavy down 13% from most recent 52 week highs. The last 3 weeks have all CLOSED very tight, all within just of .21 each other and that type of action can lead to explosive moves, in this case lower. I am a big believer in momentum and tend to sprout idea generation by names showing excellent relative strength. But occasionally we find charts that are well off their highs, the chart here is currently 15% off its, and they show bottoming patterns that catch our eye. Here is how ALRM was presented in our Tuesday 4/17 Game Plan. It is a former best of breed name trying to recapture its former mojo. Things that stood out were number one pressing on its upward sloping 200 day SMA for the fourth time since last December and being shut down there. However I am one that believes the more the line is touched the more likely it is to break. Secondly it showed a bullish inverse head and shoulders pattern giving us a "cluster of evidence". Thirdly on the weekly chart it was CLOSING in the upper half of the range frequently. Additionally on a weekly basis is was being continuously thwarted at the round 40 number. It traded above 40 intraweek the weeks ending 12/22/17, 1/19 and 3/16-23 but could not CLOSE above, and if it should do so Friday would be very constructive. Not surprisingly it is building a cup base that was rejected near the round 50 number the week ending 10/27/17.
Markets put up another decent showing although the gains were a bit muted compared to Monday-Tuesday. The Dow was slightly negative courtesy of IBM dropping 7.5%, but the Nasdaq, S&P 500 and Russell 2000 all advanced between .1-.2%. The Nasdaq is following through nicely already ahead by 2.7%, following last weeks 2.8% jump. The S&P 500 is higher by 2% so far this week and the Dow by 1.6%. If this holds into the weekend, bulls can sleep a little easier as it would be the second week in a row the Nasdaq has outshined its rivals. True to form gains are being traditionally had in the second half of April, h/t Stock Traders Almanac. One could make the case for a cup base pattern taking shape on the Nasdaq, but it needs more time and it is taking on somewhat of a V shape. The VIX put in an inverted hammer candle today ending a 5 day losing streak and it is back to retesting the cup base trigger of 15 for a second time in as many months. If its breaks through its 200 day SMA, it would be a break below a bearish descending triangle, that commenced with a precise move to the very round 50 number on 2/6. Looking at individual groups Wednesday there was some clear bifurcation, unlike the first two days of the week where the vast majority of the major S&P sectors were higher. Today it was the energy space solidifying the notion of trends in motion tend to stay that way as the XLE rose by 1.6%, with the second best actor, the industrials up by 1%. Sectors that were lower today included technology, utilities, financials and the staples lagged with the XLP off by .8%. I would not be surprised if the markets weaken will we hear a lot of talk mentioning "it is hard for the benchmarks to move higher without participation from the financials". The XLF has now CLOSED in the lower half of its daily range 8 of the last 10 sessions, and the two days that did not on 4/10 and 4/12, were in the upper half by the slimmest of margins. The materials are one to watch as the XLB has risen 9 of the last 12 sessions and is stalking out a double bottom trigger of 61.84 in the near term. Keep an eye on FCX with earnings coming up shortly as it does battle with the very round 20 number, which it could not record a CLOSE above that figure although it was above intraday five times this January. In this paragraph yesterday we spoke about the affinity investors have for the device makers in the healthcare arena. Today we take a look at a best of breed pharmaceutical play in SUPN. As there has been some real laggards in the space including ALKS, BMY and AGN, all of which were prior leaders in the past (AGN is 36% off its most recent 52 week highs, ALKS by 34% and BMY by 25%), today we look at a general in the sector. Below is how we profiled the name in our Wednesday 4/11 Game Plan. The stock backed off from highs during Tuesdays session but it still trades near a cup with handle breakout trigger of 47.10. It trades just 4% off most recent 52 week highs and traders should be looking to add to this name through the very round 50 number which coincides with a cup base pivot of 50.15. That would register an all time high and it has positive returns for the one week, one month, three month, one year and YTD time periods.
Markets put in a second straight productive session Tuesday, and once again the bears were unable to make any headway as the averages starting the day with strong gains. Hallmark bullish action is beginning hard upon the lows and going out on highs, preferably in strong volume. The next best thing and maybe even equal to that is what happened the last 2 days. The Nasdaq outperformed handily with a 1.7% gain, followed by the Dow, S&P 500 and Russell 2000 all gaining between .9-1.1%. The Nasdaq recaptured its 50 day SMA which is beginning to slope upward ever so slightly today, and that followed Mondays bullish harami cross. From a volume perspective on the WEEKLY chart it still looks neutral at best, as the 6 largest volume weeks since the week ending 2/2 have ALL fell (five of those 6 weeks CLOSED in the lower half of the weekly range). The Dow and S&P 500 also recouped their 50 day SMAs, and bears have to contend with the fact that none of the previously mentioned indexes are near overbought on an RSI perspective. In fact they are all between 50-60. Looking at individual groups, the old saying goes better late than never, and thats how bulls should be feeling about this resurgent technology group. It had been hibernating, I thought it was taking too long, and frankly thats why opinions matter little and one should let PRICE alone dictate their decisions. The XLK jumped 1.9% and taking the runner prize was the consumer discretionary space as the XLY advanced 1.8%, as the XRT is looking for a fourth consecutive weekly advance. It was a broad rally for a second straight day this week with all of the major S&P sectors finishing in the green, except the finnies which ended with a fractional CLOSE. Lagging were those financials as names that have been reporting earnings are having negative reactions. Tuesday that was brought courtesy of GS, which has now declined the last SIX times it has reported numbers. The XLU is becoming comfortable above the very round 50 number and has the look of an unorthodox bullish inverse head and shoulders pattern we discussed last week. Healthcare like any other sector is very diverse and has plenty of subsectors. There are biotech, pharma and insurance spaces to name a few, but today we take a look at a device play. Although the group is not as sexy as the biotechs, the area has been performing handsomely. Taking a look at the IHI, the ETF is lower by just 2% from its recent 52 week highs, while the XLV and IBB are 9 and 10% off their own highs. The IHI contains many best of breed names like ABMD which is doing battle with the very round 300 number and having some issues CLOSING above it until today, and below we peek into the third largest component in the fund, TMO. The chart here is how it was presented in our Thursday 4/12 Game Plan and it has since inched above a nice symmetrical triangle formation, which if it hits its measured move still has some way to travel. This chart is technically sound after a recent break above a double bottom base, and a subsequent successful retest and bounced off the very round 200 number nicely on 4/2 (it is looking to record its 15th consecutive weekly CLOSE above 200 which it should have no problem doing).
Amazing work in this piece. Truly inspirational! You gotta keep this up. Good luck next week.
On Monday I played 3 of your alerts:  JACK = $110, AVD = $600, and SPW = $700. Today I played 2 more of your alerts: ALL =  $300 and WYN = $280.  THANK YOU!
I know Doug from the Carlin days in 1999.  He's the hardest working technical trader out there and shows no bias in his analysis.  A must read in any market.
Some great setups in @chartsmarter's service tonight. Do yourself a favor and take it for a test drive. You will be glad you did.