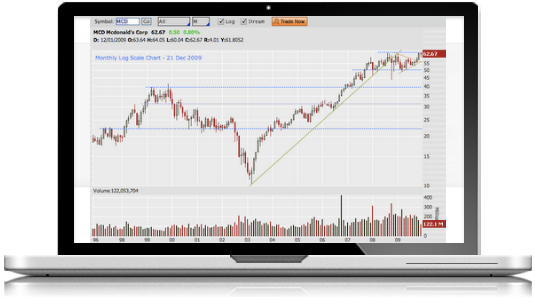 Thank you to all of my loyal readers,
I wouldn't be here today without you.
After 2 years of posting, I have decided to transition ChartSmarter
to a subscription-based model. I'd be honored if you joined me.
Please click the below button for more information. Thank you.
Markets were underwater most of the session Thursday, but the losses were minimal and I thought could have been worse. When all was said and done the Nasdaq and S&P 500 fell by .1%. For the week headed into Friday both are also trying to avoid three week losing streaks with the Nasdaq advancing .5 and the S&P by .4% thus far. The Nasdaq is spooning its 50 day SMA (perhaps MSFT will alter that Friday) and although it can not seen to regain the important line it has to be admired as INTC sank nearly 6% Wednesday after delivering earnings. The tech rich benchmark has finished the last 3 days extremely taut, all within just 5 handles of each other and that type of coiling action could produce big moves in either direction. Earnings as one would expect were bifurcated. Today we witnessed some more evidence that the consumer could be picking up with earnings reports from URI and MAT lifting the stocks 4.7 and 6% respectively. But on the other hand some transports have been putting up some weak showings. UNP was derailed to the tune of 6.7% after numbers were released and remember KSU CLOSED 4% off intraday highs Tuesday in a nasty reversal and JBHT lost 2% Tuesday as it reported an number that did not excite shareholders. Sectors showing strength Thursday were healthcare as the XLV was higher by .6% although its 1% gain through today in paltry weekly volume has barely made a dent into the prior weeks 3.1% drop. Some other large reactions after earnings came from EBAY which slumped nearly 11% and is now below the very nice looking cup base trigger of 29.93 taken out the week ending 7/22 which romped higher by 13.8% in the second best weekly volume in all of '16. The base was more than 8 months long too and those longer patterns tend to have greater success tendencies. Some names that are working and perhaps this name should be considered a staple, as everyone is always looking for love, (sad try at humor) is MTCH. Below is the chart and how it was profiled in our Tuesday Game plan this week.
Markets held onto a good chunk of early morning gains which I am sure many bulls were nervous about. It was the Nasdaq which acted the firmest Tuesday and it was welcome as that has not been the case as of late. It did finish slightly off lows for the session but rose .9% and is flirting with its 50 day SMA. The S&P 500 gained .6% and recorded a spinning top candle and is 1% below its 50 day SMA which we know quite well is sloping lower. Healthcare, materials and utilities led today as all 11 of the major S&P sectors advanced. Earnings continue to come in as season is now underway and the banks have done their part and today some casual diners stepped it up. DPZ which seems like an automatic beat rose almost 5% today hitting yet another all time high. TACO, a little less followed name in the space, just missed putting up in second straight double digit gainer Tuesday adding nearly 9%, after the 7/21 session gained 12.2%. More decent consumer news came from the reaction of HOG which tacked on more than 9%. TTS rose 8.4% after it reported numbers suggesting that homeowners are spicing up their residences. HAS jumped 7% Monday and perhaps discretionary could be getting a further lift. In the tech arena there was some bifurcation as IBM dropped 2.6% but did manage to record a bullish hammer off 200 day SMA support (below is the chart of how the stock was profiled recently in our Monday 10/3 Game Plan and emphasizes the importance of CLOSING prices). NFLX soared 19% after recording back to back double digit losses of 13.1 and 13% on 7/19 and 4/19. One gets the feeling there was a lot of short covering today and would not be surprised to see weakness into the end of the week with the name.
Markets retreated slightly Monday as the indexes enjoyed a very brief time in positive territory in the early morning. The Nasdaq and the S&P 500 fell by .3%. One has to paint a somewhat weak picture as the leading Nasdaq and Russell 2000 have demonstrated a reluctance to recoup their 50 day SMAs. The longer that takes the more one has to look at the action as suspicious. The Russell 2000 is now on a 6 session losing streak and is potentially on track to record a 4th consecutive weekly losing streak depending on Fridays close and that is a feat that has not been witnessed since September-October '14. In this type of environment we are experiencing one would expect a better performance out of gold. The GLD has recorded 5 dojis in the last 8 sessions, which often give a heads up about a likely change in trend. The ETF is now consolidating below its 200 day SMA and one may say all those dojis should have recorded a turnaround already, and they would be correct. Usually it take one or maybe two dojis for a warnings, but this many and its inability to recapture its 200 day SMA is worrisome. A trend more concerning is the utilities and how they have been the top performing sector almost on a daily basis and today they did just that once again with the XLU advancing .5%. It is hard to get too excited about the chart, but I bring this up because the talk recently has been how rate hikes are almost a certainty and how that used to punish the group. It is even way to early to call this a "sell the news" event because of course the Fed has done nothing as of yet. But the financials which have been turning in some decent earnings reports have gone nowhere, even with the rate hike chatter. Monday the XLF undercut its 50 day SMA after last Mondays gravestone doji near the round 20 number which has been difficult to overcome in the past. Consumer discertionary was the worst behaving group and we highlighted a number of shorts in Mondays Game Plan and below is how we looked at laggard GIII.
Amazing work in this piece. Truly inspirational! You gotta keep this up. Good luck next week.
On Monday I played 3 of your alerts:  JACK = $110, AVD = $600, and SPW = $700. Today I played 2 more of your alerts: ALL =  $300 and WYN = $280.  THANK YOU!
I know Doug from the Carlin days in 1999.  He's the hardest working technical trader out there and shows no bias in his analysis.  A must read in any market.
Some great setups in @chartsmarter's service tonight. Do yourself a favor and take it for a test drive. You will be glad you did.