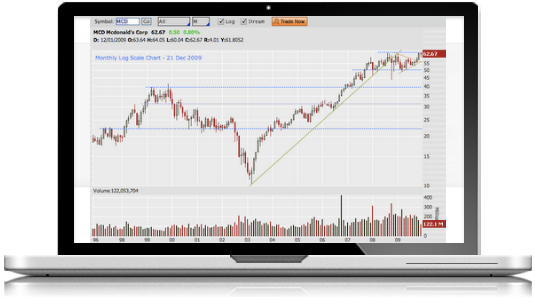 Thank you to all of my loyal readers,
I wouldn't be here today without you.
After 2 years of posting, I have decided to transition ChartSmarter
to a subscription-based model. I'd be honored if you joined me.
Please click the below button for more information. Thank you.
Markets concluded another positive week with every one of the major S&P sectors gaining ground Friday. It was the utilities that recorded the best advance up 1.3% doubling the second best group, the financials. The Nasdaq rose 1.4% this week and registered its fourth consecutive weekly gain and all of the four CLOSED right at the top of their weekly range. Looking back at the last 2 instances where it rose 4 straight weeks saw the next week rise as well. The week ending 3/18 rose 1% to complete a 5 week winning streak and the week ending 11/6/15 rose by 1.8% to complete a 6th straight weekly advance. One can assume a likely test of recent all time highs made almost exactly a year ago and are just more than 2% from where we stand currently. Looking at weekly sector returns it is encouraging that technology was the best performer with the XLK higher by 1.8%. Interestingly there was some bifurcation this week among the defensive staples and utilities with the XLU advancing 1.5% and the staples declining by .4%. Looking a bit longer out the monthly sector gains continue to demonstrate healthy rotation with the XLV higher by better than 6%. Conversely on the one week and one month energy is the worst performer and it continues to see capital flow away from it and remember that was leading earlier in the year, but that positive correlation no longer exists obviously. Keep stocks in the group on your watchlist as some shrug off a weakening crude price and both HAL and SLB did mention its looks like a bottoming process is in. Below is the chart of SLB we highlighted back in our Tuesday 7/12 Game Plan. This week it recorded just its second weekly CLOSE above the round 80 number in the last 11 months.
Markets lost modestly Thursday but a deeper look shows it may have been a bit worse than it first looked. The Nasdaq fell .5% and the S&P 500 by .4% but if not for a very mild late day rally, both would have went out on lows for the session after being up in the morning hours, hallmark bearish behavior. It is just one day but the Nasdaq did record a bearish dark cloud cover candle finding resistance at the round 5100 for a second straight day. The S&P 500 registered a bearish engulfing candle, one notch above the dark cloud cover pattern in negativity. On the weekly chart both of the previously mentioned indexes are up on the week, but if the week ended today the S&P 500 would record a bearish gravestone doji candle at all time highs. Looking at individual sectors investors fled to safety during the course of the day as the utilities, via the XLU, went from worst to first, after finding support just above a 3 weekly tight breakout above the 51 number between the weeks ending 6/10-24. This week is heavy with the earnings calendar and a trio of "old tech" names reacted Thursday and as Meatloaf would have said 2 out of 3 ain't bad. QCOM and EBAY jumped 7 and 11% after reporting and each did battle with the round numbers of 60 and 30 respectively. QCOM managed to break above a 55.57 double bottom trigger on Wednesday and EBAY CLOSED just above a 29.83 cup base pivot point in a base that began almost 9 months ago the week ending 12/4/15. QCOM's peer INTC slipped up to the tune of 4%, a day after taking out a 35.40 cup with handle trigger. There was some M&A activity as well with RLYP and JOY being taken out. Energy names disappointed Thursday as the XLE was the worst performing sector. Below is the chart of former best of breed name EQT and how it was profiled in our Friday 7/15 Game Plan. That 50 day SMA may get "drilled" to the downside soon, pun intended.
Markets acted firm on Wednesday with 2 groups really taking control, that being technology and healthcare. They have both been the beneficiary of nice rotation into and it looks like they are ready to do a good chunk of the heavy lifting going forward. Like a substitution in a soccer match, markets thrive on fresh legs assuming a leadership position. Conversely it has become common place that specific sectors have been seeing money flow away from them and they were represented by the three lagging groups today, being the energy, staples and utilities. "Risk on" is coming back in vogue as the Nasdaq powered ahead to a 1.1% advance Wednesday with a big reason being MSFT after earnings. Interestingly enough the stock CLOSED Tuesday almost precisely at a 53.10 double bottom trigger originally taken out on 7/12. Smart investors took some money off the table in the upper 56's as that was stern resistance last December and this April too (notice on MSFT weekly chart the presence of some big distribution weeks ending 1/8, 2/5, 4/22 and 6/17 which declined by 5.7, 8.9, 6.9 and 2.6% respectively). Sure it would have been out of character to hold into earnings, but the environment has become a little better to hold leaders that report. Another good example would have been CTAS. It blasted higher by 9.7% Wednesday and below is the chart we highlighted in our Tuesday 5/24 Game Plan (notice the stock acted well POST breakout, a bullish sign). TUP rocketed higher by 7.7% breaking through a double bottom trigger of 60 exactly. ITW rose nearly 3% after a well received earnings reaction. A nice diverse bunch of names excelling Wednesday is a good sign.
Amazing work in this piece. Truly inspirational! You gotta keep this up. Good luck next week.
On Monday I played 3 of your alerts:  JACK = $110, AVD = $600, and SPW = $700. Today I played 2 more of your alerts: ALL =  $300 and WYN = $280.  THANK YOU!
I know Doug from the Carlin days in 1999.  He's the hardest working technical trader out there and shows no bias in his analysis.  A must read in any market.
Some great setups in @chartsmarter's service tonight. Do yourself a favor and take it for a test drive. You will be glad you did.