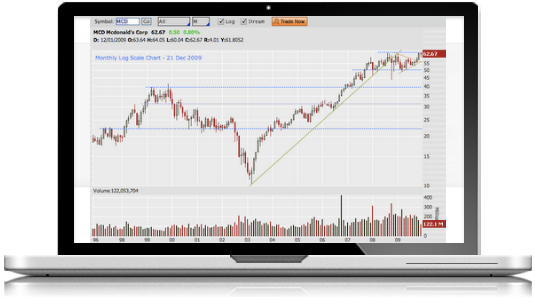 Thank you to all of my loyal readers,
I wouldn't be here today without you.
After 2 years of posting, I have decided to transition ChartSmarter
to a subscription-based model. I'd be honored if you joined me.
Please click the below button for more information. Thank you.
Markets concluded another productive week Friday with the Nasdaq UNCH and the S&P 500 lower by .2%. The Russell 2000 was the clear laggard losing 1.1% and is now back below its 1415 cup base breakout and that normally is not a great sign when a breakout fails apart so quickly. We know the best breakouts tend to work out right away. The Nasdaq rose 2.3% this week after the prior week put up a respectable 1.8% advance, and if bears wanted to holler at something they could point to the bearish counterattack candle recorded today, but I have found that candles have been much better at predicting bottoms than tops. For example look at the doji candle the Nasdaq registered on Monday this week. That candle will often indicate at least a pause in the prevailing trend if not an outright reversal. It also recorded bearish engulfing candles at all time highs on both 3/21 and 4/5 and has negated each one. The S&P 500 CLOSED the last 4 sessions all within just four handles of one another, a bullish trait even with todays bearish engulfing candle of its own. On a weekly basis only two of the major S&P sectors lost ground with the utilities shedding just five cents and the XLRE slumped 2.1%. As the earnings keep coming hot and heavy there has been some consistency to the downside with the staples group. PG, KMB and CL all come to mind and all three fell this week, albeit mildly. CL did record a nice bounce of the round 70 number Friday, PG fell 2.5% on Wednesday filling in the gap from 2/14 and KMB looks the best of the three but would feel better if it could recoup its 50 day SMA. On the winning side for the week was healthcare and technology up 2.5 and 2.3% respectively as they were the best performers. One name that put in a robust week in the tech space was JNPR jumping 8.2% in the best weekly volume in years clearing the round 30 number. Below is the chart of how the "old tech" play was featured in our Thursday 4/27 Game Plan. The trigger was not hit but this name looks ready to magnetically move toward the 32.49 cup base pivot and potentially much higher.
Markets continue to stabilize after the outsized gains to begin the week Monday and Tuesday. The Nasdaq added .4% Thursday after its 2% combined advance the first 2 days of the week and the S&P 500 has CLOSED the last 3 sessions very tautly all within just ONE handle of each other after the 1.7% jump Monday and Tuesday. For the week the Nasdaq has risen 2.3% and the S&P 500 by 1.7%. The S&P 500 has the look of starting a handle on the current cup base it is working on and remember for the handle to be considered legitimate it must be 5 days in duration. The cyclicals keep on sizzling as the XLY is now higher 8 of the last 9 days. Of course it does not hurt to have AMZN as your largest component, making up more than 14% of the fund. It is hard to bet against that name although it is retesting the intraday highs from the 4/5 session which recorded a bearish shooting star followed by an engulfing candle the very next day (earnings after the close as of this writing have the stock up 4%). The second biggest name in the XLY happens to be HD which keeps quietly humming along up 16% YTD and now at all time highs. Peer LOW is higher by 20% YTD and both are benefitting from a strong housing sector. The two names were never affected by the comprehensive retail slump. Remember consumers have been more selective in their spending habits and below is another name, from our Monday 4/24 Game Plan, that has put itself in high gear and mending very well. WYNN has been considered a proxy of Chinese gamblers but it has plenty of exposure domestically. Lagging badly Thursday was the energy group with the XLE now off 14% from recent 52 week highs. It has declined 14 of the last 19 weeks and is another good indicator that trends tend to persist more likely than they are to reverse.
Markets put in a lukewarm session Wednesday absorbing the past two days very strong gains. It was the Russell 2000 that once again showed the way up .6% and breaking above a cup base trigger of 1415 and has now advanced 7 of the last 8 days. The S&P 500 was flat and it is now just below its own cup base pivot that aligns with the round 2400 figure. The Nasdaq was also UNCH and completed its second straight day CLOSE above the 6000 number. There are still 2 days left this week but the S&P 500 is on track to record its best weekly gain higher by 1.7% heading into Thursday, since the week ending 12/9 which jumped 3.1%. The Nasdaq is doing slightly better higher by 1.9% thus far. Sectors leading the way today were the healthcare and cyclicals and lagging were the staples and utilities groups. The XLV is sitting just 2% off its most recent 52 week highs and looking left on its chart one can see a big inflection point here with the ETF perhaps running into a triple top in the 76-77 area which were highs dating back to March and June-August '15, August '16 and again this March. Or it could be sitting on a big breakout above a cup base trigger of 76.85. A lot will depend on how some earnings reactions are swallowed tomorrow with the likes of ABBV, CELF, ALXN, VRTX, AZN, BMY, ALKS and SGEN to name a few. Some equipment plays were stellar after their reports were digested including EW and IART. One name that reports next week is PCRX and below is the chart and exactly how it was presented in our Friday 4/21 Game Plan. One name that I will be watching closely after their report tomorrow morning is BSX. The stock is just above a cup base trigger of 25.75 taken out today and it has one of the better charts around.
Amazing work in this piece. Truly inspirational! You gotta keep this up. Good luck next week.
On Monday I played 3 of your alerts:  JACK = $110, AVD = $600, and SPW = $700. Today I played 2 more of your alerts: ALL =  $300 and WYN = $280.  THANK YOU!
I know Doug from the Carlin days in 1999.  He's the hardest working technical trader out there and shows no bias in his analysis.  A must read in any market.
Some great setups in @chartsmarter's service tonight. Do yourself a favor and take it for a test drive. You will be glad you did.