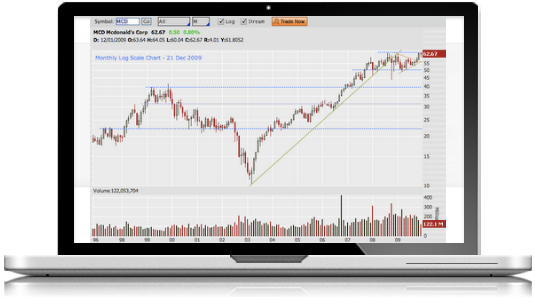 Thank you to all of my loyal readers,
I wouldn't be here today without you.
After 2 years of posting, I have decided to transition ChartSmarter
to a subscription-based model. I'd be honored if you joined me.
Please click the below button for more information. Thank you.
Markets enjoyed a decent morning run Friday only to give back all of their gains and then some in the late afternoon, but when all was said and done the averages were essentially flat. The Nasdaq has now made it 12 consecutive winning Fridays, but for the week fell 1.22% its worst drop of 2017. The S&P 500 gave up 1.44% and both of the aforementioned indexes CLOSED the week above their 50 day SMAs. The Russell 2000 was not as fortunate although a bullish hammer on Wednesday did successfully retest the area where the huge 15 session winning streak ended last November. There is not the euphoria one often looks for when calling market tops but the consensus that some kind of pullback may transpire does seem logical. Although we focus on price action and the transports have been signaling softness, retail has for awhile now too. But one has to respect how the benchmarks shrugged off the London attacks mid week and it held around Thursday when it looked like the healthcare bill was not going to be passed. I still think the ugly bearish engulfing candle on the Nasdaq in particular on Tuesday has meaning as it occurred at all time highs and the previous four session all CLOSED within less than TWO handles. Further evidence may be seen looking at where strength lied this week. It was the utilities which were the only group to advance on the week with the XLU advancing 1.3% and it was the staples which we the runner up, but still fell by .5%. The financials were by far the worst performer this week with the XLF slumping nearly 4%. Leadership is suspect and if one looks for longs as always demand best of breed, especially in this type of environment. Below is the chart of FMI and how it was presented in our Monday Game Plan last week. Healthcare has been a spot where investors have been parking their money recently.
Markets once again displayed laziness with the major averages close to the UNCH line, the S&P 500 slipped .2%, but the small cap Russell 2000 losing .5%. Looking at individual groups technology has been a slow and steady performer with the XLK higher 10 of the last 11 weeks and the lone down week ending losing just 5 pennies and CLOSING at the top of its weekly range and therefore we can conclude that the last 11 weeks behaved bullishly. Their is some jockeying within tech for who has been the best actor and semiconductors clearly deserve the top spot although software has been coming on strong as of late. Of course within the semis there have been winners ad loser, with the laggards being AOSL and EXPR down 27 and 18% from their respective 52 week highs. But being the optimist I am lets reflect on the winners and those that warrant special status. There are many under followed names that justify mention like a COHR or a new issue ICHR that has gained 76% this far in '17. Below is the chart of ENTG and how it was presented in our Wednesday 3/8 Game Plan. Last week it rose 9% on the second most active weekly trade in the last 22 months. It did encounter some trouble at the very round 20 number trading well above intraday on 2/2-3 by 2% but both sessions were unable to CLOSE above. If there was one positive to take from Monday it was the utilities the days worst actor with the XLU losing .7%.
So much for the volatility associated with options expiration and S&P rebalancing. Markets barely budged although the Nasdaq did make it 11 straight winning Fridays, albeit less than one point Friday (the last 3 sessions of the week all CLOSED amazingly less than one handle from each other). For the week the Nasdaq added .67% and the S&P 500 rose .24%. The Russell 2000 finished above its 50 day SMA for the third straight day and it outperformed gaining 1.92%. Groups that continue to soften and are concerning would be the transports as the IYT is lower 9 of the last 12 days, but still off a relatively mild 5% from recent 52 week highs. The ETF lost 1.5% this week after descending 2.1% the previous week, pun intended. It is currently testing Wednesdays bullish engulfing candle but did meet precise resistance at its 50 day SMA Thursday. This group was instrumental in the beginning phases of the overall rally and their weakness may be some foreshadowing. Peeking at some individual names we all know the airlines have been fragile but the rails have been off as well. NSC lost value every day this week slipping more than 4% this week in the second heaviest volume of the last year slicing its 50 day SMA in the process. Looking at weekly returns was a bit suspect regarding leadership as the utilities led with the XLU rising 1.5% although it did shy away from the 52.10 cup with handle trigger that began last July. Some consumer plays are beginning to perk and below is the chart of IFF and how it appeared in our Wednesday 3/15 Game Plan. It displayed fantastic relative strength this week up 5.4% and is on a 5 week winning streak and the right side of the cup base has room to run after a break above a bullish inverse head and shoulders formation.
Amazing work in this piece. Truly inspirational! You gotta keep this up. Good luck next week.
On Monday I played 3 of your alerts:  JACK = $110, AVD = $600, and SPW = $700. Today I played 2 more of your alerts: ALL =  $300 and WYN = $280.  THANK YOU!
I know Doug from the Carlin days in 1999.  He's the hardest working technical trader out there and shows no bias in his analysis.  A must read in any market.
Some great setups in @chartsmarter's service tonight. Do yourself a favor and take it for a test drive. You will be glad you did.