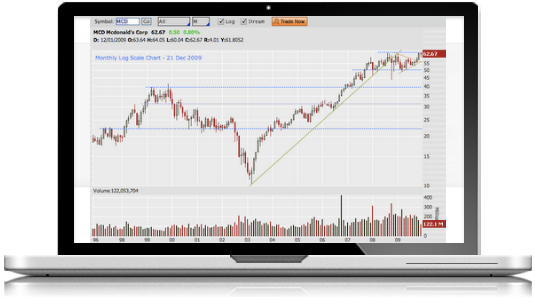 Thank you to all of my loyal readers,
I wouldn't be here today without you.
After 2 years of posting, I have decided to transition ChartSmarter
to a subscription-based model. I'd be honored if you joined me.
Please click the below button for more information. Thank you.
Markets recorded yet another lackluster session Tuesday as the holiday it quickly approaching. The benchmarks were little changed today as the Nasdaq gained fractionally and the S&P 500 did just the opposite. With just one and a half days left in the week the Nasdaq is up 1% and the S&P 500 by .2%. The quiet action did not include the energy sector. It was the worst performing sector with a loss of more than 1% proving that weak names tend to get weaker, and vica versa. As we have been discussing the strength of the retail group recently, energy has proved to be negatively affected. It is one correlation that seems to be working the way it has in the past. Each of the ETFs we keep an eye in the space are all either in correction or bear market mode, and all three are have heavily downward sloping 50 day SMAs. The XOP is 28% off its most recent 52 week high, the OIH down 25% and the XLE by 15%. Some retail stocks that reported earnings today were SIG and BWS. They were up 7 and 10% respectively, while others released numbers today as well but reversed off nice gains. They included TIF DSW and CHS all up 2.5, 2.2 and 1.9% but well off intraday highs. SIG is a name that is "shining" brightly and has delivered a perfect 4 for 4 after earnings in '14. It has risen by 7, 7.7, 5 and 6.8% on 11/25, 8/28, 5/22 and 3/27. No more playing the red headed stepchild to TIF. SIG is higher by 67% YTD as TIF is up 16%. Below is exactly how we profiled SIG in our Wednesday 11/5 Game Plan.
Markets were off to a fast start Monday to the holiday shortened week and the Nasdaq led the way with a .9% gain. It is looking now for a sixth consecutive up week. The S&P 500 rose .3% as both indexes went out on session highs. Both are now in "overbought" mode with the Nasdaq sporting a RSI of 71 and the S&P 500 a 75. Traditionally anything above the 70 figure is considered stretched, but this market has been anything but ordinary. The oversold indicator at the 30 RSI number tends to work better as markets generally have a long bias. That is not to say the market can not correct at any point, and remember the RSI is a secondary indicator to the all important price. Retail was one of the winning groups Monday and a look at the XRT shows that technical analysis is not a perfect sport. If it were all technicians would be billionaires, but in my eye it remains a much more valuable tool as it gives you precise entry and more importantly exits to limit damage. The XRT took out a 90.09 cup base trigger on 11/9 rising almost 2% in robust volume. The pattern had a V shape to it which are failure prone but this ETF looks as if it wants to thrive. Notice how the round numbers theory came into play here at the very important 90 handle. It came within one penny of of taking it out on 9/18 before retreating and to demonstrate that former resistance becomes support on 11/18 it went back to test the breakout trigger and did so almost exactly with a low of 90.03 on 11/18 before bouncing.
Each week at ChartSmarter we like to bring to a little insight into what we do on a daily basis. We have been at it for more than 4 years and we love doing it. Each night we detail 8 to 10 of our favorite ideas, both long and short, for the next days session. We do NOT have a chat room, nor are we active "tweeters". We like our business growing by word of mouth. Here are a few examples of ideas we recently examined in our Daily Game Plans, exactly how they were written. For those who would like to see a full copy of our Monday Game Plan, email me at chartsmarterblog@gmail.com. In Thursdays Game Plan we looked at recent lodging IPO LQ. LQ recorded a very bullish outside week gaining 3.3% after announcing a public offering, a very common theme recently. Most impressive was the action Tuesday with a precise bounce off the 50 day SMA just what one would like to see from a leader. It did keep the bulk of its gains Friday and notice how well LQ has defended the round 20 handle since taking it out on 10/27.
Amazing work in this piece. Truly inspirational! You gotta keep this up. Good luck next week.
On Monday I played 3 of your alerts:  JACK = $110, AVD = $600, and SPW = $700. Today I played 2 more of your alerts: ALL =  $300 and WYN = $280.  THANK YOU!
I know Doug from the Carlin days in 1999.  He's the hardest working technical trader out there and shows no bias in his analysis.  A must read in any market.
Some great setups in @chartsmarter's service tonight. Do yourself a favor and take it for a test drive. You will be glad you did.