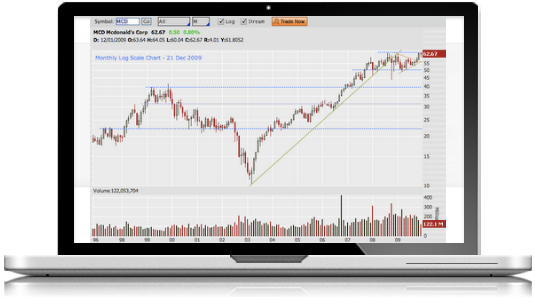 Thank you to all of my loyal readers,
I wouldn't be here today without you.
After 2 years of posting, I have decided to transition ChartSmarter
to a subscription-based model. I'd be honored if you joined me.
Please click the below button for more information. Thank you.
Markets seem to have short of selective memory as they acted in almost opposite fashion from the day prior. The Nasdaq was able to recapture all of Wednesdays losses and the tape overcoming early weakness and finishing strong was just what the bulls wanted to see. Volume was energetic as well as the Nasdaq bounced almost precisely off the round 4600 handle. The S&P 500 dipped below the psychological 2000 figure for the fifth time intraday in 2015 Thursday but CLOSED above (it has done that 4 of the 5 times). Of course there are still plenty of things to be concerned with as leadership and the bulk of new highs emanates from the defensive real estate and utilities group. As we have mentioned before however perhaps this is some smart posturing by savvy investors who are finding it harder to find yield from debt securities. And being concerned about your investments should always be the case no matter how good it may appear. Problems like in life will usually arise when things look best. BUD continues to "buzz" higher hitting a new all time high today and that is another conservative play advancing. Some leaders are reporting and one was wounded today was FTNT. Of course the stock is no PANW but its extremely tight trading had this name acting like a general. Its last 3 releases were all higher by 1.1, 8 and 3% on 10/23, 7/24 and 4/24. This week is shaping up to be a very bearish engulfing week at all time highs. Another casualty?
Market participants were expecting a sunny day following some benign earnings reports after the close yesterday from AAPL YHOO and JNPR. A decent start turned into a nasty close, classic bear market behavior. The S&P 500 lost 1.3% and the Nasdaq fell .5%. The percentage losses may not have seemed that much but the way in which the day unfolded was, especially after the Nasdaq's 1.9% drop Wednesday. Both AAPL and JNPR managed to finish the session up but well off highs, and YHOO crumbled. Prior to last weeks 5.3% gain the stock was on a 4 week losing streak although it was trading tautly above the round 50 handle with the 5 weeks ending 12/5-1/2 CLOSING just above it. No surprise then that the stock was stopped right at that level Wednesday which happened to align with its 50 day SMA as well. Energy was torpedoed Wednesday as the overall group fell close to 4%. New names that perhaps may be under followed, something we like to try and do here at ChartSmarter, hit not only 52 week lows but all time lows were AR CJES FET. There does not seem to be anywhere to hide in the group and highlights the reasons why it is tough to pick a bottom, and better to stick to winning sectors. The XLE OIH and XOP continue to make lower lows and are 26, 46 and 44% respectively off their recent 52 week highs.
Markets took a hit Tuesday, although finishing somewhat off their morning lows of better than 2%. Earnings were in focus and the Nasdaq took the biggest thumping off by 1.9%. Certainly aiding the decline was MSFT which drooped 9.4% undercutting its 200 day SMA for the first time in almost 2 years. Keep in mind MSFT makes up more than 4% of the tech rich index as its the second largest component. Interesting to see some recent bifurcation in the top performing alcohol/tobacco group with PM now off 11% from recent 52 week highs. Notice how the round numbers came into play as the stock had the look of a nice 91.73 cup base trigger (which is now a double bottom trigger dating back to the week ending 6/20/14), but the 90 figure on 11/5/14 was interruptive. The stock then proceeded to bounce off the round 80 handle on 1/5 and met with 200 day SMA resistance last week. A further look back on the weekly chart shows just how important the 80 figure was since a break above an 80.06 cup base pivot point the week ending 2/10/12. The level held between this February and April with a brief "cough" below in late January. It now looks poised to move back to that number and should that not hold could be trouble. Contrast the action with peers MO RAI and VGR all trading right at 52 week highs and PM looks vulnerable. It does sport an attractive dividend yield near 5% and a move to 80 would correspond with an oversold 30 RSI handle, so you dividend players have your bids ready.
Amazing work in this piece. Truly inspirational! You gotta keep this up. Good luck next week.
On Monday I played 3 of your alerts:  JACK = $110, AVD = $600, and SPW = $700. Today I played 2 more of your alerts: ALL =  $300 and WYN = $280.  THANK YOU!
I know Doug from the Carlin days in 1999.  He's the hardest working technical trader out there and shows no bias in his analysis.  A must read in any market.
Some great setups in @chartsmarter's service tonight. Do yourself a favor and take it for a test drive. You will be glad you did.