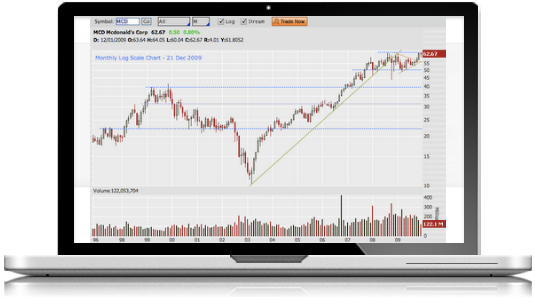 Thank you to all of my loyal readers,
I wouldn't be here today without you.
After 2 years of posting, I have decided to transition ChartSmarter
to a subscription-based model. I'd be honored if you joined me.
Please click the below button for more information. Thank you.
Markets were slightly bifurcated Thursday as the Nasdaq and Russell 2000, your more aggressive benchmarks underperformed. The Nasdaq dropped .4% and the Russell 2000 by .7% today and the S&P 500 rose fractionally. As we spoke about this week the Russell 2000 did break above a cup base trigger and the best breakout tend to work out right away and power ahead. It is retesting it at the moment and if it falls below could be a big negative. On a weekly basis the averages are showing differing action as well as the S&P 500 is higher by .5% for the week headed into Friday and the Nasdaq is lower by .1%. More concerning is the leadership which we have been witnessing as it was the utility and staples play that have shined today once again with the XLU rising more than 1%. Is it sector rotation? It is a bit to early to tell but some affirmative signs have emerged and the XLU and XLP are clearly the best two sectors on a weekly basis with the XLU up 2.6 and XLP higher by 1.7%. Healthcare continues to act well and I continue to keep an eye on former leaders that were perhaps unduly punished in the recent malaise. One that fits the description is OSUR and below is the chart and how it was presented in our Tuesday Game Plan. I recall this particular name was going to be all the rage as they had an interesting device for couples on first dates that could breathe into it and determine in extremely rapid fashion whether one or other dates had HIV. That is now well in the companies past.
Markets were once again very quiet Wednesday as the Nasdaq and S&P 500 were little changed and the Russell 2000 was the weak link off by .5%, but the small cap benchmark is holding the round 1400 number and a cup base trigger about 1% below well (it did bounce nicely off the zero line on the MACD too). The Nasdaq did record a bearish harami, but candles have been much better at forecasting bottoms than tops however (for example look at the doji candle on 2/7 and the spinning top on 2/16 which the index shrugged off), and is now nearly 300 handles above its upward sloping 50 day SMA. The S&P 500 is now 4% above its 50 day SMA so a pullback may be prudent here as well, or the indexes may just keep grinding higher, climbing the wall of worry. A common theme is catching on as it was the utilities leading the way, as the XLU cleared the very round 50 number Tuesday and followed through nicely today. The ETF is looking for its first 4 week winning streak this week and if achieved would be its first in 11 months. Energy acted with anything but, as the XLE fell 1.5%, and highlighting that things in motion in a certain direction tend to stay that way. The XLE is looking potentially at a fifth consecutive weekly decline which would be its first since it was ensnarled in a nasty downward spiral declining 13 of 14 weeks ending between 5/8-8/7/15. Talking about sectors in the news the retail group has suddenly found some affection, perhaps because of possible merger talk, think KATE, or just that sentiment had become overwhelmingly negative. The conundrum is whether this is the beginning of something real or is it just a temporary dead cat bounce? Below is the chart of TLRD and how it appeared in our Monday 2/13 Game Plan. Perhaps this turnaround is for real as it put up two very strong earnings reports together recently.
Markets began the week positively as holiday shortened weeks tend to be bullish. Technology "lagged" slightly as the Nasdaq rose by .5% and the S&P 500 and Russell 2000 rose by .6 and .75% respectively. Earnings came in from some big retailers and they were well received for the most part with WMT and HD advancing 3 and 1.4%. Seems like investors were caught off guard with WMT as it beat and narrowly missed trading above a double bottom trigger of 72.58. It did break above its 200 day SMA and is looking for its first 4 week winning streak since last June, to emphasize how tough the road has been for the stock in general. Looking at the top of the leaderboard among individual sectors one could question the sectors as they were led by energy, utilities and staples (MDLZ jumped nearly 6% recapturing most of last Thursday and Fridays losses after it was shunned by KHC). Talking about defensive names they do not get more specific than with alcohol names. Below is the chart of TAP and how it appeared in our Tuesday Game Plan this week. Notice how the very round par figure has been influential since last November and one can make the case that former stern resistance may not be turning into support.
Amazing work in this piece. Truly inspirational! You gotta keep this up. Good luck next week.
On Monday I played 3 of your alerts:  JACK = $110, AVD = $600, and SPW = $700. Today I played 2 more of your alerts: ALL =  $300 and WYN = $280.  THANK YOU!
I know Doug from the Carlin days in 1999.  He's the hardest working technical trader out there and shows no bias in his analysis.  A must read in any market.
Some great setups in @chartsmarter's service tonight. Do yourself a favor and take it for a test drive. You will be glad you did.