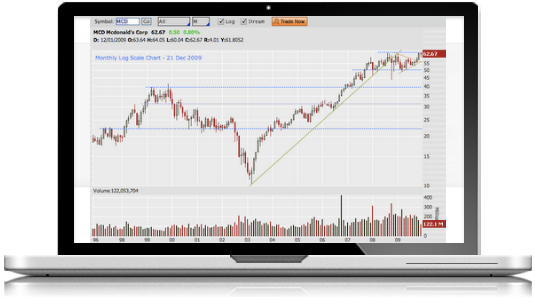 Thank you to all of my loyal readers,
I wouldn't be here today without you.
After 2 years of posting, I have decided to transition ChartSmarter
to a subscription-based model. I'd be honored if you joined me.
Please click the below button for more information. Thank you.
Markets ended the week Friday on a strong note with the Nasdaq and S&P 500 adding .8% and the Russell 2000 shined higher by 1.1%. After 9 straight weeks of the Nasdaq outperforming the S&P 500 between the weeks ending 7/22-9/16, the S&P 500 has now made it back to back weeks of outdoing it higher by .2% compared to the Nasdaq's slim .1% advance. Energy was once again the best performing sector Friday with the XLE rising 1.4% and recording only its second weekly CLOSE above the round 70 number and perhaps for once OPEC can be relied upon. Concerning the markets correlation to oil, which is not always intact anymore, the chart of WTI looks like it is being magnetically pulled toward the very round 50 number, which can keep the major averages in bull mode. The chart of the UUP can help that cause as it is now sporting a bearish head and shoulders pattern with a slanted neckline in a formation that began on 5/3 with the ETF registering a bullish engulfing candle. Some trepidation for the bulls may show itself on the monthly chart of the S&P 500 as it has now CLOSED the last 2 months with an indecisive doji candle. These type of candles are not common at all, and not we have consecutive ones. Looking back to the one prior to the last 2 occurred last November and led to a 3 month losing streak with some very volatile swings as the range was 300 handles. For the week it was all energy atop the leaderboard with the XLE jumping 4.4% and almost in an inverse fashion lagging were the utilities with the XLU retreating 3.8%. We can now fast forward into October which is not as scary as many make it out to be, and the fourth quarter is historically a strong one. Surprising were some of the names that did not participate in Fridays euphoria. One that comes to mind is the recent IPO TWLO. The stock recorded a bearish shooting star candle at the round 70 number, which it was unable to record any CLOSES above. It is now below a 66.50 cup base trigger it took out on 9/27 and this stock looks like one that is a bit extended, but one wants to keep on a watchlist for an entry in the near term.
Markets finished slightly off afternoon lows Thursday as the Nasdaq and S&P 500 gave up .9%. Looking at the S&P 500 chart, it lost its 50 day SMA the very next day after recapturing it twice in the last 6 sessions, hardly a bullish vote of confidence. The Russell 2000 recorded a bearish engulfing candle today and it lagged the other major averages falling 1.4%. Heading into Friday the Nasdaq is lower by .7% for the week and the S&P 500 by .6%. All of the major S&P sectors lost ground Thursday, with energy just fractionally lower, and it was healthcare that fell the most by 1.8%. Followed by that is was the utilities that just continue to bleed and now on a 5 day losing streak, off by more than 3% this week thus far. The financials surrendered 1.4% and much of the markets malaise was blamed upon DB problems. All was not negative today as there was some M&A activity with QCOM taking a liking to NXPI and on weak sessions like Thursday it can pay to see which names shrugged off the negativity. Below is the chart of PANW and how it was highlighted in our Thursday 9/15 Game Plan. The cyber security play is now higher 8 of the last 10 weeks and showing excellent relative strength up by 3.2% headed into Friday. Perhaps one can believe that the oil rally may have some legs now that OPEC leader Saudi Arabia is having some financial issues. Once agin it is purely price action that interests us and looking at the services ETF OIH the chart is shaping up nicely. Like its peer XLE which is dealing with the round 70 number, the OIH is dealing with the 30 figure. The fund was only able to record one weekly CLOSE above it since last November which was the week ending 4/29, that did so by just 4 pennies. The chart is now sporting a double bottom trigger of 29.98 and it will most certainly end a 5 week losing streak tomorrow up better than 8%. The ETF has not registered a two week winning streak since the end of May.
Markets scored moderate gains on Wednesday and it seemed to find its footing with crude bouncing after an OPEC understanding. At least that is what was reported to move the averages north today and if you believe that was the reason, one should be leery of todays rally, as OPEC can not be trusted whatsoever. I personally feel we are just grinding higher against the proverbial wall of worry and keep in mind what is comfortable while investing is rarely profitable so embrace the upset stomach feeling. Absent somewhat from the party was the Nasdaq as it lagged finishing higher by .2%. It is due for a pause as last week remember did put an end to its outperforming the S&P 500 for 9 consecutive weeks. The S&P 500 marginally recouped its 50 day SMA which is beginning to flatline and it is running into the round 2200 figure that has been a thorn in its side (the benchmark is still making higher lows and the bullish piercing line candle on 9/12 was the latest higher low and could be readying for a thrust above 2200. Energy recorded a gigantic session with the XLE higher by 4.3% and stopping just short of the round 70 number. The ETF did complete a bullish morning star pattern, however those formations tend to work better at bottoms and the type of behavior the fund is exhibiting could be viewed as toppy. Bottoms are woven with tight rounding fashion and tops are more volatile in nature. Below is the chart of APA and how it was profiled in our Tuesday 9/13 Game Plan. The stock never CLOSED below the 56.55 stop and today gushed higher by 7%, pun intended. APA has to be added to best of breed names in the group like a PXD or EOG. Materials and industrials rounded out the top 3 groups which gave a risk on flavor Wednesday. Utilities were todays laggard and the only sector to lose ground 2 consecutive days, although it did record a bullish hammer candle to CLOSE above the very round and meaningful 50 figure. We are beginning to see more breakouts on a daily basis which is a good sign for the bulls and there have been some well received earnings gaps from important and diverse groups recently such as ADBE and FDX. Both of those names however lost ground Wednesday recording bearish haramis and ADBE registered a harami cross whose pattern tends to be a bit more reliable. As much as I like the candlesticks, always remember they are secondary to PRICE action.
Amazing work in this piece. Truly inspirational! You gotta keep this up. Good luck next week.
On Monday I played 3 of your alerts:  JACK = $110, AVD = $600, and SPW = $700. Today I played 2 more of your alerts: ALL =  $300 and WYN = $280.  THANK YOU!
I know Doug from the Carlin days in 1999.  He's the hardest working technical trader out there and shows no bias in his analysis.  A must read in any market.
Some great setups in @chartsmarter's service tonight. Do yourself a favor and take it for a test drive. You will be glad you did.