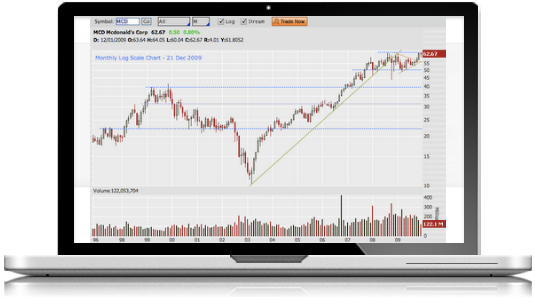 Thank you to all of my loyal readers,
I wouldn't be here today without you.
After 2 years of posting, I have decided to transition ChartSmarter
to a subscription-based model. I'd be honored if you joined me.
Please click the below button for more information. Thank you.
Markets displayed some clear bifurcation Tuesday to open up the holiday shortened week, which are generally upbeat, and it was the Russell 2000 with its heavy weighting in the financials feeling the most pain declining 1.4%. The Nasdaq which has been trying to establish itself as a leader faltered Monday too lower by .6%, and CLOSING well into the lower half of its daily range, a rarity thus far in '17. The S&P 500 is beginning to show some negative divergence on the RSI and it slipped .3%. It would be prudent for the benchmark to test its rising 50 day SMA which lies about 2% from here (keep in mind it is just 1% off most recent all time highs). Looking at groups that led, it was not encouraging for the bulls with the staples and utilities seeing the most love, obviously very defensive groups, as the XLP and XLU rose by 1.4 and 1.1% respectively. Lets remember it was the staples sector the vast majority of market "gurus" said to avoid this year, I believe in a recent Barron's roundtable. At the other end of the spectrum is was the banks that disappointed, even with some decent earnings reports this morning most notably from MS. This group has been a very crowded trade and it felt like many were running for the exit at the same time Monday. Energy perked up somewhat today with the XLE rising by .6% on some upgrades and M&A activity. CWEI was taken out at a very nice premium by NBL and this name was a single digit stock not long ago trading just above 6 dollars just 8 months ago and today is north of the 140 number. 2016 was the year that banks with heavy exposure to debt with energy names were supposed to flounder and this year I feel could be the year of consolidation within. On soft sessions such as Monday one should look for names that shrugged off the weakness. A fine example of that was DLB, and the chart below is how the idea was presented in our Thursday 1/12 Game Plan.
Markets rose Friday to finish out a decent week. It was the Nasdaq that led the way once again, and as we sound like broken records saying that now, it should be music to investors ears. The tech heavy index is a barometer of how risk averse or not market participants are. It was the second consecutive week that it outclassed the S&P 500 as it rose this week by 1% while the S&P 500 FELL .1% recording a bearish harami weekly candle (last week the Nasdaq rose 2.6% to the S&P 500's 1.7%). The Nasdaq is now higher 8 of the last 9 sessions and it is making a bullish habit of CLOSING near sessions highs. I am purely an equity guy but the saying on Wall Street is to pay attention to the credit markets as they are much larger and often are a good forecaster of future. If that is the case the fact that the 10 yr yield, $TNX, is finding comfort currently at its rising 50 day SMA is a benign sign (bond prices and yields trade in opposite directions). As there was bifurcating action on a weekly basis between the Nasdaq and S&P 500 it was among sectors too as energy lagged in a big way with the XLE down 2%. The ETF is lower 4 of the last 5 weeks yet is still above its 50 day SMA and remains just 5% below 52 week highs. It has been a little perplexing as the dollar has been receding as well. On the upside it was the cyclicals with the XLY higher by .8% being the top performing group. For all the hoopla surrounding healthcare this week the XLV CLOSED basically UNCH (notice how the very round 70 number held on Wednesday after the Trump news conference). Talking about the round numbers below is the chart of TECK and how it was presented in our Friday Game Plan. The very round 20 number held not only in the last couple weeks but way back in March '14 and June-July '17. This week is soared 17.4% and the trigger was hit today and now look to add above the cup base pivot of 26.70.
Markets staged decent reversals Thursday as the Nasdaq's 7 session winning streak came to an end. It did however CLOSE at the top of its daily range, something it has done for the last 7 sessions, a bullish trait (it was the second straight day it finished well off intraday lows and Thursday was off by 1.2% early on). It also bounced almost precisely off the round 5500 number, and recorded a bullish hammer candle. Headed into Friday it is higher by .5%, adding on to last weeks respectable 2.6% advance. The S&P 500 recorded nice bounce as well Thursday, but recorded a bearish harami candle, and for the week thus far is lower by .3% demonstrating slight bifurcation. It was interesting to see the super sized weakness in the financials as the XLF was the worst performing group, even after a Fed official indicated he was in favor of 3 rate hikes this year due to a pick up in economic activity. Most likely it was some profit taking ahead of many getting ready to report earnings shortly. Utilities, healthcare and staples were the leading sectors Thursday as a risk off feeling fell over the benchmarks (utilities and healthcare were the only major S&P sectors to gain ground today, albeit both rising just .1%). The Russell 2000 surrendered .9% and this chart has captured many a forecasters attention, and perhaps for good reason. It touched the top of that astonishing 15 session winning streak today from last November. Talk about tight ranges the markets have endured recently, to gauge the risk on feeling of the averages perhaps one can look at the HYG. The high yield corporate bond ETF has CLOSED the last 6 sessions all within just 8 pennies of each other. It just might give clues as to where the markets are headed next.
Amazing work in this piece. Truly inspirational! You gotta keep this up. Good luck next week.
On Monday I played 3 of your alerts:  JACK = $110, AVD = $600, and SPW = $700. Today I played 2 more of your alerts: ALL =  $300 and WYN = $280.  THANK YOU!
I know Doug from the Carlin days in 1999.  He's the hardest working technical trader out there and shows no bias in his analysis.  A must read in any market.
Some great setups in @chartsmarter's service tonight. Do yourself a favor and take it for a test drive. You will be glad you did.