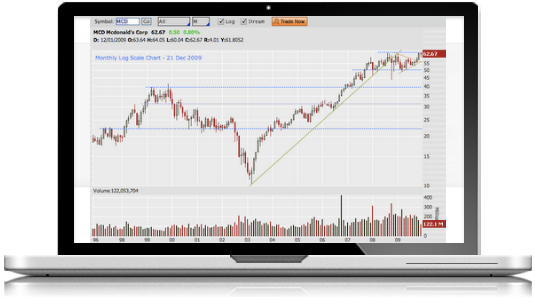 Thank you to all of my loyal readers,
I wouldn't be here today without you.
After 2 years of posting, I have decided to transition ChartSmarter
to a subscription-based model. I'd be honored if you joined me.
Please click the below button for more information. Thank you.
Markets: The major averages seem to be defying the weak seasonality this month, as they put each negative spin on them in the rear view mirror quickly. The Nasdaq, Russell 2000, Dow and S&P 500 all rose in the 1% neighborhood. Each one is doing just what it should technically as the Nasdaq has quickly reclaimed the very round 8000 figure, and once again its rising 50 day SMA has given it a prudent rest as it gathers stamina to thrust higher. Give the Russell 2000 credit as it touched the 1700 number and bounced firmly, now 1% above the figure. It seems like former resistance is now a reliable floor, until it is not. The possibility of a bullish MACD crossover is nearing and last time that occurred in mid August it produced a 4% bump higher.  With all the euphoria surrounding the major benchmarks Thursday, no one informed the VIX. It CLOSED higher on the day by 1.3% recording a bullish harami. It still swims underneath its 50 and 200 day SMAs, but it did make a higher low with the hammer registered on 8/9 right at the very round 10 figure. The possibility exists that a symmetrical triangle is taking shape. International markets rose nicely, and of course we all know the story with emerging markets (Merill Lynch Global Fund Manager survey has optimism at SIX year lows, thanks John C.), but Germany via the DAX is now higher 7 of the last 9 session since a doji candle on 9/7. It is at a critical level here as it retests a bearish descending triangle breakdown, which did have a 1000 handle measured move lower that never materialized. Many will say the mean reversion trade is on, but the domestic indexes will make that difficult as they show no signs of slowing down.  Sectors: There was a bit of questionable leadership on Thursday as the staples were the best performer higher by 1.2%. The three biggest components of the ETF PG, KO and PEP, which make up more than a third of the fund, all rose more than 1%. Today it rose above the bullish inverse head and shoulders trigger of 55 which carries a measured move to 61. But truth be told the rally was broad based and technology and materials both advanced more than 1% too. The XLK is now positive for the week and looking for its seventh weekly gain in the last 8. The XLB looks assured to record just its second weekly CLOSE above the round 60 number in 6 months. Even the laggards Thursday were not dinged with any authority. Energy, utilities and industrials all ended the session near the UNCH mark. The XLE recorded an eight straight up day, but none of the gains were powerful with all up less than 1%. That is the type of action I prefer, gradual and taut. The ETF is looking for its first back to back weekly gains in almost 3 months to give you an idea of how it has struggled somewhat. The XLI is not surprisingly acted in an apprehensive manner as it has touched the round 80 number the last 3 days, but has been unable to CLOSE above. I still believe the 81.06 cup base trigger will be taken out firmly this fall. BA will have a big say in that scenario. Special Situations: The XLF added another .8% Thursday on top of Wednesdays 1.7% jump as the right side of its cup base strengthens. It is now above the 28.50ish area that was problematic for the ETF dating back to this spring. Although many think of the fund as a traditional money center fund, the overall space is vast. Below is the chart of EEFT, a financial administration name, and how it was presented in our Thursday 9/13 Game Plan. This stock continues to move northward following a nice break above a long WEEKLY cup base trigger of 101.17. As big proponents of the round number theory, this stock traded above 100 intraweek the weeks ending 10/20-27/17 (arithmetic) but was unable to CLOSE above it. This week is looking for its second consecutive finish above 100 and its tenth weekly gain in a row. Former resistance at 100 should now become support offering a good risk/reward scenario here. 
Markets: The major averages displayed bifurcated action Wednesday as the Dow rose by .6% and the Russell 2000 fell by .5%. The Dow was aided at least early on by its largest priced component BA, but it CLOSED off session highs recording a bearish shooting star candle. It was inching toward a cup base trigger of 374.58, but it was unable to do break above it. GS, the third largest component, was able to hold on to its intraday gains adding 3% and followed through upon its bullish hammer/harami candle Tuesday. Keep in mind it did register a recent 11 day losing streak and a break above a bullish inverse head and shoulders trigger in the 240 area was short lived. Give the chart some time to repair itself. The Russell 2000 is threatening to undercut its 50 day SMA which it has touched now 5 consecutive months, and retesting the line in the sand, round 1700 figure. The Nasdaq ended Wednesday fractionally in the red and some of its largest influencers are in some tug of wars between bulls and bears. GOOGL for one broke below a bear flag formation on Monday, but on Tuesday it produced a bullish inverted hammer and Wednesday saw a hammer as well. FB too sported a bear flag formation that aligned with the round 160 number, but it CLOSED above the figure on Tuesday after being below intraday. One can be mildly bullish on the stock as it did complete a bullish morning star pattern, but any finishes below 160 would be bearish. International markets were firm Wednesday as China through the FXI, which recently sported a nice double bottom at the round 40 number. It is back above its 50 day, but did so last month for 3 sessions before falling back below it. Look for a sustained few days CLOSING above the line. The EEM is looking for just its second back to back weekly gains since February, as the ETF did record that during a 4 week streak in July too.  Sectors: There was an undisputed general among the major S&P sectors and it was a sleeping giant until today. The financials, via the XLF, rallied 1.7%, its third best gain since 7/9 when it rose 2.3%. The ETF has been gradually building the right side of its cup base as it approaches the round 30 number, and has been doing so in a bullish, gradual fashion. That is witnessed with the last 8 weeks CLOSING very taut, all within just .36 of each other. Of course it is benefitting as interest rates rise, and the most visible indication of this is through the 10 yr treasury yield now well above 3%. It is nearing highs made back on 5/17 which recorded a spinning top candle, and the following session recorded an ugly move completing a bearish evening star pattern. There will be obstacles from here on out, but if that negative formation is taken out to the upside, if could provide some very healthy rotation.  On the flip side it was almost textbook, how often do we see that, as the utilities slumped with the rise in yields. The XLU suffered its worst day losing 2.1%, as with the XLF recording its best day, falling 3.1% on 7/9. On its 14 day RSI it broke below 50 into the bearish zone for the first time since June, after receiving several bounces off it since. Is a trend change in place? The XLK was the second worst performer lower by .2%, as software names were well, soft. The PSJ lost 1.9% Wednesday, after Monday fell by 2.8%. Both of those sessions were accompanied by greater than average daily volume. It is down 3.8% for the week thus far, which would be its worst week since the week ending 3/23 if it stands. I mentioned this a few weeks back, and will do so one more time. If the semiconductors and software are both weak at the same time, buckle your seat belts. Special Situations: Retail has seen its share of former leaders turn into laggards, and that is frankly a bit worrisome. Some examples include BIG, which was a discount leader which is now off by 36% from most recent 52 week highs. MIK is now more than 40% off its, and others nearly 30% off recent highs include CRI and HBI. Below is another one in GOOS, and how the name was profiled in our Friday 9/7 Game Plan. It is a good reason why CLOSING stops are so important as this one had a 61 stop, which came close but never finished above it. It is now down 5 of the last 8 weeks and another 3% this week so far. Today recorded a bearish engulfing candle at the round 60 number, undercutting its 50 day SMA for the third time in the last couple weeks. A potential cover could be the gap fill from the 6/14 session which would most likely align with the rising 200 day SMA as time lets the moving average catch up to PRICE.
Markets: Markets continue, and always will, to confound the most. It was nice to see the Nasdaq lead Tuesday as it rose .8%, recapturing a good deal of Mondays 1.4% drop. At fault for the tech rich indexes loss yesterday AAPL was to blame, and today it did little to comfort those worried by the name. It advanced .2% after the previous session slipped 2.7%, and today also CLOSED in the lower half of its daily range, something it has done 8 of the last 10 days. You will hear ad nauseam that tariffs are the culprit but this name is extended in PRICE and it would not be at all concerning to see it retest its upward sloping 50 day SMA following the breakout above a cup base trigger of 194.30 originally taken out on 7/25. Lets keep in mind it gained ground 21 of 25 sessions between 7/31-9/4.  It was encouraging to see the S&P 500 and Russell 2000 participate in turnaround Tuesday's advance. Each rose in the .5% neighborhood and both are doing what you would like to see them do as they have held their respective round numbers of 2900 and 1700. The EEM is looking to continue its lukewarm momentum following 9/11's bullish counterattack candle. Lets not fool ourself this is in sell rallies mode until the long term downtrend can be broken. For me that would be a move through and more importantly CLOSE above 44.25. It did trade in bear market mode recently more than 20% off most recent 52 week highs which generates a lot of chatter, which can actually be bullish from a negative sentiment perspective. Listen to PRICE and ignore the noise, which can be deafening at times. Sectors: Cyclicals and industrials led the way today as the XLY rose 1.3%, and the XLI advanced .9%. The industrials are also making a push toward the round 80 number, which is influential as it has recorded just three CLOSES above in 2018, back in January. It is also nearing a cup base trigger of 81.06 in a 7 1/2 month cup base formation. The XLI acted well Tuesday despite FDX, its 11th largest component, falling more than 5% after an ill received earnings report. Its chart trades wide and loose compared to peer UPS, and today FDX blamed tariffs for the shortfall. I believe that will be the new excuse, similar to what retail would declare with bad weather justifications. Yesterdays winners were todays losers as the staples and utilities fell, albeit at a fractional pace. The XLU and XLP lost .2 and .4%, to be fair nowhere near where technology and cyclicals dropped Monday, which both slipped more than 1%. And one can certainly paint a glass half full interpretation on the groups as each of the ETFs CLOSED in the upper half of their daily ranges. The XLP did shrug off some body blows recently, with KR falling 10% on 9/13, but it did manage to record a bullish engulfing candle on 9/17 off the 200 day SMA. Today GIS was tripped up after earnings and has now declined 4 of the last 5 times reporting, and three of the four were sizable. MeatLoaf declared two out of three ain't bad, but I have to think he would have stated four out of five is anything but appetizing. Special Situations: Energy has been in the news as of late with word that we are now the largest producer of oil on the globe. There are many things to thank, I will mention one in rapidly evolving technology. The development has many benefits, less dependent on nations overseas, but I just strictly follow PRICE action. The XLE is starting to see some relative strength once again as on a 3 month look back it was the worst performing major S&P sector and now on a one month period is the third best actor. Below is the chart of CDEV and how it was presented in our Tuesday 8/4 Game Plan. The 200 day SMA was a roadblock, but with each test, the resistance seemed to be waning, until the late August venture above. Last week drilled higher by nearly 10%, its second best weekly advance in 14 months, pun intended. It is now attempting to break above a cup base trigger of 21.09 as it moved firmly away from the 19 area.
Amazing work in this piece. Truly inspirational! You gotta keep this up. Good luck next week.
On Monday I played 3 of your alerts:  JACK = $110, AVD = $600, and SPW = $700. Today I played 2 more of your alerts: ALL =  $300 and WYN = $280.  THANK YOU!
I know Doug from the Carlin days in 1999.  He's the hardest working technical trader out there and shows no bias in his analysis.  A must read in any market.
Some great setups in @chartsmarter's service tonight. Do yourself a favor and take it for a test drive. You will be glad you did.