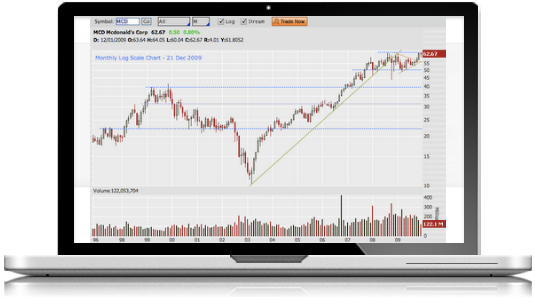 Thank you to all of my loyal readers,
I wouldn't be here today without you.
After 2 years of posting, I have decided to transition ChartSmarter
to a subscription-based model. I'd be honored if you joined me.
Please click the below button for more information. Thank you.
Markets ended the week on a high note on huge trade, of course due to quadruple witching. One could attribute the gains to the likelihood of tax reform too, but PRICE action was solid. Leaving a nice taste in the bulls mouth for the weekend was the outperformance of the Nasdaq and Russell 2000. The Nasdaq we have discussed recently with the 6900 number being an impediment. Bulls want to see that former resistance become support and it is now just 1% from a very round 7000 number. Keep in mind Fridays have been kind to the tech heavy benchmark since September gaining ground 13 of the last 16. The Russell 2000 was the star Friday adding 1.5% after a nice bounce off the 50 day SMA. We spoke of liking moves without being news related and next week will be key to see some follow through. Was todays move engineered from tax cuts and expiration? The Dow is higher 14 of the last 17 weeks and gained .6% this week, the S&P 500 gained .9% and the Nasdaq 1.4%. Looking at individual groups eight of the nine major S&P sectors gained, with the only one left out being energy with the XLE losing fractionally by .1%. It is on a 4 session losing streak and fell .6% on the week and wake me up if and when it CLOSES above the 70 number. The leaders Friday hailed from the technology, staples and healthcare with the XLK, XLP and XLV all adding 1.1%. On a weekly basis the clear winner was technology with a 1.5% gain and the XLK has advanced 7 of the last 9 sessions after a successful retest of its rising 50 day SMA on 12/5. Other honorable mentions were the staples and discretionary with the XLP adding .5% this week and now on an impressive 7 week winning streak and acting great POST breakout from a double bottom trigger of 55.88 taken out on 11/30 and has now formed a bull flag and a move above 57 could catapult the ETF another 5 handles. The XLY rose .7% and is on a 6 week winning streak of its own and since the beginning of November has fell just 6 days. Lagging for the week were the utilities with the XLU subtracting 1.5% after a loss of 1% the prior week. Retail continues to impress as the XRT is now higher 4 of the last 6 weeks, and three of those advancing weeks rose more than 3% including the week ending 12/1 which jumped almost 5% in the best weekly volume since the week ending 5/17/13. On the ETF's daily chart one can make the case that it jumped above a bullish inverse head and shoulders trigger of 42 which carries a measured move to 46. More recently it has formed a bull flag and now a move above and CLOSE as always through 45 should give this a move of 7 handles. Below is the chart of Tapestry, the former COH, and how it appeared in our Monday 12/4 Game Plan. I must admit the only thing I hate more than a name change is a reverse split. But PRICE action is our only compass and this stock has moved above a bullish inverse head and shoulders formation of its own on 12/13 and now has registered three straight CLOSES above its 200 day SMA. That important line has been inclining since May and that is a very good sign.
Markets acted poorly Thursday with the major averages surrendering decent early gains, classic bearish behavior of going out on lows. The Dow reversed 160 handles from intraday highs and recorded a bearish engulfing candle. It is still higher by .7% for the week headed into Friday and currently sits 1000 handles above its rising 50 day SMA. The Nasdaq fell .3% and again met a brick wall right at the round 6900 number, and if it can register a CLOSE above there soon perhaps Santa will come out and play. For the week thus far it is modestly higher by .2% and it has a decent look on the weekly and it tomorrow were to finish around here it would make 3 very tight weekly finishes. The S&P 500 is UNCH on the week and it dropped .4% Thursday and most concerning was the action in the Russell 2000 which for a fifth straight day CLOSED at lows for the day and is now threatening to undercut its 50 day SMA which is beginning to flatline. It did just that in early August and felt some pain spending nearly the entire month below that line. If it were to occur again bulls would rather see a mirroring of the slice of the 50 day in November which just lasted 2 sessions. Looking at individual sectors Thursday the selling was broad based with just one major S&P sector managing to CLOSE in the green. That would be the cyclicals as the XLY added .3% and is now on a 6 session winning streak. It is looking for its first 6 week winning streak in 25 months as it is up .6% heading into Friday. This group has been buoyed by recent strength in the retail arena, and today was given a boost due to some M&A activity with DIS and FOXA. It certainly has been helped by leisure plays as well as consumers are spending on products within that group with examples being PII higher by 54% YTD, WGO by 73% and PLNT rising 59% thus far in 2017. We would be misleading if we did not mention the influence AMZN has had upon the XLY as it comprises nearly 17% of the ETF. Lagging today were the healthcare and materials groups both surrendering 1% and 1.1% via the XLV and XLB. It was hard to find much to like in the action of the overall markets Thursday, but that is often a good time to see which stock showed relative strength during the weakness. Now you may have to put an asterisk next to the following transport chart that behaved in a lukewarmly bullish fashion today. Below is CP and how it was presented in our Wednesday 11/29 Game Plan. Today it CLOSED fractionally positive, and although it was helped by a price objective raise by BMO we would prefer to see names achieve new heights on no news. That shows bullish, plain vanilla institutional buying, but the price action is hard to ignore in CP. Thursday it touched heights it has not seen since mid May '15 and is now comfortably above the suggested double bottom trigger of 176.92 taken out on 12/1. It also demonstrates how gap fills can be an excellent entry regarding the 10/17 session and that bearish candlesticks are not the best indicators when the particular stock is trading firmly. On 12/4 not seen on the chart below it registered a bearish dark cloud cover and today negated that candle.
Markets put in yet another lukewarm session Wednesday, with the Dow almost putting up another triple digit gain, which would have been its third in the last 4 days. Of course on a percentage basis it is not that impressive anymore in the mid 20000's. Somewhat encouraging was to see technology join the fray with the Nasdaq gaining .2%, but it ended up with a bearish shooting star. It continues to act bashful near the round 6900, coming within less than 5 handles today alone, recording just one CLOSE above on 11/28. Leading today was the Russell 2000 which added .5% putting in a bullish engulfing candle, which are better seen at market lows. For the fourth consecutive day investors witnessed a higher lower tail as it was unable to hold on to the best of their intraday gains, something for both the bulls and bears to chew on. The S&P 500 finished the day near the UNCH with all of its intraday gains evaporating and it too for back to back days recorded bearish shooting stars. Looking at individual sectors it was a pretty broad rally with 7 of the 9 major S&P sectors gaining ground with just the energy and financials falling. The XLF lagged badly falling 1.3% and now is DOWN .5% on the week as it looks for its first 5 week winning streak of 2017. The XLE fell fractionally and it feels like the ETF has the beachball held underwater scenario and IF it can CLOSE above the round 70 number should see some healthy appreciation. Leading Wednesday were an assortment of somewhat defensive groups with the staples and healthcare among the top 2 of 3 performers. In the staples space keep an eye on COTY as it approaches the very round 20 number. It has encountered firm resistance there since last November several times (registered one weekly CLOSE above 20 the week ending 7/28 but was quickly thrust back below) and it has gained 4 of the last 5 weeks and is up 9.2% this week so far. The retail group is one that has just recently seen investors flock back into. Is it the beginning of a true turnaround or just a short squeeze? If it is the latter then it is becoming very long in the tooth, and the bears are getting a little tired of trying to justify their stance and running out of excuses. The name below, EL and how it appeared in our Wednesday 11/8 Game Plan, never wavered while the space seemed to be under constant assault as it seemed each stock was subject to AMZN spells. That was a good tell as it now trades right at all time highs and it has advanced 18 of the last 22 weeks and this week headed into Thursday has tacked on another 1.8% (none of the 4 weeks lost more than 2%). The stock broke above a bull flag trigger of 122.50 on 11/8 and still has 6 handles left of an upside measured move. It is no accident that rivals are being left in the dust with SBH, ULTA and ELF all off 40, 32 and 32% respectively from their most recent 52 week highs. EL's complexion is indeed looking rosy, pun intended.
Amazing work in this piece. Truly inspirational! You gotta keep this up. Good luck next week.
On Monday I played 3 of your alerts:  JACK = $110, AVD = $600, and SPW = $700. Today I played 2 more of your alerts: ALL =  $300 and WYN = $280.  THANK YOU!
I know Doug from the Carlin days in 1999.  He's the hardest working technical trader out there and shows no bias in his analysis.  A must read in any market.
Some great setups in @chartsmarter's service tonight. Do yourself a favor and take it for a test drive. You will be glad you did.