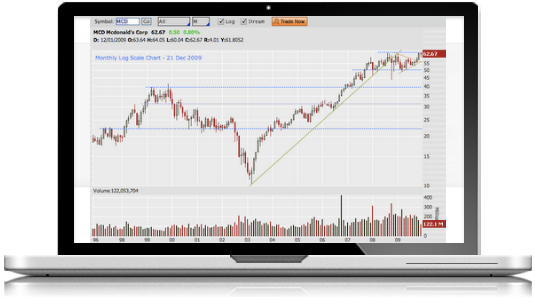 Thank you to all of my loyal readers,
I wouldn't be here today without you.
After 2 years of posting, I have decided to transition ChartSmarter
to a subscription-based model. I'd be honored if you joined me.
Please click the below button for more information. Thank you.
Markets reversed Friday and early on it looked like the Nasdaq was potentially going to continue its weekly winning streak to 9. It did eke out a small gain of .1% thanks to a mild late afternoon really but for the week dropped .4% (the last 4 weeks have all CLOSED taut within just 20 handles of each other). The S&P 500 fell .7% for the week and that stat may be a bit more ominous as it slipped below a 3 week tight pattern with the 3 weeks ending between 8/5-19 finishing less than 1.5 handles from each other. A break above would have been very positive. Overall not much has changed with this week, but bulls would like to see a forceful move higher soon, as one could consider recent action stalling. Perhaps Fridays action was a bear trap, and we will know shortly. Although the weekly market moves may have look subdued there was plenty of action going on underneath the surface. Just 2 of the major S&P sectors gained ground and the best performer were the financials with the XLF up .4%. The only other group to gain this week was technology with the XLK higher fractionally by 3 pennies. The last 4 weeks have witnessed the ETF ending the last 4 weeks all with just 9 pennies of each other. Fridays action on the XLK did produce a bearish spinning top candle following a recent strong run. The bottom 4 groups for the week all lost more than 1% with the utilities falling the mist with the XLU surrendering 2.2%. The ETF has now fallen 5 of the last 7 weeks and this week CLOSED below the very round 50 number for the first time since the week ending 6/3. Rounding out the bottom 4 were the staples, energy and healthcare with the XLP, XLE and XLV all losing 1.1, 1.5 and 1.7% respectively. A good example of why I talk about CLOSING prices incessantly is KSU. Intraday it broke above a good looking bullish inverse head and shoulders pattern and the very round par number only to fail by 4pm. Sure that can resolve itself to the upside next week but Fridays action was concerning. Below is the chart detailing the strategy. Glancing at the IYT it did register a nice breakout above a double bottom trigger of 143.10 on 7/14. The breakout lasted just 2 sessions and that type of behavior so soon after a breakout is troublesome. For the bulls the weekly chart shows a symmetrical triangle pattern. Should be an interesting week as August comes to a close.
Energy names have been heating up recently and over the last one month period they are the second best S&P sector performer with the XLE higher by 1.9% (trailing only technology with the XLK advancing 2.6%). Over the last 6 months the XLE is the top performer with a 21.1% jump. Monday it attracted plenty of headlines with crude's 3% drop. Technicians like myself care only about price action and one would be wise to closely monitor the way some top names are behaving. PXD is well above a 169.56 double bottom trigger taken out on 8/8. Below we look at how we profiled lesser know best of breed play CPE. In our Tuesday 4/26 Game Plan we looked at CPE. Stocks that can be bought at the round numbers are CPE. CPE is an energy play higher by 24% YTD and 17% over the last one year period. Earnings have been mixed but the gains have far outpaced the losses with advances of 7.2 and 18.1% on 3/4 and 8/6. It fell 2.4 and 4.6% on 11/5 and 5/7 (the 5/7/15 was followed by the next session GAINING 6.2%). It REPORTS on 5/4 after the close.CPE recorded a huge breakout above 9.68 cup with handle trigger on 4/20 on the biggest daily volume in more than a year up 12.1% and CLOSED that day ay 10. Last Friday was the only finish above the 10 figure besides the 10.01 CLOSE on 11/24/15 since September '14. Enter here just above round figure.
Many times it has been said if you turn a chart upside down you can get a good perspective. Perhaps no better is this seen with the bullish inverse head and shoulders pattern. It is the direct opposite of the bearish head and shoulders pattern, yet the measured moves are calculated in the same fashion. Take the depth of the head and add that number to the breakout above the neckline for your projected move. Below are three recent examples, two of which have not been taken out and one which CLOSED just pennies through its neckline. In our Thursday 8/18 Game Plan we looked at ALK. Stocks that can be bought as they take out bullish inverse head and shoulders patterns are ALK. ALK is a best in breed airline play down 16% YTD and 15% over the last one year period and sports a dividend yield of 1.7%. Earnings have been decent with gains of 1.9, 8.1 and 1.7% on 7/21, 1/21 and 10/22 and a loss of 2.7% on 4/21. The stock is higher 4 of the last 7 weeks and all seven have CLOSED within or at highs for the weekly range. Enter with a buy stop above inverse head and shoulders pattern at 68.15 which carries a measured move to 82.
Amazing work in this piece. Truly inspirational! You gotta keep this up. Good luck next week.
On Monday I played 3 of your alerts:  JACK = $110, AVD = $600, and SPW = $700. Today I played 2 more of your alerts: ALL =  $300 and WYN = $280.  THANK YOU!
I know Doug from the Carlin days in 1999.  He's the hardest working technical trader out there and shows no bias in his analysis.  A must read in any market.
Some great setups in @chartsmarter's service tonight. Do yourself a favor and take it for a test drive. You will be glad you did.