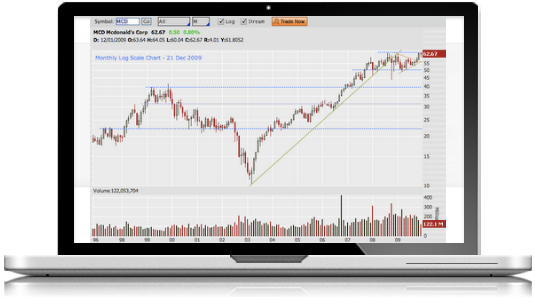 Thank you to all of my loyal readers,
I wouldn't be here today without you.
After 2 years of posting, I have decided to transition ChartSmarter
to a subscription-based model. I'd be honored if you joined me.
Please click the below button for more information. Thank you.
Markets shrugged off some worrying jitters in the premarket to go out near highs for the session. The Nasdaq at its lows was down 1% and managed to eke out an UNCH finish. It is amazing just how tight the last 3 daily CLOSES have been all within just 2 handles from each other. The recent action has saved its handle on a cup base and the trigger of 5164 could be taken out at some point this year. The S&P 500 finished up .1% after being down .75% early on. Both benchmarks are UNCH thus far for the week. One has to come away impressed with the action since the horrific Paris attacks. Brussels has been on lockdown, today news of a Russian warplane being shot down and the market remains firm. One way in which the markets have reacted rationally to the flare ups in the Middle East has been in oil. Energy names were the big beneficiaries Tuesday as the group rose 2% as a whole. We continue to like the group and we again reiterate to scour the sector for longs. A tailwind for the group is also the greenback running into trouble at the very round par figure. It has done so this week, as it did earlier in the year with 2 bearish dark cloud cover weekly candles in March and April. Some more earnings reports this morning left a nice taste in the mouth of bulls with BURL and ADI rising 7.2 and 6.4% respectively. BURL may be getting its mojo back after its third well received earnings report of the year. It rose 11.6 and 2.2% on 8/27 and 3/17. Below is a detailed chart of the name.
The ascending triangle pattern is a bullish formation with a horizontal line on top and a continually "ascending line" approaching it diagonally from below. That upward sloping line will find support at higher highs and trade begins to coil. One would place a stop above the top horizontal line, and many times like any other breakout it will not be uncommon for it to retest. Below are 3 examples of the continuation pattern. In Friday 10/30 Game Plan we looked at DY. DY is now higher by 145% YTD and 231% over the last one year period. The stock has been on an amazing run down just 13 weeks since the week ending 2/6. During that run their were just 2 weeks of distribution ending 10/2 and 10/16 losing 6.8 and 3.9% respectively. Both those weeks did find support at an upward sloping 50 day SMA. DY inch past the triangle on 11/2 and it was retested on 11/6 and held firm, a very good sign. It reported after the close last night and as of this writing looks poised for a 5th consecutive well received earnings report. Below is how it was presented precisely in our daily report. DY is a telecommunications play up 117% YTD and 164% over the last one year period. The stock has an excellent record with the last 4 earnings reactions leaping higher by more than 10%, up 11.1, 22.8, 17 and 14.6% on 8/26, 5/20, 2/25 and 11/25/14. Amazingly the stock has been down just 15 weeks in all of 2015. The round numbers have played a role with the 60 handle stubborn resistance until a break above a very tight 3 weekly CLOSING pattern between weeks ending 6/12-26 all finishing within .35 of each other. More recently the 80 number has proved problematic with just the 9/17 session trading above intraday only to be turned back down. Look to enter with a buy stop above the ascending triangle pattern at 80.25.
Markets were little changed Monday to begin the week with the Nasdaq and S&P 500 closing lower by .1%. Action was not as subdued as the benchmarks would have led you to believe as the Nasdaq was up better than .4%. It did try to go positive in the last hour of the session but was unsuccessful. The tech index did escape recording a bearish engulfing day with the mild rally late in the day, but did sport a doji session which often indicates uncertainty of the prior trend which has been to the upside. Perhaps some exhaustion is unfolding. On a positive note the small caps outperformed today rising .5% and that could be a good indicator going forward. Merger Monday hailed a blockbuster deal with AGN and PFE combining in the largest ever deal in the space and interestingly both lost value Monday. It followed the lackluster performance of the big deal last Monday in the leisure space between MAR and HOT. Monday also brought some disclosures to the commodity space with Elliott announcing a 6.5% stake in AA. The stock rose more than 4% today and met resistance at its 50 day SMA. It continues the trend of high profile names venturing into the commodity space attempting to catch knives. Ichan has been bloodied by FCX and CHK so far. FCX has declined 12 of the last 14 sessions since recording a bearish dark cloud cover candle completed on 11/4. CHK is in free fall now almost 80% off recent 52 week highs. It remains to be seen how theses investments will pan out but it surprises me how few of these big names most likely do not employ technicians. Seeing some of the returns this year of well respected funds suggests they could probably use some help in that arena. Select material plays have been acting well and a name we were WRONG about is best in breed VMC. Here is how we thought the chart would play out in our Tuesday 11/17 Game Plan. A tight stop loss limited the damage.
Amazing work in this piece. Truly inspirational! You gotta keep this up. Good luck next week.
On Monday I played 3 of your alerts:  JACK = $110, AVD = $600, and SPW = $700. Today I played 2 more of your alerts: ALL =  $300 and WYN = $280.  THANK YOU!
I know Doug from the Carlin days in 1999.  He's the hardest working technical trader out there and shows no bias in his analysis.  A must read in any market.
Some great setups in @chartsmarter's service tonight. Do yourself a favor and take it for a test drive. You will be glad you did.