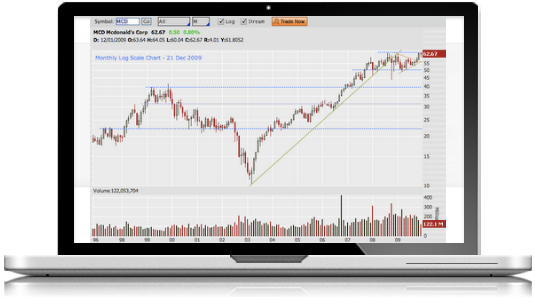 Thank you to all of my loyal readers,
I wouldn't be here today without you.
After 2 years of posting, I have decided to transition ChartSmarter
to a subscription-based model. I'd be honored if you joined me.
Please click the below button for more information. Thank you.
Each week at ChartSmarter we like to bring to a little insight into what we do on a daily basis. We have been at it for more than 4 years and we love doing it. Each night we detail 8 to 10 of our favorite ideas, both long and short, for the next days session. We do NOT have a chat room, nor are we active "tweeters". We like our business growing by word of mouth. Here are a few examples of ideas we recently examined in our Daily Game Plans, exactly how they were written. For those who would like to see a full copy of our Monday Game Plan, email me at chartsmarterblog@gmail.com. In our Monday 12/15 Game Plan we looked at GPOR. GPOR rose almost 14% this week reclaiming the round 40 handle which looking back may now be a bear trap from the double bottom that occurred on 10/15. This name looked like it was bottoming before the rest of the group as it recorded a bullish engulfing candle on Thursday 12/11. It was in oversold territory and we suggested a buy at 38.10 and the stock is now UP by 13%.
Markets finished the week Friday with their 3rd consecutive daily gains with the leading Nasdaq higher by .4%. For the week it rose 2.4% which seemed unlikely after Monday and Tuesdays 2.3% combined losses. But the tech heavy index bounced back in a big way, gaining back more than 200 handles from intraweek lows and is now higher by 14.1% YTD, almost doubling 2014 gains for the Dow at 7.4%. The S&P 500 rose 3.4% for the week, after spending brief time below the round 2000 handle, and is higher by 12% YTD. Both benchmarks rose in very active trade which was skewed somewhat by the expiration Friday. The fourth V shaped recovery this year is now upon us and lets see how this current one plays out. The energy group continues fascinating to monitor as the XLE recorded a bullish outside week gaining almost 9% in the second largest weekly volume of 2014. The groups turnaround seemed to emerge after the JNK's capitulation day Monday. Doing Monday morning quarterbacking it was foreshadowing for the energy sectors reversal. Many names in the space are starting to emerge as potential leaders once again, but the charts still have plenty of work to do. A name like PXD rose everyday last week gaining 16.3%, but still rests 35% from recent all time highs. It has room to its 50 day SMA at 164 which repeatedly has curtailed its momentum since the break below it 8/1. One caveat, is the Barron's front page story this week. Price action is the only thing that pays remember, but lets see if they are premature in their call.
Stocks that can be bought as they take out ascending triangle patterns are IDTI. IDTI is among the top performing semiconductor group and is higher by 95% YTD and 99% over the last one year period. It has been a model of consistency this year with earnings, rising each time it reported in '14, a testament to a solid management team too. The stock jumped 18.4, 10.9, 4 and 12.7% on 10/28 (stock took out a 16.31 double bottom trigger that session), 7/29, 5/6 and 2/4. IDTI has now formed a nice ascending triangle/flag pattern just below the round 20 handle which was problematic last dating back to early 2004. Lets look to enter with a buy stop above the pattern at 20.15.
Amazing work in this piece. Truly inspirational! You gotta keep this up. Good luck next week.
On Monday I played 3 of your alerts:  JACK = $110, AVD = $600, and SPW = $700. Today I played 2 more of your alerts: ALL =  $300 and WYN = $280.  THANK YOU!
I know Doug from the Carlin days in 1999.  He's the hardest working technical trader out there and shows no bias in his analysis.  A must read in any market.
Some great setups in @chartsmarter's service tonight. Do yourself a favor and take it for a test drive. You will be glad you did.