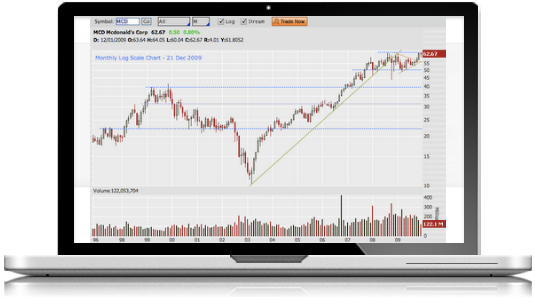 Thank you to all of my loyal readers,
I wouldn't be here today without you.
After 2 years of posting, I have decided to transition ChartSmarter
to a subscription-based model. I'd be honored if you joined me.
Please click the below button for more information. Thank you.
Markets suffered a blow to open the week Monday as the leading Nasdaq took the brunt of the selling dropping 1.8%. The big FANG names weighed with FB alone slumped nearly 7%. GOOGL lost 3% and it is on the retreat after filling in a gap to the upside on 3/12 from the 2/1 session. Both of these tech giants are now underneath their 50 day SMAs whereas NFLX and AMZN are acting much better and above theirs. The Russell 2000 fell 1% and it did bounce today off its 50 day SMA and this is an index we are going to be watching closely as we mentioned in our Monday report. The VIX was the other instrument we wanted to give us clues and today the bulls were not amused with its action. It had been within a stones throw off its 50 day SMA, which is sloping upward nicely and today rammed back above it and this is one of our favorite patterns. It can now be added to above a double bottom trigger of 26.32. Keep in mind it did show a long upper tail today finishing more than 10% off intraday highs. Todays action looks similar to the 2/6, 2/9, 3/1 and 3/2 sessions. Looking at individual groups there was no escaping the carnage Monday, but it was the defensive utilities that fell the least, and their outperformance is becoming a little hard to ignore recently. The XLU fell .6% an it was its sidekick the staples via the XLP that was the fourth best actor as the ETF lost 1% (the industrials and financials both fell .7% to tie for second best group). The question as of late is where has the leadership come from, and many occasions it emanated from lagging sectors, and is a big problem to ignore. The bulls would have a hard time defending this day in any fashion, especially with technology slumping the hardest as the XLK slumped 1.9%. On the XLK chart foreshadowing came with a rare, bearish doji candle on 3/12, the likes of which often indicate at least a pause in the prevailing direction, if not an outright reversal. Not surprisingly it recorded a bearish engulfing candle at all time highs the very next day. Looking at former best of breed names that try to recapture former glory is often a futile exercise. Some come to mind like DECK, but these are very few and far between and trying to fight a negative trend can be a very painful experience. Below is a name SBUX and how it appeared in our Thursday 3/15 Game Plan. It has to be given credit for a decent comeback but it seems to be floundering somewhat here. Heavy volume weekly losses have been piling up now and that is often a sign of an institutional footprint as they attempt to unwind large positions. It has repeatedly run into trouble just above the round 60 number dating back to late 2015. In addition the candlesticks have offered some evidence of some possible weakening going forward. It recorded a bearish shooting star on 3/13 that filled in a gap to the upside from the 1/25 session, also CLOSING below the round 60 number.
Healthcare names have been acting very well, especially small caps. Stocks like NKTR, FATE or ATRA to name a few all have had nice runs recently. Compare their YTD performances with large cap laggards such as CELG or BIIB and the picture becomes clearer. Of course the smaller names are more nimble and can make changes quickly that the mega cap supertankers can not, but nonetheless pay attention to PRICE. Today we are going to look at another small cap play, a former best of breed healthcare stock, RGEN. While this one is lacking the thrust of the aforementioned small cap peers its chart looks intriguing here if it can climb back above its 200 day SMA which it is approaching. Directly below is the chart precisely how it appeared in our Wednesday 2/28 Game Plan and then at the bottom of the post we take a current view. Stock regrouping after failure to hold 42.58 cup base trigger taken out week ending 6/23/17 in a base nearly 2 years long beginning week ending 7/3/15. RGENis a healthcare name lower by 2% YTD and higher by 9% over the last one year period. Earnings have been mostly higher with gains of 8, 1.1 and 6.2% on 2/22, 8/3 and 5/4 and a loss of 3.2% on 11/9. The stock is higher the last 2 weeks impressively by 5.9 and 8%, but to be fair lost almost 17% the 2 weeks before that. The round numbers have come into play as nice bottoms with the 20 figure the week ending 2/12/16 and 30 the week ending 2/9/18. It has recorded three bullish hammers between 2/22-26 and is holding its 50 day SMA each of those sessions too. RGEN is now back above 34 trigger in a long bullish ascending triangle formation that began the week ending 10/30/15 and was taken out the week ending 3/17/17. Enter here.
Markets ended the week Friday on a quiet note, even with the quadruple witching. The leading Nasdaq still just 2% off recent all time highs CLOSED right near the lows for the daily range Tuesday-Friday. The bearish engulfing candle still looms large from 3/13 has lacked any follow through to the downside, but the tech benchmark still feels heavy. I am not an index player, preferring individual names, but going forward I will pay close attention to the Russell 2000. The potential double top now looks like a handle on a cup base, and with a potential stronger dollar policy in play with Kudlow taking the reins and the fact that interest rates look to be headed higher, should be wind behind the small cap index. Keep in mind that financials have a great influence in the Russell 2000. As well I will monitor the VIX as it is starting to acting in the bulls favor recently. It has CLOSED underneath its 50 day SMA 5 of the last 6 days, but still holding the 15 cup base breakout trigger taken out in early February. Losing the 50 day it not necessarily a penalty if it is kept in close proximity, which the VIX has done, however the longer it takes to climb back above the better the bulls will feel. Looking at individual sectors Friday it was the lagging sectors that outperformed once again as the utilities and energy rose by .9% via the XLU and XLE. Nearly all of the major S&P sectors rose and those that did not were off marginally as technology, materials and cyclicals all fell fractionally. On a weekly basis however the picture was much more clear as the utilities were the only winner as the XLU rose 1.8%. All of the other major groups fell more than 1% so there was some serious bifurcation. The hardest hit were the materials as the XLB slumped 3.5% and the financials with the XLF slipping 2.8%. The XLU is now higher 4 of the last 5 weeks, after falling 8 of the 10 weeks prior to that. The ETF still sits 12% off most recent 52 week highs, but it has produced three straight CLOSES above the round 50 number and its 50 day SMA. On a YTD basis the staples, energy and utilities continue to be the laggards and the question is are we witnessing soft leadership, or are they just biding time for the leading groups to reassert themselves. One has to know when to cut your losses. In fact even before one enters a trade they should know where they will be wrong and exit the position. A couple of big winners a year, made by sitting on ones hands can make up for a lot of small losses. Below is the chart of a name that looked very promising, CF and how it appeared in our Friday 2/16 Game Plan. It recaptured its rising 50 day SMA on 2/20 and then proceeded to break above a double bottom add on trigger of 43.07 on 2/23, but the breakout was hurt with a bearish engulfing candle the very next day. On top of that it recorded a bearish dark cloud cover on 3/6, this time in big volume, and since has lost 6 of the last 8 sessions. An astute trader may have trimmed his stake after a breakout failed so quick, and the evidence with the two bearish candles so close to each other. Trading will inevitably lead to losing trades. They key is to keep them as small as possible and preserve capital.
Amazing work in this piece. Truly inspirational! You gotta keep this up. Good luck next week.
On Monday I played 3 of your alerts:  JACK = $110, AVD = $600, and SPW = $700. Today I played 2 more of your alerts: ALL =  $300 and WYN = $280.  THANK YOU!
I know Doug from the Carlin days in 1999.  He's the hardest working technical trader out there and shows no bias in his analysis.  A must read in any market.
Some great setups in @chartsmarter's service tonight. Do yourself a favor and take it for a test drive. You will be glad you did.