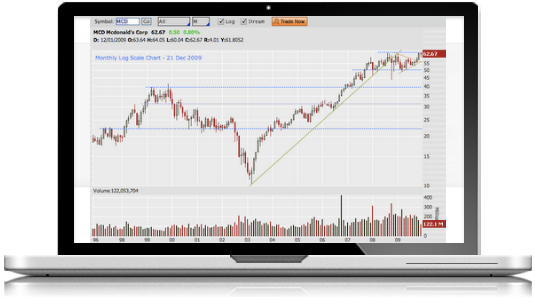 Thank you to all of my loyal readers,
I wouldn't be here today without you.
After 2 years of posting, I have decided to transition ChartSmarter
to a subscription-based model. I'd be honored if you joined me.
Please click the below button for more information. Thank you.
Finnies Swimming Against Current: The belief used to be if a rally was enduring without the participation of the financials it was not to be trusted. I am not sure that notion still exists, but the markets in general overall have been doing just fine without them. One could make that argument that they were compromised on net interest margins, with interest rates being held near zero for years. Whatever the reason, PRICE action confirmed their weakness. With all the negativity surrounding the space the XLF did record a bullish harami candle, the week ending 11/2 rising more than 4% in active volume. The candles have been informative as usual, in near term tops and bottoms as the high coincided with a bearish engulfing candle the week ending 2/2 (occurred at the round 30 figure), which was followed with a huge drop the very next week of almost 6%. To me their is still plenty of technical damage to undo, and the group should be underweighted, until a CLOSE above a current double bottom trigger of 29.17. More aggressive traders can enter here with a stop below the harami low of 25. Outliers Abundant, Oxymoron? There were some eye opening breaks from correlation within financial heavyweights from the S&P 500 this spring. Sure their inclusion in a group that includes just four of the eleven major S&P sectors to be down YTD, but the relative weakness was startling. Below are two of the prime examples in GS and BLK. GS is on pace to potentially register a double digit weekly loss, down 9% heading into Friday, which would be its first in more than 5 years. It is back to the very round 200 number, a level it last touched almost precisely 2 years ago and is now off 26% from most recent 52 week highs. BLK has been bruised even more down 32% from its own most recent 52 week highs. It registered a 5 week losing streak that lost nearly 20% the weeks ending between 9/28-10/26. It's hard to say if their frailty was a canary in the coal mine, but they were outliers. Remember trends tend to persist more than reverse, so the pain get still get worse before it gets better. Spend your mental capital on names that deserve it more.  Examples: The financials have been heavy since the selloff last February. It is a group that has made little headway into that early year softness, and the XLF now sits 13% off most recent 52 week highs, and that is AFTER a gain of more than 7% the last 2 weeks. There have been notable drawdowns in specific names in the sector, but look for potential bright spots among the rubble. Below is a possibility with the chart of CATM and how it was presented back in our Financial Report on 10/22. To be up front we were STOPPED out of this name for a small loss, but it has since snapped back following a THIRD straight double digit earnings related gain, with moves higher 22.3, 26 and 11.2% on 11/2, 8/3 and 5/4. I would only enter this name if it was to recover the 34.62 double bottom breakout trigger taken out on 11/7. Even as sickly as the market feels presently, and it can continue for a long time, it makes sense to keep a watchlist of names that withstood the 2018 negativity best. They will often be the first ones to shoot out of the gate when the markets catch a lasting bid.
As we head into year end and Black Friday, shoppers will most likely be in a jolly mood. That should translate into rosy sales and boost the retail group. Consumer Confidence numbers remain elevated, but I just prefer to let the actual charts do the talking with their PRICE action. The beauty space remains a bifurcated one, as ULTA has advanced 40.5% YTD, but ELF and COTY are LOWER by 42 and 59% respectively in 2018. Tonight we will take a daily and weekly look at a former general in the space whose chart looks poised to move higher, and if a year end rally were to materialize this name can benefit substantially. Here is a daily look at EL and it is higher by 14% YTD and 16% over the last one year period and sports a dividend yield of 1.2%. Earnings have been mixed, but now show back to back advances, with gains of 4.7, 3.4 and 9.2% on 10/31, 8/20 and 11/1/17 and losses of 8.3 and .1% on 5/2 and 2/2. It is now back above a "death cross" (not as potent a play as many believe) that occurred in late August. Enter the name with a buy stop above a bullish inverse head and shoulders trigger of 145. Use a stop below 137 to know when you are wrong. The weekly look on EL shows the sideways trade since late June, could merely just be a resting point before taking off to the upside once again. A very positive trait was the doji weekly candle the week ending 10/26, which tends to signal an end in the prevailing direction. Additionally the 3 week period between weeks ending 10/12-26, all CLOSED very tight all within just .87 of each other. That type of coiling action often leads to explosive moves, and the next week rose better than 10%. One can add to this name with their stake initiated on the daily chart earlier in the post, with a double bottom trigger of 147.33.
Nasdaq Look: The Nasdaq finished UNCH, falling short on the abundance of "Turnaround Tuesday" calls. The tech heavy benchmark was up better than 1% early on, but is sold off into the close and has ended the day in the lower half of its intraday range 4 sessions in a row. A brief interlude above its 200 day SMA last Wednesday proved futile, and that was the THIRD time beginning with 10/10 that it has undercut the line. The secular moving average is now bending lower, and as the old adage goes nothing good happens below the 200 day. Its bend reminds me of watching the pole vault in track and field competition, when an athlete brushes the bar at a lofty height and it shakes back and forth, and for a split second it looks like it may come to rest, before falling heavily to the ground. Will PRICE on the index do they same? Predictions are worthless, but the longer it trades underneath the 200 day the worse off it will be. Lets remember the line was never breached during the February and March selloffs. I personally believe we are still hearing to many bottom calls, and once they cease, which could be a long time, then perhaps a floor will begin to develop. Software Still Shrugging off Semiconductors: The turf war between the two dominant groups within technology continues to be won by software. The chart below is a ratio chart comparing software to the semiconductors. The PSJ trades 15% off its most recent 52 week highs, not much better than the SMH now off by 19% from its own highs. However the 200 day SMA on the PSJ is still sloping higher, something the SMH can not boast of. Their has been M&A activity in both groups, with APTI being swallowed by a private equity group this week at a hefty premium. Truth be told prior to the announcement yesterday it was on an 8 week losing streak that cut the name in half. RHT in the space of course was taken out by IBM, and TWLO grabbed SEND after trading publicly for less than one year. Semiconductors still lack the strong leaders, with the possible exception of XLNX which refuses to retreat. The highway in this group is ridden with potholes as former darlings such as AVGO, QCOM, NVDA and AMD are all lower by 21, 29, 32 and 43% from their most respective highs. Examples: One has to look back on the month of October and scour through names that demonstrated excellent relative strength. The chart below, of ERIC and how it was presented in our 10/8 Technology Report, serves as a great illustration. It basically ended the month where it started, a solid performance by any means. On 10/18 it recorded its third straight impressive earnings report higher by 5.3%, with the prior two advancing by 8.2, 17.2% on 7/18 and 4/20 (both of those went on to fill their gaps). The stock seems to have made the successful transition from a hardware to software play, which BB attempted to do as well but is off 38% from most recent 52 week highs compared to ERIC being just 5% down from its. The stock has been on an upward trajectory for just more than 2 years now and this name is being pulled to the very round 10 figure in the near term in my opinion.
Amazing work in this piece. Truly inspirational! You gotta keep this up. Good luck next week.
On Monday I played 3 of your alerts:  JACK = $110, AVD = $600, and SPW = $700. Today I played 2 more of your alerts: ALL =  $300 and WYN = $280.  THANK YOU!
I know Doug from the Carlin days in 1999.  He's the hardest working technical trader out there and shows no bias in his analysis.  A must read in any market.
Some great setups in @chartsmarter's service tonight. Do yourself a favor and take it for a test drive. You will be glad you did.