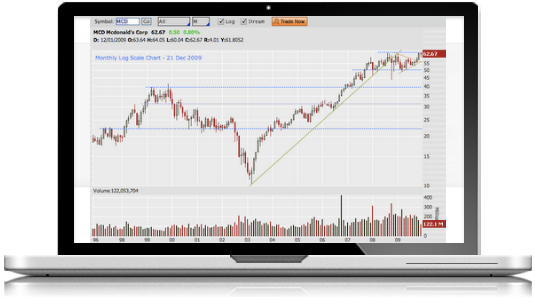 Thank you to all of my loyal readers,
I wouldn't be here today without you.
After 2 years of posting, I have decided to transition ChartSmarter
to a subscription-based model. I'd be honored if you joined me.
Please click the below button for more information. Thank you.
Markets staged extraordinary reversals, with both the Nasdaq and S&P 500 each gaining 3% off intraday lows, Friday to cap off another volatile week. The S&P 500 which touched the round 1900 number or traded below it everyday this week and put forth a respectable 1% advance when all was said and done. The Nasdaq, which like the S&P 500 recorded a bullish hammer on the weekly, gained .4%. The S&P 500 came within 4 handles of the 1867 low made on 8/24 this week and perhaps that will satisfy those who were looking for a retest. On a YTD basis the Nasdaq is inching closer to the UNCH, lower by .6% and the S&P 500 is off 5.2% in '15. All 10 major S&P 500 sectors were higher and 7 of the 10 by more than 1.5%. Volume was cooperative on what certainly felt like a capitulation day. Obviously no one knows whether the coast is now clear, but I will eagerly be looking for long opportunities over the weekend after being in cash for sometime. Energy sprinted the most higher by nearly 4% and perhaps we will look back on this Glencore situation as a possible bottom in the overall commodity group. Many salty traders I speak with are looking for a Q4 rally to be lead by some of the laggard sectors, like energy. That remains to be seen. I think the biotech debacle, may continue to weigh, but I would recommend sifting through the overall healthcare group and search for names in the medical devices that may have been unfairly punished. Browsing through the defensive food group, many are not guarded. Former leaders like HAIN and WWAV are 26 and 20% off respective 52 week highs. Both bounced of round numbers and in the neighborhood of 4% Friday. Anyone who would like a full copy of Mondays Game Plan email me at chartsmarterblog@gmail.com.
Markets were firmly higher in the premarket session and those gains wilted and benchmarks which were at one point lower, the Nasdaq by 1.3% at sessions lows, did reverse somewhat to eke out fractional gains. Heading into Friday the Nasdaq is off 1.6% for the week and the S&P 500 by .6%. Both have reversed nicely intraweek and if these gains can hold tomorrow, it was be construed positively. Of course tomorrow is the jobs report and a strong number could bring some certainty to the markets. Sure when the Fed looks at data to determine as to when to raise interest rates it looks more at inflation and wage growth, etc., but a firm showing tomorrow would make the clarity that much stronger. Now a quarter point rise is most likely baked in but it could have other benign effects for the indexes. A move by the Fed could entice potential home buyers to accelerate purchases for fear of further hikes down the road. That stimulation could lead to a more vibrant economy. And worries about negative showings on markets into rate rises are overblown, as it is the pace and frequency which has a impact. However this would be one of the first hikes into a slowdown (Brazil, Russia and Canada in recession) so stay tuned. Regarding tomorrow bulls would like to see some weakness heading into the open and a subsequent capitulation day. Some leaders are holding their own and they are the ones which will usually be the sharpest out of the gate when the market resumes its uptrend. Below is retailer LB and how it was presented in our Wednesday 9/9 Game Plan. It is a prime example of names retesting breakout points to determine if they are valid. LB did just that on Tuesday almost precisely touching the 88.53 double bottom pivot and then rebounded.
Markets continue their melancholy ways as the Nasdaq once a proud leader has become a former shell of itself. It demonstrated classic bear market behavior, beginning on highs and going out near lows for the session. The benchmark was up better than 1% early on and finished lower by .6% (the Dow and S&P 500 finished slightly higher). It is on a 6 day losing streak and is now off 14% from recent all time highs that occurred with the bearish dark cloud cover weekly candle ending 7/24 falling 2.3%. For the week it is off nearly 4% which is obviously is only 2 days old. Until recently the leaders in this market were holding up, but as we have been discussing for a couple weeks now, but that is no longer the case and it is worrisome. Keep in mind that the most violent of rallies do happen in bearish markets, but one now has to implement the strategy of selling the rips. To look at some leaders which have fallen of tough times once can look at PANW. Below is the chart how it was presented in last Thursdays Game Plan. It has now fallen 13 handles this week already, almost a mini biotech move as of late if you will. FB which was holding up well is now down 9 handles in the last 3 sessions. Although not a leader by any stretch, M is looking at an eleventh consecutive down week. It is getting harder to find tradable ideas and to be frank the best place to be in at the moment is cash. Trade, or not trade, accordingly.
Amazing work in this piece. Truly inspirational! You gotta keep this up. Good luck next week.
On Monday I played 3 of your alerts:  JACK = $110, AVD = $600, and SPW = $700. Today I played 2 more of your alerts: ALL =  $300 and WYN = $280.  THANK YOU!
I know Doug from the Carlin days in 1999.  He's the hardest working technical trader out there and shows no bias in his analysis.  A must read in any market.
Some great setups in @chartsmarter's service tonight. Do yourself a favor and take it for a test drive. You will be glad you did.