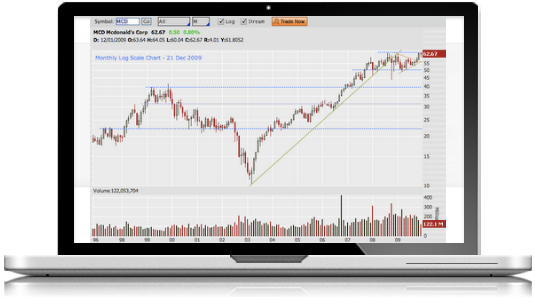 Thank you to all of my loyal readers,
I wouldn't be here today without you.
After 2 years of posting, I have decided to transition ChartSmarter
to a subscription-based model. I'd be honored if you joined me.
Please click the below button for more information. Thank you.
Markets fell for a second consecutive session Wednesday but benchmarks ended the day off session lows with the Nasdaq falling .3% and the S&P 500 by .4%. We will speak of the Nasdaq as its YTD gain of 4.8% more than doubles that of the S&P 500's 2% advance. The action on the Nasdaq's daily chart look a but suspect but a peek at the weekly looks very constructive. After the combined 5.5% move the 2 weeks ended 2/6-13 it has traded very taut and if the week closed today it would be 3 weekly CLOSES with all being within .13 of each other. Remember tight trading is interpreted as bullish and even more so after a big run. It shows a reluctance of sellers. Today selling was broad with the only sector able to eke out a gain being the defensive healthcare group. Select momentum names were on fire today with BABA and GPRO advancing 5 and 7% respectively. Notice BABA bounced almost precisely off the round 80 handle the last 2 days. Another momo name that one can keep an eye on and not much talk has been made about the AAPL/TSLA connection. But talk of the tech giant seriously eyeing a move into the car market may have been partly responsible for TSLA's decline. It now rests 31% off recent all time highs. I think one can gain clues going forward just how serious AAPL is with this car talk. The louder the chatter the more the TSLA performance will suffer perhaps.
The transports just a few months back were a leading group, but rotation within the stock market is a constant occurrence. We saw that with the utilities to the downside. On the upside software names have been on the ascent. It always pays to see which sectors and trending higher or lower, because these moves tend to persist longer than most believe. This is how we looked at GBX in our Tuesday 2/3 Game Plan. The stock has undergone a very negative trend reversal with a 2 week combined loss of 31% the weeks ending 10/3-10. Another nasty 3 week slide between the weeks ending 11/28-12/12 clipped off 36%. We profiled the stock with a sell stop below 50.75 but it never took out that trigger below the bearish rising wedge, but it is not a reason to take you eye of the ball. Further down in the post we take a current view of the situation.
Markets slipped somewhat Tuesday a day after the Nasdaq hit and closed above the 5000 mark. The tech rich index was down 1% at lunch time but managed to cut those losses almost in half by 4pm. There has been a lot of talk about the biotech group and its weakness and that sector makes up a decent chunk of the benchmark. Four of the top 14 names in the Nasdaq are GILD, AMGN, BIIB and CELG. A lot has also been made about AAPL's impact on the index being its largest component at 8%. The 4 aforementioned biotech plays make up just 4.9% of the index combined, so at roughly half that of AAPL, is may not sound like a lot, but the index has a lot hanging on its shoulders. Looking deeper into the biotech group over the weekend I noticed an abundance of names coming public in the group. Sometimes that is an indication of frothiness within a group. Since 12/18 eight companies IPO'ed and perhaps its means with all that rushing to come to the market its time for the group to pause. CELG today rebounded off lows, which intraday were below its 50 day SMA. It is lower 5 of the last 6 days and has pierced that line several times in the last 3 months and recovered. Perhaps its just a matter of time before it does some real damage.
Amazing work in this piece. Truly inspirational! You gotta keep this up. Good luck next week.
On Monday I played 3 of your alerts:  JACK = $110, AVD = $600, and SPW = $700. Today I played 2 more of your alerts: ALL =  $300 and WYN = $280.  THANK YOU!
I know Doug from the Carlin days in 1999.  He's the hardest working technical trader out there and shows no bias in his analysis.  A must read in any market.
Some great setups in @chartsmarter's service tonight. Do yourself a favor and take it for a test drive. You will be glad you did.