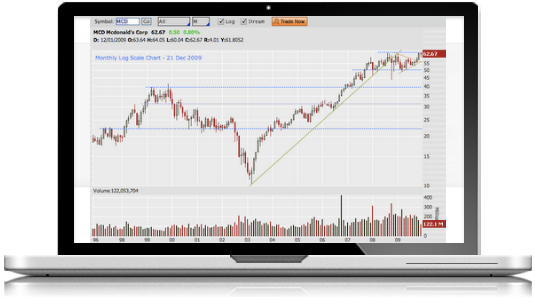 Thank you to all of my loyal readers,
I wouldn't be here today without you.
After 2 years of posting, I have decided to transition ChartSmarter
to a subscription-based model. I'd be honored if you joined me.
Please click the below button for more information. Thank you.
Markets were fell Friday to conclude with the leading Nasdaq falling disproportionately by .6%. That made it 3 straight losses for the benchmark with all 3 CLOSING at or in the lower half of the daily range. It fell .7% for the week and has been lower 6 of the last 9 and this weeks move was almost a bearish dark cloud cover candle following the previous weeks bullish engulfing candle. With that being said it still rests just 1.6% off all time highs and one gets the sense there is a real tug or war here between the bulls and bears. Is this stalling action in the Nasdaq just a resting period or is it part of a massive 15 year double top? On a YTD basis it is now higher by 7.3% compared to the S&P 500's 2.1% yearly advance. The move came courtesy of the very sturdy semiconductor group, and when leading groups begin to falter one wants to pay close attention. The SMH slumped 3.1% for the week and fell beneath its 50 day SMA in heavy volume. This is a group where plenty of consolidation has been occurring with NXPI-FSL, AVGO-BRCM and INTC-ALTR combinations announced just this year to name a few. Peeking at individual names within the group it is obvious some distribution is going on. Laggard MU disintegrated more than 18% after an earnings miss Friday and is now nearly 50% off recent 52 week highs. Leaders in the group are also getting slapped around. Below is how we profiled QRVO in our Monday 5/18 Game Plan. It is quickly approaching the 78.07 double bottom with handle trigger originally taken that very session. But its hard to step into a name falling with that type of volume, especially after this weeks bearish engulfing candle which dropped almost 6% from all time highs. Proceed with caution.
Markets gave up lukewarm early gains Thursday to CLOSE at session lows for the second straight day. The Nasdaq did find a small bounce at the round 5100 figure and for the week heading into Friday is lower by .1% after last weeks decent 1.3% advance. The S&P 500 also found support near its 2100 found figure, but did surrender its 50 day SMA. For the week it has declined .4%. Energy assumed its laggard role status, falling by 1% Thursday, losing the most of all 10 of the major S&P 500 sectors. Other sectors that were higher Thursday were the homebuilders shrugging off a weak tape and usually a good tell with that type of action. Wednesday LEN reported earnings and was up better than 4%. Thursday however the stock recorded a bearish gravestone doji although they tend to work better right at all time highs. NKE released its numbers after the close and at the time of writing was up 2%. Peer UA ignored a poor tape and rose 1% and is now honing in on a cup base pivot point of 88.25. Healthcare was pushed higher on the backs of the Supreme Court ruling today and we were lucky to be in a name that caught some tailwinds after the close. Below is how we profiled ZTS in last Wednesdays Game Plan which caught a bid from VRX and is up better than 11%.
Markets fell Wednesday with both the Nasdaq and S&P 500 finishing down almost 3/4rds of 1%. The S&P 500 closed right at its 50 day SMA and the Nasdaq is still a little more than 1% above its to keep things in context. We are heading into the summer months which can be quiet with the doldrums so it will be interesting to see how this rally plays out. With todays weakness all 10 of the major S&P 500 groups were lower, but energy persists near the top again Wednesday with just a .26% loss. The chatter of the possibility of mergers in the sector has died down substantially, which did give the group a momentary boost back in April. Consumer discretionary was the top "performing" group yesterday with a .1% loss. The overall sector is losing a bit of steam but an ETF which we are admiring is the XRT. The small cap retail dominated fund is higher by 5% YTD (double that of the S&P 500) and 17% over the last one year period and sports a dividend yield of 1%. The fund, which currently sports a 102.60 cup base pivot point, contains an interesting mix of characters with NFLX NTRI AMZN and RAD among its top ten. Below is how we highlighted DPLO, the second largest component in the XRT in our Monday 5/18 Game Plan. The IPO has been very volatile the last 2 sessions declining almost 9%.
Amazing work in this piece. Truly inspirational! You gotta keep this up. Good luck next week.
On Monday I played 3 of your alerts:  JACK = $110, AVD = $600, and SPW = $700. Today I played 2 more of your alerts: ALL =  $300 and WYN = $280.  THANK YOU!
I know Doug from the Carlin days in 1999.  He's the hardest working technical trader out there and shows no bias in his analysis.  A must read in any market.
Some great setups in @chartsmarter's service tonight. Do yourself a favor and take it for a test drive. You will be glad you did.