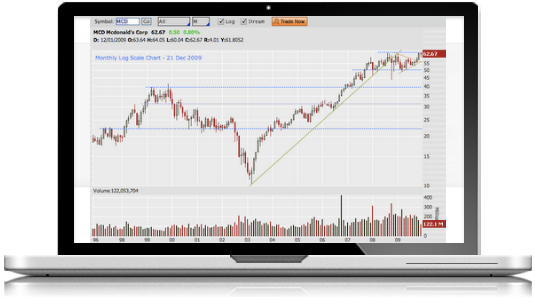 Thank you to all of my loyal readers,
I wouldn't be here today without you.
After 2 years of posting, I have decided to transition ChartSmarter
to a subscription-based model. I'd be honored if you joined me.
Please click the below button for more information. Thank you.
Group Outlook: Unless one has been living under a rock this year, he or she is very aware of the wobbly performance within the home building and auto plays. The housing market is also weighing down some of the periphery plays, and today that was seen in the action of HD. Since a bearish engulfing candle on 9/12 it has fell 14% from their recent all time highs, and Wednesday fell underneath its 200 day SMA. It brings up, the know whats in your ETF as HD happens to be the second largest component in the XHB, and many other periphery plays are nestled into the top 10, including WSM, WHR and FBHS. The fund declined an amazing 18 of 19 sessions between 9/19-10/15. A look at some of the other more traditional retail plays, the footwear play SKX looks poised for further downside as it trades 38% off most recent highs. Perhaps the addition of Kim Kardashian to its endorsement list never helped the bottom line, pun intended. Seasonality: The performance of the XRT below shows how the ETF is just two weeks from exiting the two back to back weakest months it experiences during a calendar year. The markets will often discount future prices and the holiday season is just around the corner, but benchmarks and individual stocks will typically look out further than a couple months. However the fund, like the overall markets seem to anticipate that one month in advance, as November tends to be one of the better acting months over the last 5 years. It certainly does not help when your two largest components, CWH and LB, are down 50% from their most recent 52 week highs (they both are very fractionally the 2 largest to be fair). Even the luxury names like KORS and TIF have descended 18 and 21% from their most recent highs. As always pay attention to the PRICE action of any specific names you intend to purchase. Examples: When one analyzes a group, that person should have an eagle eye on who the generals are in the space. If these select names should start to display negative action a red flag should be flown with authority. In the consumer discretionary space there are legitimate concerns for bulls with this theory. BURL is showing signs of fatigue after it was thwarted at its 50 day SMA Wednesday, and sits 10% off most recent 52 week highs. Below is the chart of a leader, and how it was presented in our Thursday 10/11 Consumer Report, who may have been wounded, but not defeated. We suggested a patience purchase near the gap fill from the 8/30 session at 139. It looks good so far but is running into fellow peer problem of BURL, as it was rejected near its 50 day line as well today. They key as we have mentioned recently is for a name to quickly reclaim it. LULU did just that recouping the line in just 5 days back in early August. Will it do so again?
Group Outlook: Last week we focused on the medical devices ETF, but today lets look at the more brisk IBB. We will go into more depth of the IBB in the next paragraph, but measuring it up against the dodgy XLV, is like the analogy of risk on/risk off, akin to the EEM:SPX ratio. One who invests in the EEM has felt the danger this year, against the comfort of the somewhat stable SPX. Below we offer a technical take of the IBB presently and even after todays surge back above its 200 day SMA it is not out of the woods. Give it credit for quickly recouping its 200 day SMA, remember it is not a crime to lose it, but you must spoon the line and recapture in a swift pace. Last Friday registered a bullish morning star pattern, with that third session in the pattern being a doji, which often sees a weakening of the prior trend. Todays volume could have been a bit more energetic, but an old trader once told me that slow trade on a comeback is to be welcomed as market participants are unwilling to believe a turnaround could be underway. That will show itself in firmer trade once the conviction solidifies. Smaller Cap Healthcare vs. More Mature: When one wants to gauge the risk appetite in healthcare, investors can compare the performance of the smaller cap IBB ETF to the more mature, defensive XLV. The top four components in the IBB are the old "four horseman" of biotech being AMGN GILD BIIB and CELG, and together they compromise 33% of the fund. They are certainly not your nimble featherweights of biotech, but they are more conservative than the top four holdings in the XLV which consist of JNJ PFE UNH and MRK. Below the chart shows how IBB has underperformed the XLV. On a YTD basis the IBB has added 8% while the XLV rose by 12%, and over the last one year period the difference becomes more clear with the IBB up 2% which the XLV has jumped 13%. Perhaps that will start to change as the IBB recorded its strongest day of 2018 rising 4.2%, and more importantly CLOSING back above its 200 day SMA. Examples: As many names within the healthcare group try to work off technical damage from last week, like every other sector, some will recede more than others. The smaller cap names often display a higher degree of volatility, and that scenario could potentially offer investors nice rewards. Below is the chart of VKTX and how it was highlighted in our 10/12 Healthcare Report. The stock now trades 36% off most recent 52 week highs, even after today 8% plus gain. There were a couple things to like about the set up as it recorded a bullish inverted hammer candle, which could also be interpreted as a bullish piercing line candle. This occurred at a rising 50 day SMA after a pullback of 11 handles, nearly 50%, just 3 weeks prior. One can consider plays like this as lottery tickets, but technically this chart is doing just what it should.
Group Outlook: We have been pounding the table on the weakness in two of the most important spaces within technology, the semiconductors and software. The former never really made much headway at all this year, and despite that the Nasdaq was able to prosper. The SMH traded within a rough range of 95-110 and the ETF now sits 16% off most recent 52 week highs (three of the top 4 components INTC NVDA AVGO are teetering on the bear market threshold of 20%). But the chart below shows the sudden drop that software dished out. The PSJ has surrendered more than 11% in the last 2 weeks alone, and it has now caught up to the SMH, down 13% from its most recent highs made just in mid September. Of course AAPL and AMZN, the two biggest names in the Nasdaq hail from neither of these 2 arenas, but their success depends a lot upon them. Performance of the Large Caps: Here we have a weekly chart of the QQQ's, and we know the old adage that markets climb a wall of worry. This index shows it has ascended a colossal blockade. If this week to CLOSE lower, it would be its first 3 week losing streak in more than 14 months. The last 2 weeks did drop by a combined 6.2%, although it did manage to find firm support at its upward sloping 200 day SMA. The weeks ending 9/21 and 10/5 did produce a doji candle and bearish engulfing candle respectively, the former which tends to warn of fatigue. Volume trends have been negative for the ETF, with little in the way of accumulation this year. To read this paragraph up to here seems so gloomy, could it be a bullish contrarian sign? My feel is that this week is critical that we see a bullish candle, as the similar two week slump the weeks ending 2/2-9 which lost 9%, the latter on huge volume like last week. The QQQ bounced almost 6% the week ending 2/16. Examples: I happen to be a very big fan of the round numbers and candlesticks. They of course come second to PRICE action alone, but they are instrumental in gathering information for a possible investment.The chart below of RST and how it was profiled in our Technology Report on 10/1, has both of the aforementioned approaches. On 9/28 it peeked above the very round 20 number ridding itself of its teenager status, and the very next day soared 7.5%. On 10/2 it recorded a bearish dark cloud cover candle and 3 days later it was back below 20. Todays move back above is significant as it is not shying away from it and today could be viewed as a break above a bull flag which has a 6 handle measured move. Bulls would love to see a weekly CLOSE above, as the last 3 were all above 20 intraweek, but none were able to finish above it.
Amazing work in this piece. Truly inspirational! You gotta keep this up. Good luck next week.
On Monday I played 3 of your alerts:  JACK = $110, AVD = $600, and SPW = $700. Today I played 2 more of your alerts: ALL =  $300 and WYN = $280.  THANK YOU!
I know Doug from the Carlin days in 1999.  He's the hardest working technical trader out there and shows no bias in his analysis.  A must read in any market.
Some great setups in @chartsmarter's service tonight. Do yourself a favor and take it for a test drive. You will be glad you did.