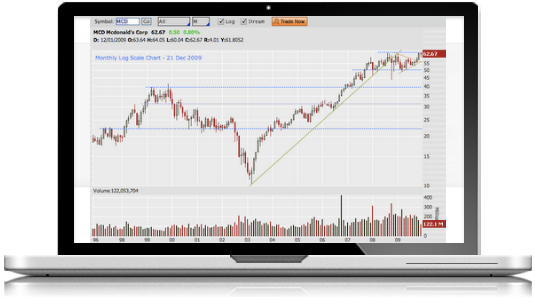 Thank you to all of my loyal readers,
I wouldn't be here today without you.
After 2 years of posting, I have decided to transition ChartSmarter
to a subscription-based model. I'd be honored if you joined me.
Please click the below button for more information. Thank you.
Markets fell to open up a new week with the S&P 500 looking like it was going to undercut its 50 day SMA losing .3% but a lukewarm rally mid afternoon kept it just above. The index never seemed comfortable with life above the 2120 handle which was a bullish ascending triangle we were watching between February and May. As with individual stocks, if an index makes little headway after a breakout it should be looked at in a negative light as we know the best breakouts will flourish and work out almost right away. The Nasdaq gave back .25% bouncing right of its 50 day SMA. Sectors that fared best today were the defensive, but leading, healthcare and consumer staple names. Energy assumed its laggard role being the worst performing group Monday. Names in the sector that reported earnings today included DO and NBL and both fell in the 4% range and both are lower by more than 50% from their recent 52 week highs. In the tech space some former leading plays in the semiconductor group have had some breathtaking falls. SIMO is looking at a potential 7th weekly loss in a row and starting the week with a 9% drop makes it very likely. It has declined almost 40% from recent all time highs made just 5 weeks ago. Of course the big talk was 800lb tech heavyweight AAPL losing its 200 day SMA, many times a stocks last line of defense. Just ask SIMO. Below is a chart we posted on the stock on July 9th. Our stop was a bit to tight, but not may were talking in a bearish light on the name at the time. It will have implications on the Nasdaq going forward.
Being a successful investor means being WRONG a lot of the time. It is not uncommon for well more than half of your trades to be losers, but the key is being able to concede defeat and cut losers quickly. It preserves not only physical capital, but sometimes more importantly mental as well. Let us take a look at two examples from our Monday 7/16 Game Plan. Below is precisely how they were written. Stocks to be considered shorting opportunities are SCI. SCI is a play on the funeral play and the stock is higher by 29% YTD and 40% over last one year period and sports a dividend yield of 1.4%. To its credit the stock has traded very tight and that was best displayed with a 5 week period between weeks ending 3/20-4/17 which all CLOSED within just .18 of each other. This week SCIhas begun to trade a bit looser and it recorded a bearish shooting star candle on 6/22 at 16 year highs and at the round 30 handle. The stock is down 3 of the last 4 weeks and this week was the first back to back lower weeks of 2015. It is approaching its 50 day SMA and lets look to short below that line at 28.65.
Markets looked like they were going to make it 4 straight sessions going out on highs, but a lunchtime slowdown sent indexes to close neat the lows for the day. Both benchmarks managed to CLOSE above their 50 day SMAs and for the week the S&P outperformed the Nasdaq higher by 1.2% to a .8% margin. On the YTD basis the Nasdaq still holds a commanding lead higher by 8.3% for 2015 to the S&P 500's 2.2% rise (the Dow is still slightly negative for the year). Earnings continued hot and heavy this week and biotechs made some positive noise with 2 heavyweights GILD and AMGN showing nice weekly gains. AMGN rose 11.3% on its best weekly volume of the year, although Fridays session did record a bearish shooting star pattern from all time highs. GILD rose 4.5% for the week and continues to trade wide and loose however. Both of those stocks comprise of more than 8% of the ETF IBB being the second and third largest holdings and looking at its chart one sees how it was stopped at the round 400 handle on 7/20 and has sold off since. BIIB has a lot to do with that move as it now stands 34% off its recent all time highs after last Fridays disappointment. The IBB on the weekly chart looks soft to me as I notice three 5% plus selloffs in above average weekly trade ending 3/27, 5/1 and 7/24. GDP news that showed the economy was weaker than expected should not have surprised many by looking at some of sectors that will expose it. The transports have woken up a bit as the IYT gained 4.1% reclaiming its 50 day SMA for the first time since late March. One name that demonstrates the fragility of the economy is durable good king WHR. With the last couple weekly gains it has dug itself out of bear market mode, but the round numbers of 160 and 180 have played a factor and we feel that will continue. Below is how we presented the name in this Wednesdays Game Plan.
Amazing work in this piece. Truly inspirational! You gotta keep this up. Good luck next week.
On Monday I played 3 of your alerts:  JACK = $110, AVD = $600, and SPW = $700. Today I played 2 more of your alerts: ALL =  $300 and WYN = $280.  THANK YOU!
I know Doug from the Carlin days in 1999.  He's the hardest working technical trader out there and shows no bias in his analysis.  A must read in any market.
Some great setups in @chartsmarter's service tonight. Do yourself a favor and take it for a test drive. You will be glad you did.