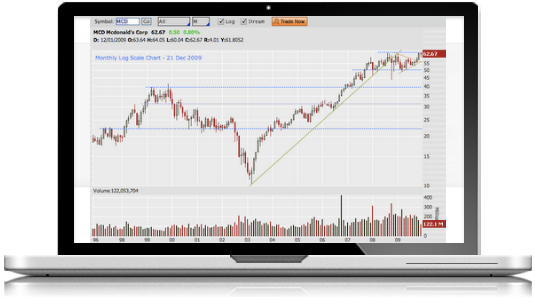 Thank you to all of my loyal readers,
I wouldn't be here today without you.
After 2 years of posting, I have decided to transition ChartSmarter
to a subscription-based model. I'd be honored if you joined me.
Please click the below button for more information. Thank you.
They say it is not where you start, but where you finish, and looking at the action Thursday and Friday for the leading Nasdaq and Russell 2000 there is not much to take away positively. The Nasdaq followed through lower to end the week after yesterdays bearish engulfing candle, thanks to a very weak software arena. It recorded bearish engulfing candles on 3/13 which led to a 6.5% plunge the week ending 3/23, and one again on 6/7 that it was able to shrug off temporarily. Which Nasdaq will show up next week? On a weekly basis it registered a dubious doji candle falling .7%. The Dow slipped 2%, the S&P 500 by 1% and the Russell 2000 was UP .1% and remains on a current 8 week winning streak. On a YTD basis the Nasdaq and Russell 2000 still maintain a sizable lead with the Nasdaq up 11.4 and the Russell 2000 by 9.8%, compared with the S&P 500 up 3% and the Dow DOWN .6%. Looking at individual sectors there was some clear bifurcation Friday with energy acting firm with the XLE higher by 2% on OPEC news. I am still skeptical on the space, until it clears 79 as it is a long term triple top. Additionally I was very quizzical at the announcement last week of XOM hiring a team of energy traders to boost profit and we could look back and say that called the top in the space. Rounding out the top were were the materials adding 1.5% and the pesky utilities and staples rose .8 and .7% respectively. Lagging was technology and financials as the XLK and XLF fell .3 and .5%. There is good and bad news for the  XLK. It is readying itself for a retest of the round 70 number which doubled as a bull flag breakout on 6/1, but it was unable to complete a bullish 3 week tight pattern. On a weekly basis the XLU was clearly the best actor as it advanced 2.4%. Next week it will be vying for its first 3 week winning streak in nearly 8 months. There has been a lot of talking about weakness in the industrials, especially since the incessant chatter about tariffs. A peek at the XLI shows a big volume weekly loss of 3.4% this week, and it was the SIXTH week of distribution alone in the last 4 1/2 months. The ETF is now in correction territory off 10% from its most recent 52 week highs, and below is a member of the space in XLI and how it was presented in our Thursday 6/21 Game Plan. The former best of breed name CLOSED decisively underneath its 200 day SMA, a line that previously provided comfort for well over a year. The stock is now 17% off most recent 52 week highs and on 6/21 it broke below a bearish head and shoulders trigger of 68 and Friday retested it nearly precisely and fell back hard. It slumped 6.9% its second largest weekly loss since the week ending 1/9/15. As the saying goes nothing good tends to happen under the 200 day SMA.
Markets endured a tough day Thursday, no two ways about it. The headlines will shout at the 8 day losing streak for the DOW, which is now honing in on yet another touch of its rising 200 day SMA. The more contact it makes the more likely it is to break in my opinion. The Nasdaq and Russell 2000 which had been demonstrating good resilience, did none of that today. The Nasdaq recorded a spinning top yesterday, which like a doji candle could signal some weakening of the recent trend, and Thursday it registered a bearish engulfing candle at all time highs. Both of the last 2 sessions were pushed back at the round 7800 as well. PRICE will always supersede all other indicators, including candlesticks but it does not mean we should ignore them. They could give us clues and Wednesday I did witness bearish gravsetone doji candles on leaders like NOW and V. All three of the major benchmarks are now lower on the week heading into Friday, most notably the Dow off by 2.5%. Looking at individual groups Thursday and at the expense of sounding like a broken record once again it was the utilities and staples that outperformed. It was not a stellar session for the sectors as the ended up .3 and .2%, but nonetheless they have now finished in the top spot of the group leaderboards 6 of the last 8 days. The XLU is higher by 1.7% heading into Friday and is looking for just its fourth back to back weekly gains in the last 7 months. It continues to trade below its 200 day SMA which is downward sloping, and until it can penetrate it to the upside it remains more of a market warning, that an actual long play to me. Keep in mind even if the market rolls over this group may outshine others on a relative basis, but on an absolute basis the returns should be limited. Lagging today was materials, industrials and energy, spaces that should be thriving in a growing economic climate. The XLE slipped 1.8% and decisively undercut its 50 day SMA. We are big fans of watching IPOs as they tend to be less followed and therefore potentially offer opportunities. Often when names begin to trade public they act in a volatile manner as they attempt to carve out legitimate bases. This could be due to illiquidity among other things. When one can identify a name that shows somewhat taut trading, a hallmark bullish trait for any stock, one can be onto something. This is exactly what the chart below did, of ZS and how it appeared in our Thursday 6/14 Game Plan. It formed a nice long cup base that was taken out in active volume, but a bearish shooting star was recorded on 6/11 followed by an engulfing candle. It later went onto to cut into that star and has since faltered. It is lower everyday this week and by more than 14%. A gap fill from the 6/6 session would be a good risk/reward to cover and go long.
Markets continue to climb the proverbial "wall of worry", or at least we hear pervasive negative headlines from the media all the time. Bulls are getting just what they want as the Nasdaq and Russell 2000 continue to shine. The Nasdaq and Russell 2000 added .7 and .8%, while the Dow and S&P 500 lagged. The Dow fell marginally, and its relative weakness to its peers is a good thing. The names within tend to outdo riskier plays late in a bull market as investors clamor to defensive plays, suggesting that the "most hated" bull market in history still has legs. The Nasdaq has to be given credit for acting well even in the face of "old tech" ORCL's debacle down more than 7% today, and now resides in bear market mode 20% off most recent 52 week highs. It certainly does not have the clout it used to, years back it would have a more profound effect. The market is also holding up despite FDX down 5% this week. Give credit where its due. Looking at individual sectors Wednesday there was a better mix than usual at the top of the leaderboard with cyclicals and energy higher by .5% and .4% and technology by .2%. The utilities and staples did manage to eke out very small gains and lagging today were the financials and materials. The lack of vigor in the financials has given the utilities newfound strength. The XLY continues to gather momentum above its recent breakout through a 109.44 cup base trigger on 6/7. Technology via the XLK continues to trade very taut and the 3 week tight pattern we spoke about recently is looking more likely. This occurring near all time highs makes this set up even more bullish. The bears inability to mount pressure on the group, while the bulls can rest as PRICE takes a breather to regain stamina for the potential next leg higher, has to be considered a big positive. When one speaks of a strong economy it does not necessarily translate into a firm stock market. The two are often disconnected and many tend not to believe that. Below is a good example of that with the chart of WHR and how it was presented in our Tuesday 5/29 Game Plan. The stock is now on a 4 session losing streak and now down by a whopping 27% off its most recent 52 week highs. This is a household name which slumped more than 7.1% the week ending 5/25 which also recorded a bearish engulfing candle in gigantic trade. It has declined by nearly another 4% this week heading into Thursday and it had issues with the very round 200 figure last June and July which is where the downtrend began to pick up some steam, pun intended.
Amazing work in this piece. Truly inspirational! You gotta keep this up. Good luck next week.
On Monday I played 3 of your alerts:  JACK = $110, AVD = $600, and SPW = $700. Today I played 2 more of your alerts: ALL =  $300 and WYN = $280.  THANK YOU!
I know Doug from the Carlin days in 1999.  He's the hardest working technical trader out there and shows no bias in his analysis.  A must read in any market.
Some great setups in @chartsmarter's service tonight. Do yourself a favor and take it for a test drive. You will be glad you did.