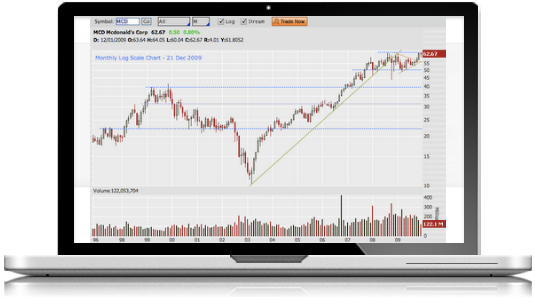 Thank you to all of my loyal readers,
I wouldn't be here today without you.
After 2 years of posting, I have decided to transition ChartSmarter
to a subscription-based model. I'd be honored if you joined me.
Please click the below button for more information. Thank you.
Hard to say the markets responded to the Feds dovish stance on raising rates as it higher going into the release at 2pm. Benchmarks did finish the session nicely higher, tacking on further gains with the Dow alone putting on an additional 100 points, as the Nasdaq did manage to recapture its 50 day SMA it lost Tuesday and managed to basically eliminate its weekly loss going into Thursday. It gained 2.1%. The S&P 500 recaptured the big round 2000 handle and jumped 2%. It is now positive by .5% on the week. Volume was not as energetic as bulls would have liked. Indexes ignored a weak earnings release from a normally very important transport, FDX. The stock slumped almost 4% undercutting its 50 day SMA in the process. Perhaps investors shrugged it off as a one off event as the stock rose 3.3 and 6.2% on 9/17 and 6/18. The holiday season obviously is not factored in this report and market participants were looking for a solid report next time around after gas prices have surely put capital into the consumers pocket to spend. For the second consecutive day energy and materials were the first and second best performers as risk back on is back in play at least for the moment. Has the Christmas rally just begun? Bulls have to recognize that within bearish environments will be some of the strongest rip facing rallies. Is this one of them? Time will tell.
Each week at ChartSmarter we like to bring to a little insight into what we do on a daily basis. We have been at it for more than 4 years and we love doing it. Each night we detail 8 to 10 of our favorite ideas, both long and short, for the next days session. We do NOT have a chat room, nor are we active "tweeters". We like our business growing by word of mouth. Here are a few examples of ideas we recently examined in our Daily Game Plans, exactly how they were written. For those who would like to see a full copy of our Wednesday Game Plan, email me at chartsmarterblog@gmail.com.
Markets recorded one of the more topsy turvy days in some time as benchmarks turned early losses into very respectable gains, then back to losses to end the session on a sour note. Remember most traders believe its not how you start but how you finish. For the fifth consecutive session the Nasdaq concluded the day well into the lower half of the daily range, a negative sign. For the S&P 500 it was the same and the round 2000 handle has become somewhat problematic to close above all of a sudden. The S&P 500 closed further underneath its 50 day SMA ending the day lower by .8% and is now down a quick 1.5% for the week. The Nasdaq lost 1.2% and is lower by 2% for the week, looking at a possible 3rd consecutive weekly drop. It was interesting that the momentum names never really entered into positive territory Tuesday with names like FB GOOG NFLX TSLA AMZN all lower. Perhaps the rally should have been suspect with the lagging energy and material groups leading the way. The very volatile nature of how individual names are behaving are indicative of toppy action, not bottoming. Traditionally instruments will make bottoms in a round smooth fashion and tops just the opposite. This market however is continuing to do what is does best though and that is confound the most. Im keeping my powder dry.
Amazing work in this piece. Truly inspirational! You gotta keep this up. Good luck next week.
On Monday I played 3 of your alerts:  JACK = $110, AVD = $600, and SPW = $700. Today I played 2 more of your alerts: ALL =  $300 and WYN = $280.  THANK YOU!
I know Doug from the Carlin days in 1999.  He's the hardest working technical trader out there and shows no bias in his analysis.  A must read in any market.
Some great setups in @chartsmarter's service tonight. Do yourself a favor and take it for a test drive. You will be glad you did.