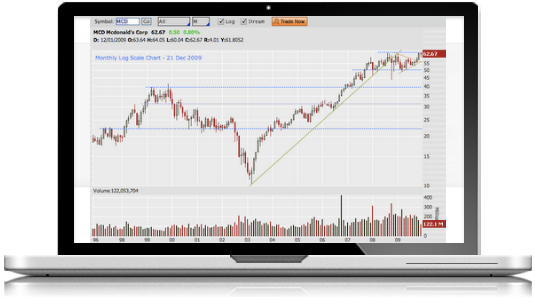 Thank you to all of my loyal readers,
I wouldn't be here today without you.
After 2 years of posting, I have decided to transition ChartSmarter
to a subscription-based model. I'd be honored if you joined me.
Please click the below button for more information. Thank you.
Markets ended up a topsy turvy holiday shortened week in a strong fashion as the major benchmarks all went out on their highs, even as the government shutdown went unresolved as of this writing. The Russell 2000 was the star of the show as it gained 1.3% finishing just shy of the round 1600 number. For the week it lagged however rising by just .4%. The Dow, S&P 500 and Nasdaq all advanced in the 1% neighborhood for the week. I still feel that the bearish candles from Tuesday will have meaning in some way shortly, but that is just conjecture. The weekly candles have more importance than daily ones and all three of the aforementioned indexes have something for both the bulls and bears. Each one of them could be viewed as recording bullish hammers or bearish hanging men. We always stress PRICE action itself it much more meaningful than anything candles, and a great example would be with the DOW that registered consecutive weekly doji candles the weeks ending 12/22-29, and still proceeded higher the last 3 weeks by more than 5%. Looking at individual sectors Friday it was the staples that came away the winner as it was the only major S&P sector to advance more than 1% with the XLP up 1.1%. It cleared a bull flag trigger of 57.50 on Wednesday and todays follow through was very impressive. The ETF now has a measured move to 63. Discretionary was the second best actor Friday with the XLY adding .9% and has gained 10 of the last 11 weeks with very firm volume trends, as the last distribution week ending 6/9/17, more than 7 months ago. The utilities continue to soften and they were the laggard today with the XLU off .3% and CLOSING one penny below the very round 50 number. On a weekly basis there was bifurcated action with 6 major sectors up and 3 down. The best behaved were the staples as the XLP rose 2.4%, with the runner up being healthcare as the XLV rose 1.9%. Energy was the worst actor as the XLE lost 1.3%, but it could be forgiven as the four weeks before that all advanced and added more than 13% over the time frame. Look for a resumption of the uptrend to continue shortly. Retail names have been acting impressively even in the midst of a crude recovery. It is an unusual correlation, but remember PRICE alone supersedes all other indicators. The XRT is narrowing in on a huge WEEKLY double bottom breakout trigger of 48.36 that began the week ending 4/3/15, and its pivot was created the week ending 12/9/16. Consumers have been feeling jolly now for sometime and their spending habits are showing. Best in breed names like VFC RL and BBY are all up more than 8% thus far in '18. WMT is about to record its third weekly CLOSE above the very round par figure as well. Below is a name that has been taken private and went public again, MIK, and how it appeared in our Wednesday 12/13/17 Game Plan. It blasted above a bull flag trigger of 22.30 on 12/19 and has nearly achieved it measured move to 27. Of course the 27 price target it just a guideline and not science, and we think this can continue higher as it builds the right side of a long cup base that began the week ending 6/10/16 with a 31.47 trigger.
Markets were somewhat bifurcated Thursday with pretty tight trading. The Nasdaq was lower fractionally and its intraday range was less than 40 handles. It has gained 9 of 12 sessions thus far in '18 and one of the down days on 1/10 recorded a bullish hammer. Heading into Friday it has gained .5% and looking for a third consecutive CLOSE at the top of the weekly range. The S&P 500 lost .2% and registered a spinning top candle, which could potentially indicate a tiring of the prevailing trend. For the week headed into Friday it is up .4%. The Dow is acting the best so far up .8% this week thus far. Subgroups that outperformed Thursday and still perhaps foreshadowing even more economic strength were the paper and transport names. An attractive name not mentioned frequently is UFS that is trying to free itself from the grips of the very round 50 number. It has been downgraded a couple times in recent months by RBC and Citigroup, but price is shrugging it off. Technically it could provide a bullish three week tight pattern tomorrow as the prior two weeks CLOSED within just .08 of each other. Looking at individual groups it was technology that led for a second straight session, but the .2% gain in the XLK was much more muted that Wednesdays advance. Weakness overall was broad with the all of the other major S&P sectors finishing in the red. The utilities lagged proving once again that trends in motion are more likely to persist than change. The XLU fell .6% and the ETF is now 12% off most recent 52 week highs and the rotation out of the space has been breathtaking in both price and volume. Since the first of December '17 it has gained ground just 11 times, and not one of the gainers has rose more than .9%, whereas 7 of the down days have declined 1% or more. It is trying its best to find a floor at the very round 50 number. The XLE lost .8% and we continue to monitor for any add on points. If it keeps trading sideways a bull flag could form, and a break above their could catapult it another 12 handles to the very round 90 number. Any hopes of the Nasdaq leading again in 2018 will obviously depend heavily on the performance of the semiconductors. The group was somewhat soft recently, but has been making amends for itself and most likely gave the sector time to catch its breath. The SMH did advance through a cup with handle trigger Wednesday and showed some follow through today, a good sign as we know the best breakouts tend to work out right away. Even INTC seems to be digesting its blockbuster news from 1/3-4 sessions which lost more than a combined 5% (notice how it CLOSED well off session lows both of those aforementioned days). Below is the chart of XLNX and how it appeared in our Tuesday 1/16 Game Plan. It is now pushing above a bull flag trigger which also coincided with a cup base breakout, a "cluster of evidence" which tends to be more success prone. It has been the subject of takeover talks, but one should never invest based on that strategy alone.
Markets roared higher Wednesday more than recouping Tuesdays big reversal and then some. Keep in mind this type of wild, volatile trade is often indicative of topping action, as opposed to nice slow, tight trade that one tends to see as a bottom rounds. Let me be clear I am not making a prediction of a big down move, but we all know anything can happen. This can keep going too. The benchmarks, like individual names, registered some nasty candles Tuesday and they often have meaning, but at the same time one session does not kill a trend. If we end up seeing some negative weekly or monthly candles in a couple weeks that could be much more alarming. The engulfing candle Tuesday on the IYT was concerning as it occurred at all time highs and has been one of the more durable areas. Becoming less disturbing is the action in the semis which seem to be reestablishing themselves as the SMH recently looking wobbly, broke today above a good looking cup with handle trigger of 104.06 on firm trade gaining almost 3%. Looking at individual sectors it was refreshing for bulls to see technology back in the top spot as the XLK rose 1.5%, its best jump since 10/27/17. Perhaps less focused on because of the defensive nature, and less volatile is the move in the staples this week so far. The XLP has risen 1.6% and this could be the start of a very healthy move for the sector. Keep in mind the last 6 weeks all CLOSED very taut all within just .34 of each other. This type of tight trade can lead to explosive moves so this space is definitely one to keep an eye on this quarter and beyond, IF the breakout sticks. There were no real laggards as todays rally was broad in its nature, but the materials, industrials and cyclicals "only" added .5% Wednesday. Energy, the most robust space added another .9% via the XLE and its move has been just relentless. Maybe it will not add a handle on this long cup base we have been talking about almost everyday and just blast through the 78.55 trigger. It is rare but some former best of breed names do come back from the dead. Today we will look at a name from the healthcare group that after slumping underneath the very round par number the week ending 4/29/16, dropping 13.5% in elevated trade, it fell 34 of 60 weeks to the week ending 6/16/17. The charts complexion has become much nicer after the very next week ending 6/23/17 which rose 10% on more than double average weekly volume. It has found support at its now rising 200 day SMA several times since last November. The last 4 months have been digesting a strong 3 week winning streak that rose 17.4% the weeks ending between 8/25-9/8/17, including a 13.5% jump the week ending 9/1 scoring its best weekly advance in more than 5 years. It is higher by 3.4% this week already heading into Thursday and that is AFTER the last 2 gained a combined 10%. The stock is now above the round 80 number and gradually gravitating to a cup base trigger of 86.37 which would be an add on entry.
Amazing work in this piece. Truly inspirational! You gotta keep this up. Good luck next week.
On Monday I played 3 of your alerts:  JACK = $110, AVD = $600, and SPW = $700. Today I played 2 more of your alerts: ALL =  $300 and WYN = $280.  THANK YOU!
I know Doug from the Carlin days in 1999.  He's the hardest working technical trader out there and shows no bias in his analysis.  A must read in any market.
Some great setups in @chartsmarter's service tonight. Do yourself a favor and take it for a test drive. You will be glad you did.