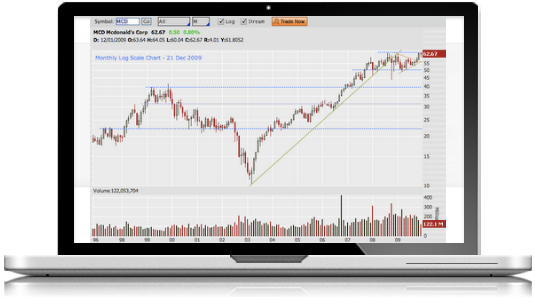 Thank you to all of my loyal readers,
I wouldn't be here today without you.
After 2 years of posting, I have decided to transition ChartSmarter
to a subscription-based model. I'd be honored if you joined me.
Please click the below button for more information. Thank you.
Group Outlook: The financial group somewhat stabilized this week as the XLF rose .9%, the fourth best weekly showing of of the 11 major S&P sectors (the three best actors by far were very defensive in nature with the XLP, XLRE and XLU all advancing 4.4, 3.3 and 3.1% respectively as the chart below states). Both the bulls and bears can take something away from its as the bulls will point to the inability to force the ETF lower after the prior week slumped 5.6% on huge volume. The bears would acknowledge it was a very lackluster response. A bevy of earnings came forth recently and the first few were praised as JPM and BAC reported but they were unable to CLOSE firm after a nice early response with the losses coming in at 1.1 and 1.9%. On 10/16 however MS and GS had those initial gains stick and finished sturdy up 5.7 and 3% respectively. The XLF is now 12% off most recent 52 week highs, and my feeling last week is the same which is tread carefully of the space until the ETF can clear 30. Of course that is more than 10% away so patience should be the name of the game and trading smaller than normal size. Interest Rates Not Giving Banks a Boost? The big question that must be on investors minds who focus on the finnies is why they can not rally when it seems like everyone knows interest rate rises are almost a certainty? The Fed declared that this week, in spite of Trump declaring his unhappiness with it. Of course the Fed can do that directly as they have stated that is their motive going forward, but it will have indirect forces behind it as well. Many believe the markets themselves dictate interest rate movements, and the TNX broke above a cup with handle trigger near 3.10 on a huge day on 10/3, and came close to retesting it last week and held firm. The greenback seems like it wants to keep climbing upward and that should lead to higher interest rates too, as capital flows to where it is treated best. Most likely that will force down emerging markets as well, although the chart below shows a bit of positive divergence as RSI makes higher lows with PRICE not cooperating until this past week. Examples: The asset manager plays seem to be under pressure, and when you have leaders like AB that sports a dividend yield of 9%, that should make anyone nervous. VALU is also a general in the subsector, but trades in an extremely illiquid manner, but give it credit for trading near a 25.65 cup base trigger in a pattern that began way back in December of 2016. Below is the chart of peer TROW and how it was presented in our Financial Report on 10/10. It is finding support at the very round 100 number the last 2 weeks, but is that comfort transitory? It now trades in bear market mode down 21% from most recent 52 week highs. It has dropped in value 13 of the last 19 weeks, and 3 of the advancing weeks rose less than 1%. TROW is now back to the February lows and a break underneath 100 would be a rounded top pattern breakdown with a measured move to 73.
Group Outlook: The industrial group is large and diverse, and the subsectors within carry a wide swath on names that shed light on a full range of the economy. The XLI is near correction mode down 9% from most recent 52 week highs and it had issues with the round 80 number not just recently, but dating back to January of this year. In fact it registered just 3 CLOSES above the figure on 1/12, 1/26 and 1/29. The ETF was approaching an 81.06 cup base pivot in a formation that dated back to the beginning of the year, but it was never taken out. Below is the present look at the chart for the XLI. Like we mentioned earlier, stocks included in the industrials are manifold, and one can look at worst of breed names like a FRTA. It probably never should have come public, but did so at a time when an infrastructure bill was talked about incessantly. It now trades 59% off most recent 52 week highs. Former leader CTAS which services over one MILLION businesses in the USA and can give a lot of light on how they are doing is down 17% from recent highs and is looking at a potential 6 week losing streak. To give some perspective prior to this streak it had not recorded more than a 3 week losing streak in the last 2 years. Transport Look: It was not long ago that everyone was excited about the transport breakout. And quite frankly they should have been. But one must trade the market they have an not the one they want. It is a very important group and has a genuine feel for the true health of the overall economy. Below is the chart of the IYT and shows a good looking WEEKLY cup base breakout above a 206.83 trigger in a pattern that was 8 months long. It was even better than it seemed as it thrust above a 3 week tight pattern as the 3 weeks ending between 8/24-9/17 all CLOSED within just of 1.12 each other. The ETF is now looking at a potential 5 week losing streak as this week is lower by almost 1% heading into Friday, unable to recapture any of the prior weeks big loss of 6.4%. It is a good example to be wary of any breakouts that fall apart so rapidly, as we know the best one tend to work out right away. Examples: The building materials and fixtures space of the industrial group has been under assault for some time. Many former best of breed names including OC, VMC, EXP and AOS are all lower by between 30-50% off their own most recent 52 week highs. Below is the chart of SUM and how it was presented in our Industrial Report from 9/24. The last 3 weeks for the stock has cratered nearly 20%, and this week headed into Friday has declined 11%. It nows sits 59% off most recent 52 week highs and since the beginning of September it has gained ground just 11 times, and 9 of those gainers have risen less than 1%. There is nothing to do here as the measured move has been achieved and then some, but shows the power of momentum in an up or downtrend.
Group Outlook: Unless one has been living under a rock this year, he or she is very aware of the wobbly performance within the home building and auto plays. The housing market is also weighing down some of the periphery plays, and today that was seen in the action of HD. Since a bearish engulfing candle on 9/12 it has fell 14% from their recent all time highs, and Wednesday fell underneath its 200 day SMA. It brings up, the know whats in your ETF as HD happens to be the second largest component in the XHB, and many other periphery plays are nestled into the top 10, including WSM, WHR and FBHS. The fund declined an amazing 18 of 19 sessions between 9/19-10/15. A look at some of the other more traditional retail plays, the footwear play SKX looks poised for further downside as it trades 38% off most recent highs. Perhaps the addition of Kim Kardashian to its endorsement list never helped the bottom line, pun intended. Seasonality: The performance of the XRT below shows how the ETF is just two weeks from exiting the two back to back weakest months it experiences during a calendar year. The markets will often discount future prices and the holiday season is just around the corner, but benchmarks and individual stocks will typically look out further than a couple months. However the fund, like the overall markets seem to anticipate that one month in advance, as November tends to be one of the better acting months over the last 5 years. It certainly does not help when your two largest components, CWH and LB, are down 50% from their most recent 52 week highs (they both are very fractionally the 2 largest to be fair). Even the luxury names like KORS and TIF have descended 18 and 21% from their most recent highs. As always pay attention to the PRICE action of any specific names you intend to purchase. Examples: When one analyzes a group, that person should have an eagle eye on who the generals are in the space. If these select names should start to display negative action a red flag should be flown with authority. In the consumer discretionary space there are legitimate concerns for bulls with this theory. BURL is showing signs of fatigue after it was thwarted at its 50 day SMA Wednesday, and sits 10% off most recent 52 week highs. Below is the chart of a leader, and how it was presented in our Thursday 10/11 Consumer Report, who may have been wounded, but not defeated. We suggested a patience purchase near the gap fill from the 8/30 session at 139. It looks good so far but is running into fellow peer problem of BURL, as it was rejected near its 50 day line as well today. They key as we have mentioned recently is for a name to quickly reclaim it. LULU did just that recouping the line in just 5 days back in early August. Will it do so again?
Amazing work in this piece. Truly inspirational! You gotta keep this up. Good luck next week.
On Monday I played 3 of your alerts:  JACK = $110, AVD = $600, and SPW = $700. Today I played 2 more of your alerts: ALL =  $300 and WYN = $280.  THANK YOU!
I know Doug from the Carlin days in 1999.  He's the hardest working technical trader out there and shows no bias in his analysis.  A must read in any market.
Some great setups in @chartsmarter's service tonight. Do yourself a favor and take it for a test drive. You will be glad you did.