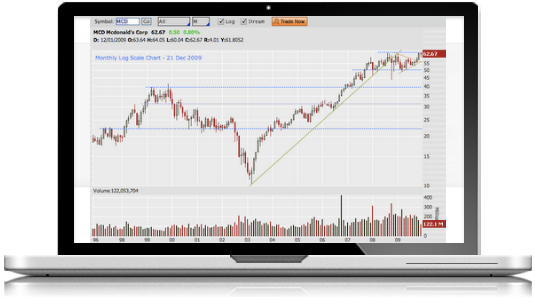 Thank you to all of my loyal readers,
I wouldn't be here today without you.
After 2 years of posting, I have decided to transition ChartSmarter
to a subscription-based model. I'd be honored if you joined me.
Please click the below button for more information. Thank you.
Markets made it six consecutive gains for the Nasdaq and S&P 500 and the Nasdaq outperformed Thursday gaining .7% compared to the S&P 500's rise of .4% and the Russell 2000 eked out a fractional move higher. On the Nasdaq the last 6 sessions were accompanied by lighter volume each day but it still trades at all time highs and is looking to resume its leadership as it is jumped 2% for the week headed into Friday and the S&P 500 has added 1.4% (it is now traded above last weeks questionable spinning top candle, but it did bounce almost precisely off the very round 6000 candle). The benchmarks have dealt with plenty of issues this week as it climbs the wall of worry and one has to be impressed with its action in the face of the England attack and the Moodys downgrade on Chinese debt. Displaying the evidence that things in motion tend to stay in motion in whatever direction they are traveling the energy names were the laggards with the XLE slumping 1.8% and now lower by 2.3% for the week thus far. Below is the chart of former best of breed equipment play SLB and how it was profiled in our Tuesday 5/23 Game Plan. It has now declined 12 of the last 17 weeks and is lower by 3.3% this week so far and sits in bear market mode 21% off most recent 52 week highs. Utilities were the second best performer and the XLU hit an all time high breaking above a long 53.12 cup base trigger that began the week ending 7/8/16 and we know the longer the base the greater the potential for success. One who sees the glass half empty would argue that leadership from that sector is suspect which the optimist will side with the thought that the breadth of the ongoing rally is widening.
Markets scored a lukewarm session Wednesday with the Nasdaq higher by .4% and the S&P 500 by .25%. The S&P 500 did manage to eke out a fifth consecutive winning session. One has to admire its strength but to be balanced one has to be concerned with the churning action here at all time highs near that round figure. Bulls want to witness a decisive move above and it has stalled here a few times since February. There was not much new to report among sector performance as energy lagged badly with the XLE lower by .5% (the XLE is lower 15 of the last 23 weeks and by .5% heading into Thursday) and the utilities and staples groups both in the top three. Some earnings concerns came from the retail group which was not all that surprising until you see if came from three leaders. TIF and LOW were off by 8.7 and 3% respectively after ill received earnings reactions and ULTA lost 3.5% and undercut its 50 day SMA in active trade. Notice how ULTA met difficulty at the very round 300 number as it traded above intraday on 5/9 and 5/11 but was unable to CLOSE above and it is now down 4.6% for the week so far. Troubling with LOW is that is has fallen below its weekly cup base trigger of 83.75 so quickly and was unable to head north as we know the best breakouts tend to work out right away. Below is another example of waiting for PRICE confirmation. In yesterdays Game Plan we highlighted MNTA and today is NBIX which was also setting up in a good looking flag formation. Below is the chart of a peer in their healthcare group NBIX and how it was profiled in our Thursday 5/18 Game Plan. "Looking left" one saw how crucial the 55 level was, but the stock did not emerge from the flag pivot and the stock has now retreated more than 7% this week so far.
Markets once again traded close to the UNCH mark as all eyes are on the S&P 500 to see if it can penetrate the round 2400 number. Other noteworthy watchings were the Russell 2000 gaining .3% and more importantly climbing back above its 50 day SMA. Both of the two previously mentioned benchmarks and the Nasdaq have all put in four session winning streaks and the S&P 500 did fill in the gap to the upside from 5/16, so that is one more obstacle to overcome. But if it can do so the move can be powerful. The financial sector was the clear winner Wednesday with the XLF higher by .8% and the runner ups were healthcare and the utilities. We normally like to add in our first paragraph plays that have played out. Today we will give a different lesson to a healthcare name we looked at in our Monday 5/22 Game Plan. Below is MNTA and it is a good example of why one should await PRICE confirmation instead of attempting to anticipate it. A good looking bull flag formation emerged above both its upward sloping 50 and 200 day SMAs but anyone who tried to be cute and front run the idea was hurt as it lost nearly 5% on Tuesday. Within technology the semiconductors took a well deserved rest but some internet names picked up the slack. Names like ZG are having a nice run with the week ending 5/5 blasting through the round 40 number on a weekly basis that was holding it back dating back to November '14. Interesting to see some bifurcation within the group with some travel names that looking back would have made for some fruitful pairs. EXPE is higher by 26% YTD while TRIP has fallen 12%.
Amazing work in this piece. Truly inspirational! You gotta keep this up. Good luck next week.
On Monday I played 3 of your alerts:  JACK = $110, AVD = $600, and SPW = $700. Today I played 2 more of your alerts: ALL =  $300 and WYN = $280.  THANK YOU!
I know Doug from the Carlin days in 1999.  He's the hardest working technical trader out there and shows no bias in his analysis.  A must read in any market.
Some great setups in @chartsmarter's service tonight. Do yourself a favor and take it for a test drive. You will be glad you did.