Markets started Friday in the green and remained so all day but finished off their highs. A couple of axioms come to mind regarding these markets. One, "markets can remain irrational, longer than you can remain solvent" (the trend is your friend), and two "never sell a dull market." Ever since the S&P 500 took out the big round psychological 1400 handle 8/7, there were basically two big days (9/6 2% move, 9/13 1.6% move). They account for the majority of the roughly 4.5% move we have seen since 8/7. We managed some additional breakouts Friday, which are the mothers milk to an ongoing rally. They came from UNP taking out a 127.01 flat base trigger, MSCC a 21.03 double bottom with handle trigger, and AMP a 58.78 cup base trigger. ZMH had volume confirmation Friday to its 65.66 double bottom breakout Thursday (congrats to @centrifugal who has been all over it). Additionally we saw some real defensive names undergo some ugly trend changes this week. Stocks like PEP CL HSY DPS lost their somewhat smooth 10 week MA uptrend lines. Energy continues its ascension up the sector rankings. XLE has remained strong and is overbought so a pullback seems prudent, but FXE had a banner week, helping energy names retaking its 40 week MA for the first time in about a year. Speaking of commodities, countries rich in resources may benefit. I am not for playing laggards but Brazil, which remains negative YTD, is one worth watching as it has potentially rounded out the bottom of a long pattern , and looks ready to test its 40 week MA to the upside. Put in a buy stop above the 40 week at 58.15.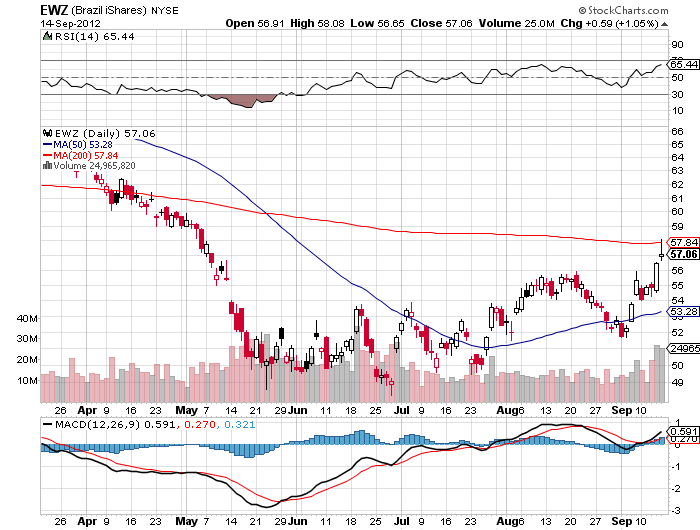 Stocks that can be bought as they take out the following specific triggers on firm trade are cup with handles LTD 50.85, M 40.90, INXN 20.37. Flat base triggers are HLX 21.19, double bottom is SI 105.50, CA 27.42. GPS 36.70 in a square box pattern, and CTXS 81.88 in a double bottom with handle pattern. Cup bases are AFL 50.43, SAP 72.62.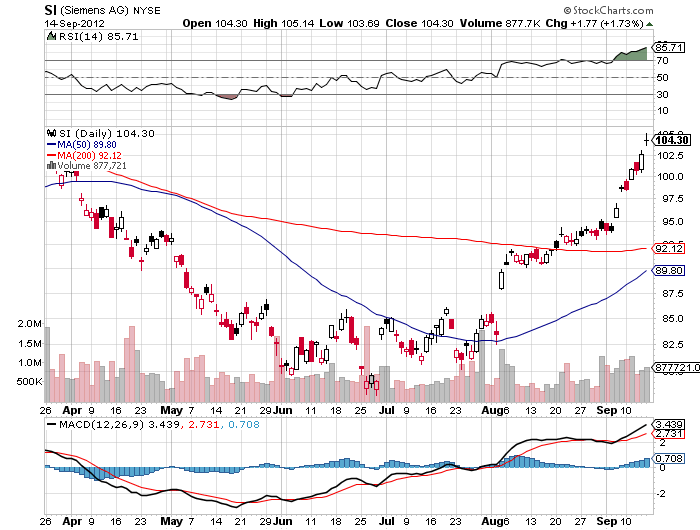 Stocks that can be bought as they retest prior triggers and hold are NWS ALGN PKG. NWS took out a 24.30 5 week tight trigger back on 9/6. Volume confirmation came Friday. The media group continues to produce top performing stocks like DIS MHP SNI. ALGN took out a 36.20 flat base trigger 9/6 as well, and it hails from the dental sector and has in it XRAY, which is in a battle of its own with its 40 week MA. PKG took out a 3 week tight trigger of 32.73 on 9/6, and has been to me a decent tell that on some small scale the economy is picking up some steam. CCK in the group is acting well, and dealing with its handle in its cup base.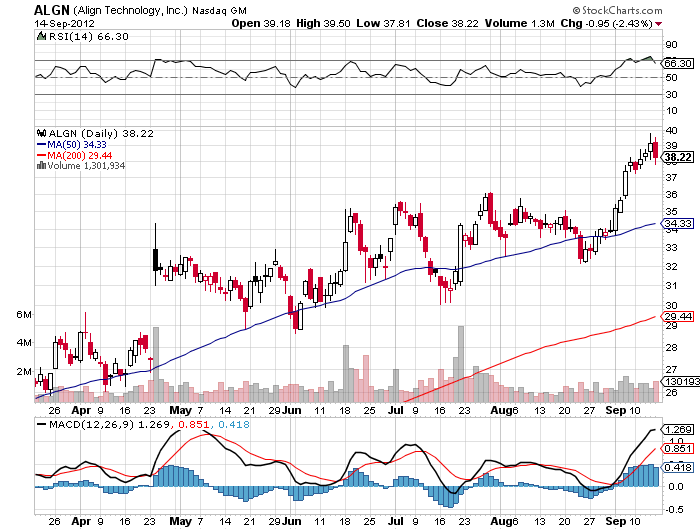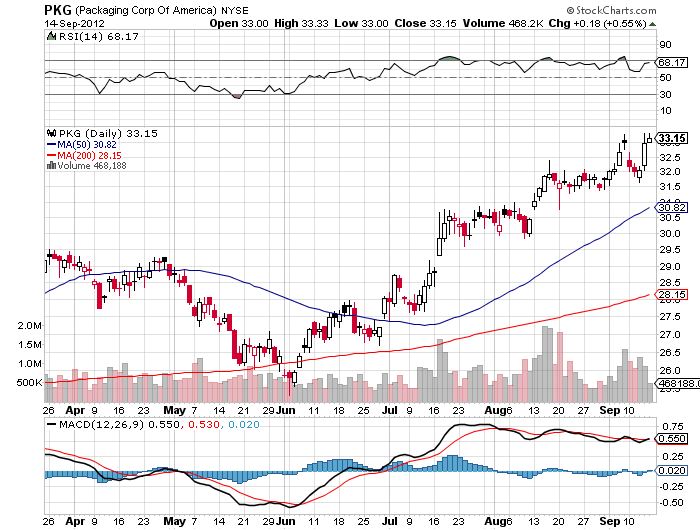 Stocks that can be bought as they take out their 40 week MAs and their buy stop spots are HP 52.25, QLIK 26, VCLK 17.85, EXPD 41, COL 54.25. Stocks that took out their 40 week MAs Friday were APD BBG OXY APC WYNN BHP GRMN NDAQ NYX.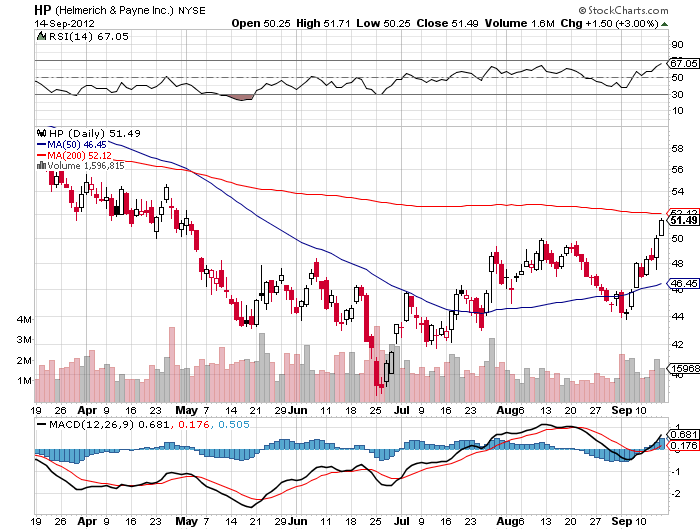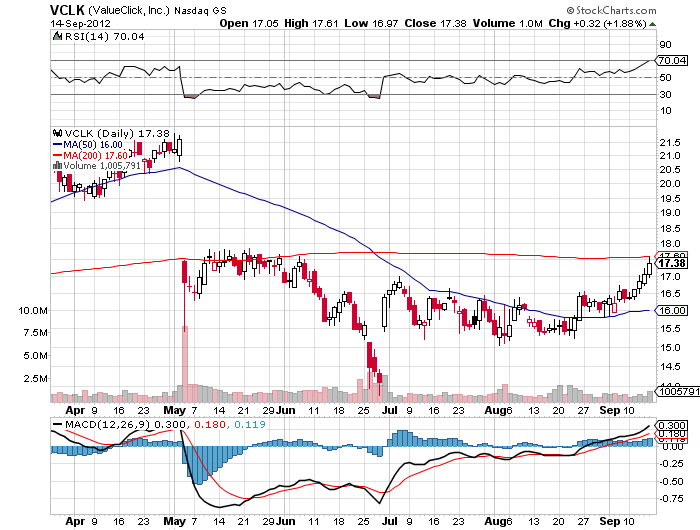 Stocks that can be bought as they retake their 10 week MAs and their buy stop spots are FB 23.40, VOD 29.15, SEM 11.10, ROST 68.30. ADSK retook its 10 week MA Friday.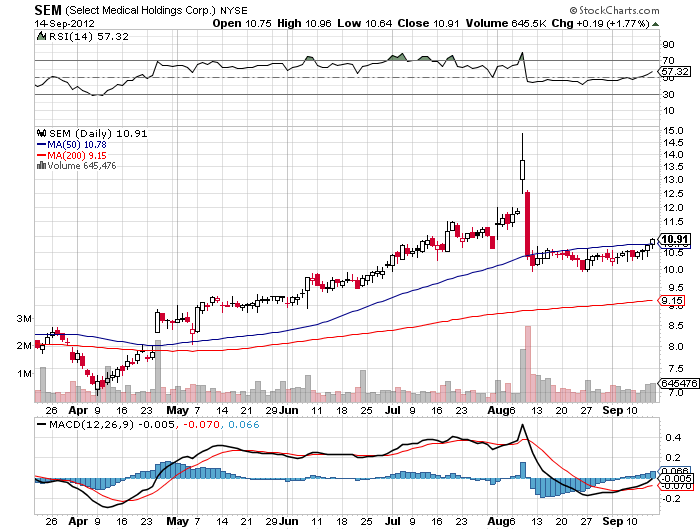 Stocks that can be bought at 10 week support are VRSN 46, STZ 30.30, EFX 47, PNR 42.05. Stocks that met 10 week support Friday were DPZ BCE.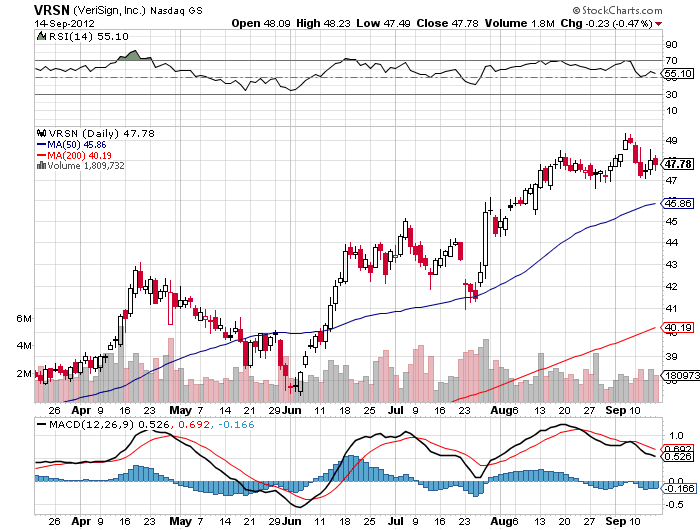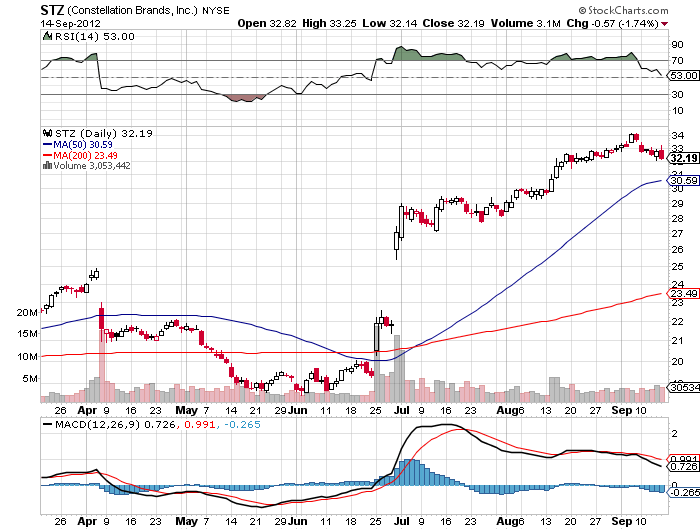 Stocks that can be bought at 40 week support are ACM 20, PCAR 41.10, ETN 45.75. SPR MCK found 40 week support Friday.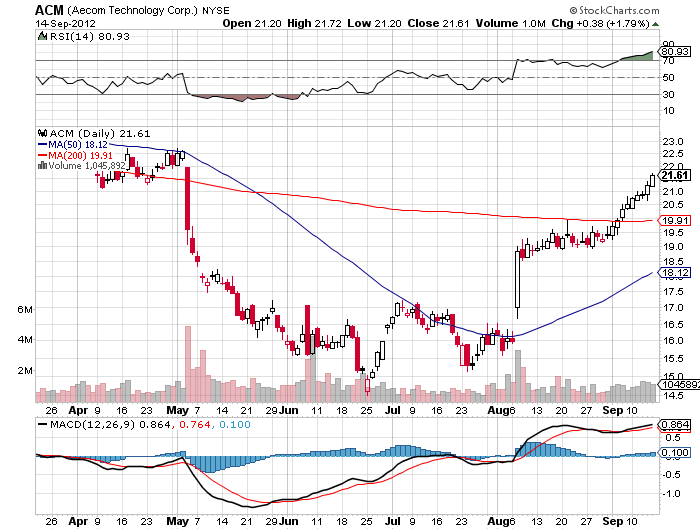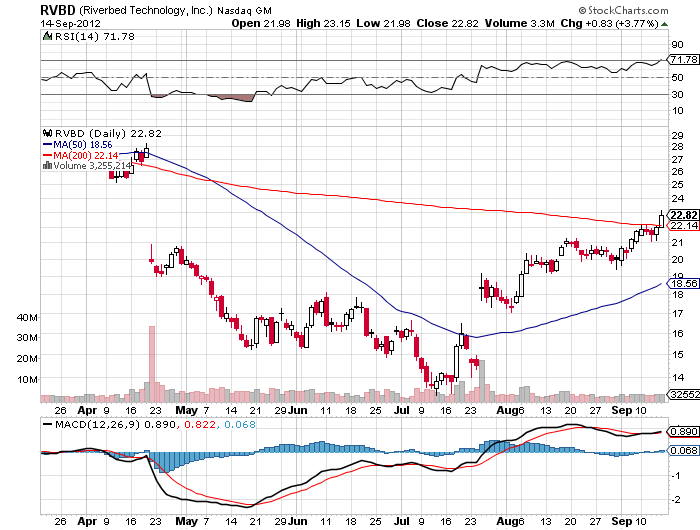 Stocks that can be shorted as they lose 10 week support and their sell stop spots are AMGN 80.60, MBT 18.40, AMT 70.70, FISV 70.70, DVA 97.30, NOC 66. PETM lost 10 week support Friday.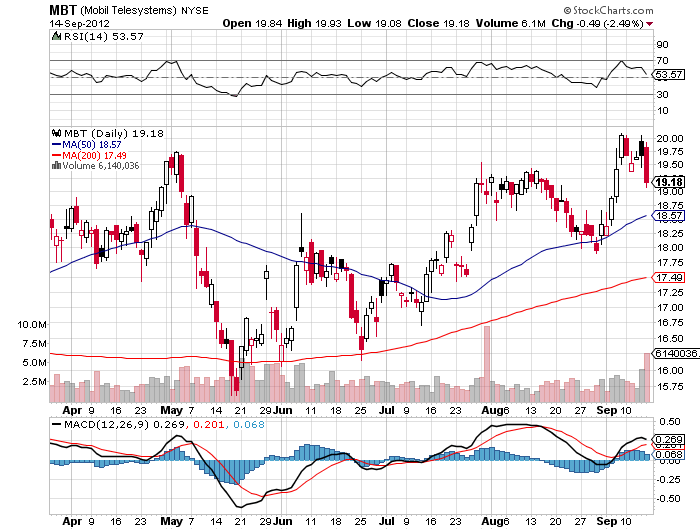 Stocks that can be shorted at 10 week resistance are DG 51.50, PDCO 34.80, PETM 69.30, CNC 38.25, BEAM 60.20. DNKN BMY both met 10 week resistance Friday.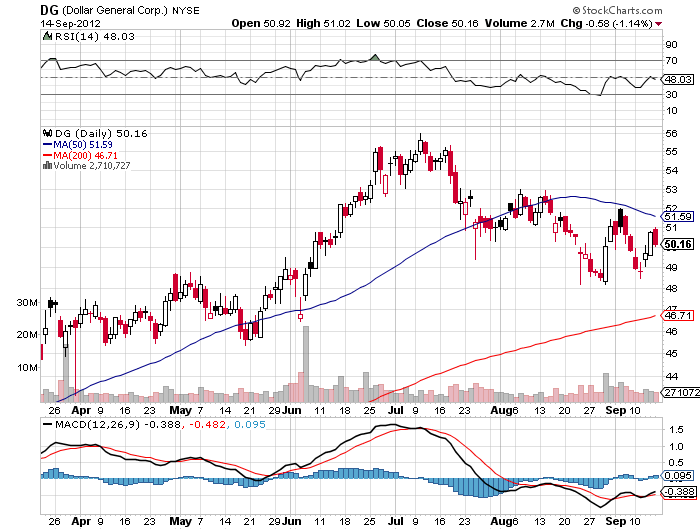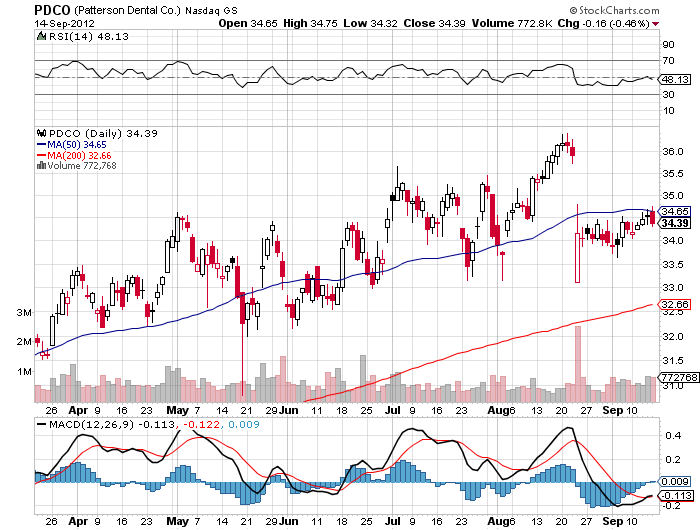 Good luck.
The author owns JACK XXIA. We bought some XXIA right near the close, as it is near its prior 14.98 cup base trigger it took out back on 7/31.