Markets staged a decent reversal Friday with volume accompanying the move. The Nasdaq has now fallen 8 of the last 9 weeks, but a look at its daily chart looks interesting. It came within 2 handles of recording bullish outside day. Trade was significant, as it was the 5th largest daily volume of the year. It seemed to catch a bid near the big round number of 2800. A move to challenge the 200 day to the upside near 3000 seems plausible. The reason behind the move was "fiscal cliff" clarity, but I am hesitant to buy into the hyperbole. As a technician we care not about the event, but how the tape responds to the event. Breakouts which are basically non existent in this environment, but a light volume one came on Friday as HFC took out a 42.43 flat base trigger, rarely work out anyhow. It is better to trade around support levels, and for that a few have caught my eye. Looking for stocks holding firm near their "line in the sand" 200 day SMAs are QCOM. I ts seems to be enjoying support there at the 61 level. WMT, which is tenuously holding 40 week support for the first time since the Mexican bribery scandal proved nothing back on 4/25. Could be an opportunity. If the country is going to start rebuilding again, a thin name, but decent looking chart is MLM. Could be good risk/reward if it can remain above 81. AL has seen some accumulation as it moved above its 40 week MA 11/9. Some large transports seem to be idling along there 200 days MAs. KSU CNI UNP all playing their part. UNP has not traded below its 40 week MA in over a year, so that could be a good tell on the macro picture going into year end and 2013.
Stocks which can be shorted as they lose 40 week support and their sell stop spots are UNP 115.15, NBL 91, DPS 41.45 (when was last time you had a Snapple), ASH 67.15. ABT MXIM both lost 40 week support Friday. Stocks that can be shorted as they lose their 10 week MAs and their sell stop spots are MTZ 20.80, DEO 112.65. WDR MCO CHRW all surrendered 10 week support Friday.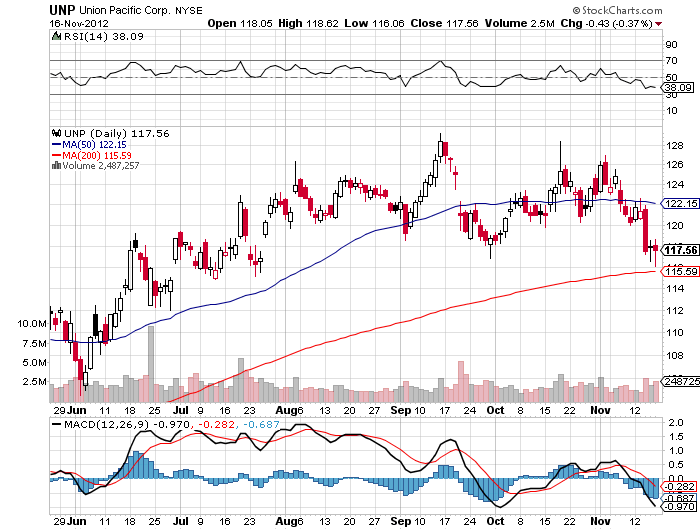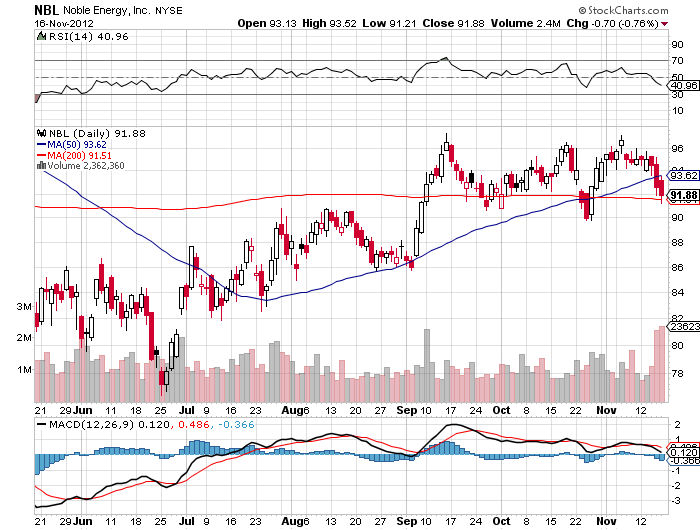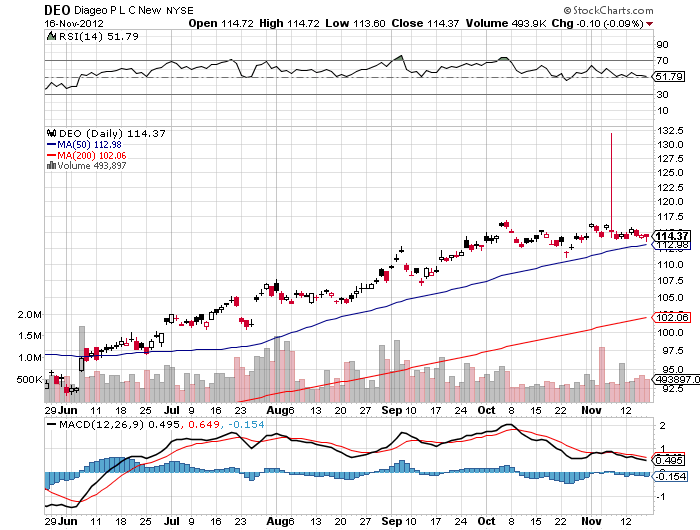 Stocks which can be put on a watch list, until market climate improves, and their following specific triggers include cup with handles DE 87.60, PNR 46.22. Flat base is 50.09. Other cup with handles include ARG 91.40, MCK 96.18, VAR 71.49, CREE 32.15, ETN 50.93, XRAY 39.88, PGE 23.29, ROK 79.06, CNC 44.40. Other flat bases are AMP 60.57, DOV 61.74, SAP 73.96, CAR 18.00.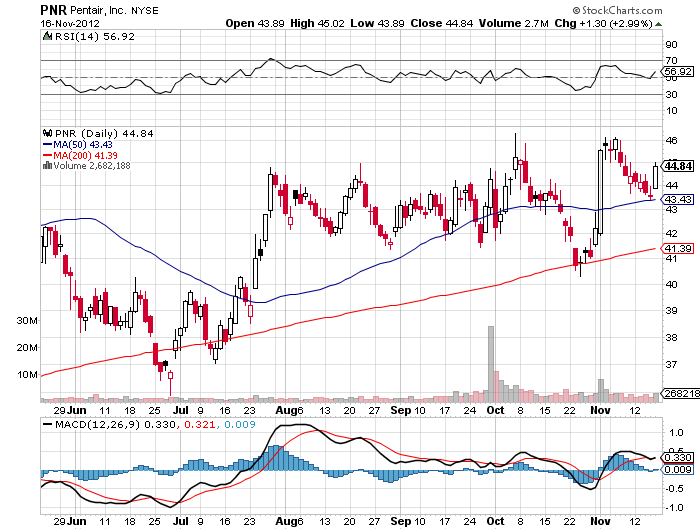 Stocks that can be bought as they retest prior breakout triggers are ITW CMCSA MAT. All 3 of these are below their 10 week SMAs, which is not ideal, but not uncommon (SNI BUD are examples), and certainly can be profitable. ITW took out a flat base trigger of 58.36 on 8/16. FLS CFX in the group are acting well. CMCSA took out a 35.26 flat base trigger on 9/19, and has been stubborn to trade below its 35 handle. TWC has been holding up best in the group, and is trying to recapture its 10 week SMA to the upside here. MAT took out a 34.72 flat base trigger on 7/27. It has displayed very tight trading which is bullish, and it is holding up better thatn its rival HAS, which is attempting to hold onto its own 40 week SMA.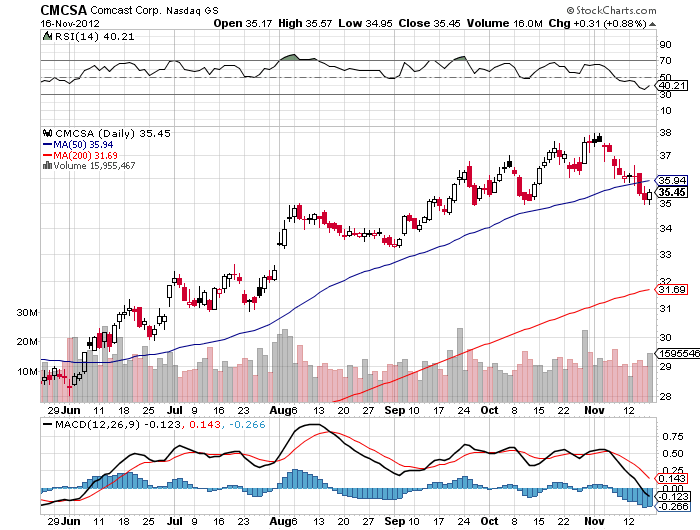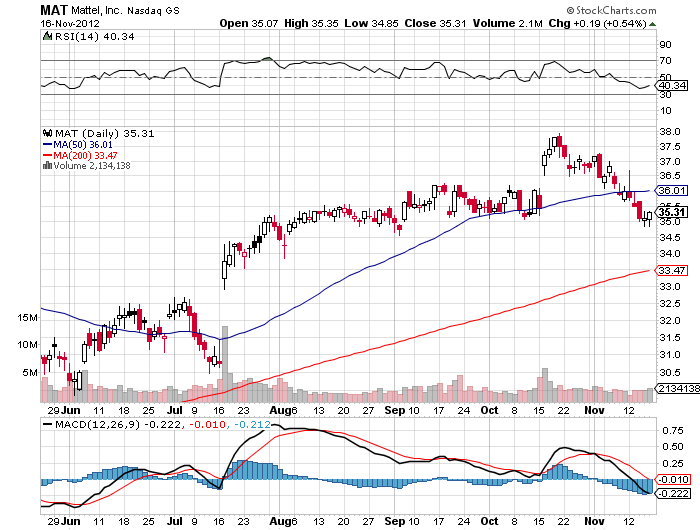 Stocks that can be bought as they reclaim their 10 week SMAs and their buy stop spots are PSX 46.40, OII 54, ALL 40.15. Stocks that took out their 10 week MAs on Friday were KMB ABV MMC RYL BKD LLL EXPE GPOR. Stocks that can be bought as they reclaim their 40 week MAs and their buy stop sots are AIG 32, LULU 68.50. CRM L DSW all took out their 40 week MAs Friday.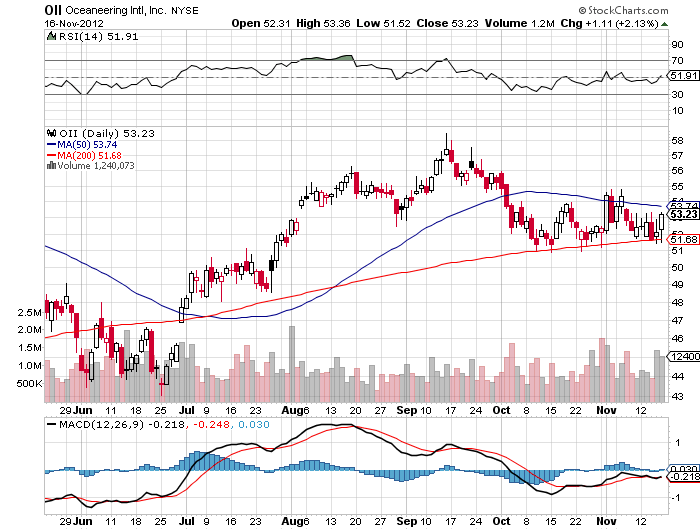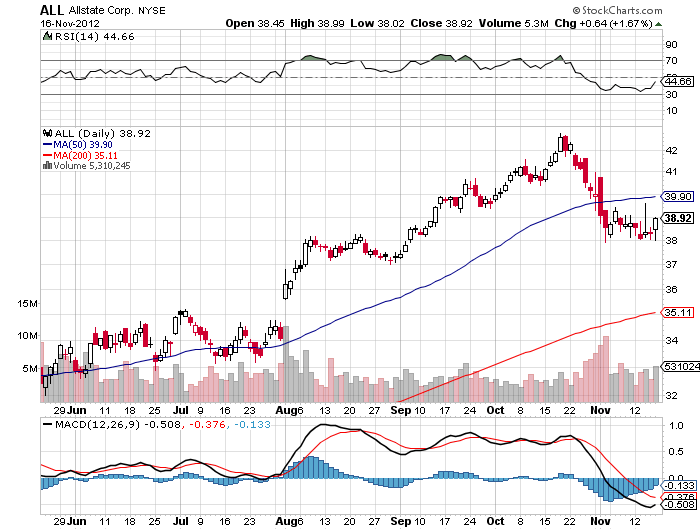 Good luck.
The author owns FNF.