Markets slumped in mid afternoon to finish near the lows for the session displaying bearish tones. The Nasdaq was attempting to finish higher for seven consecutive days, and it looked like it might, until after 2pm when fiscal cliff concerns arose. It basically hit precise 200 day resistance, as it flirts with the big round number of 3000. Meanwhile the S&P 500 concluded the day just below its own big round 1400 handle. The benchmarks lost ground on heavier trade, and in spite of decent financial data in the morning. Bad reaction to good news does not paint a  bullish picture. Despite the negative narrative, we did record a couple of breakouts. CREE took out a 32.15 cup with handle trigger, and CAG took out a 28.90 flat base pivot on takeover news. A couple of individual names that have caught my eye are DSW CZZ DNKN. DSW has now held its gap up for 4 consecutive days, which is a rule I like to follow, to determine if the move was legitimate. CZZ seems to has lost its sugar high, pun intended, as it has had enormous volume in back to back down days holding just above tenuous 10 week support. Meanwhile DNKN's sucrose rush may be just beginning as it took out its 200 week SMA to the upside, as it constructs the right side of its base. Only time will tell if its move continues to become sweeter.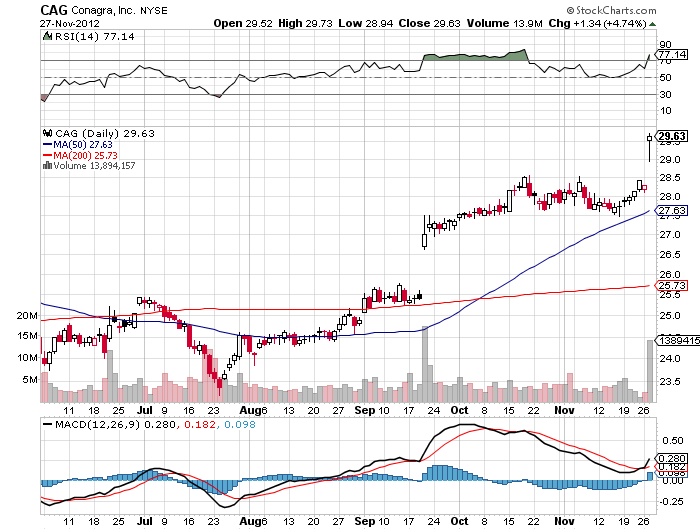 Stocks that can be bought as they take out the following specific triggers on firm trade are cup with handles LCC 13.29, BEAV 46.28. Flat base is NCR 24.74. Other cup with handles are MCK 96.18, VAR 71.49, XRAY 39.88, PGR 23.29, CNC 44.40. Other flat bases are PRXL 32.57, VMC 50.09, ALKS 21.22, MPC 60.14, VMED 34.61, FMX 98.20. Double bottoms are SNPS 33.43, PEP 71.57.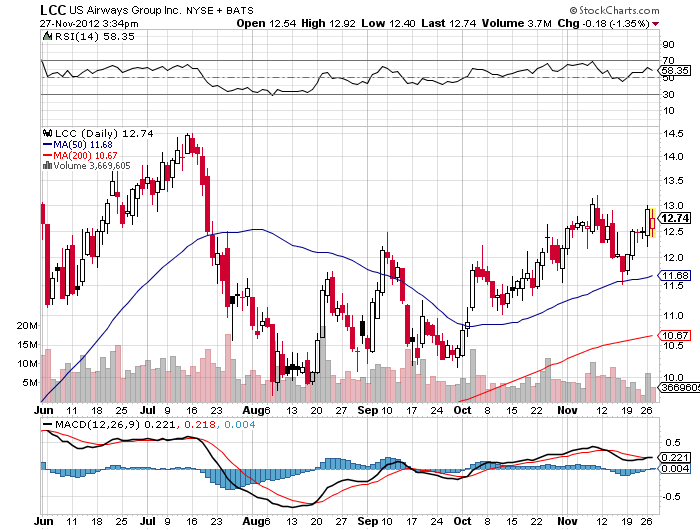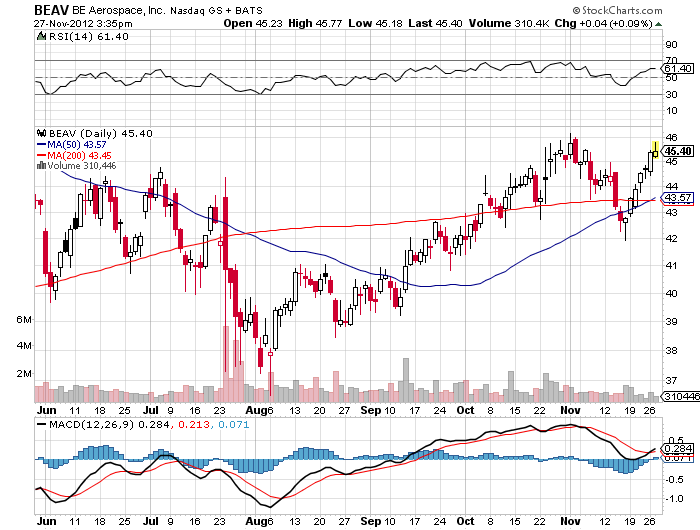 Stocks that can be bought as they retest prior breakout triggers are BLL RMD BG. BLL took out a 43.89 flat base trigger back on 11/6. The stock has been demonstrating solid relative strength as it now rests at an all time high. Stocks in the group behaving well are PKG CCK. RMD took out a 3 week tight trigger of 40.09 back on 9/27. It did dip below its 10 week SMA on 11/12, but has since recovered that line and has seen nice accumulation as of late. Stocks in the sector doing fine include MDT ZMH TMO. BG took out a flat base trigger of 70.30 on 10/18. Some bifurcation in the group has occurred, as it always will, with leaders being CF RNF, and lagging are POT MOS.
Stocks that can be bought as they reclaim their 10 week SMAs and their buy stop spots are KORS 53.40, CF 211, HAIN 61.85, XXIA 15.40. Stocks that can be bought as they reclaim their 40 week SMAs and their buy stop spots are FIRE 49.45, LPS 25.40, CBI 40.15, SBUX 51.60. ORCL CNI UNP UA all retook their 10 weeks today, and EMR DNKN retook their 40 weeks. TV and VMW both retook their 10 weeks intraday, but closed beneath them, and should have been sold if they were entered as the catalyst is not there anymore. Can always be repurchased again.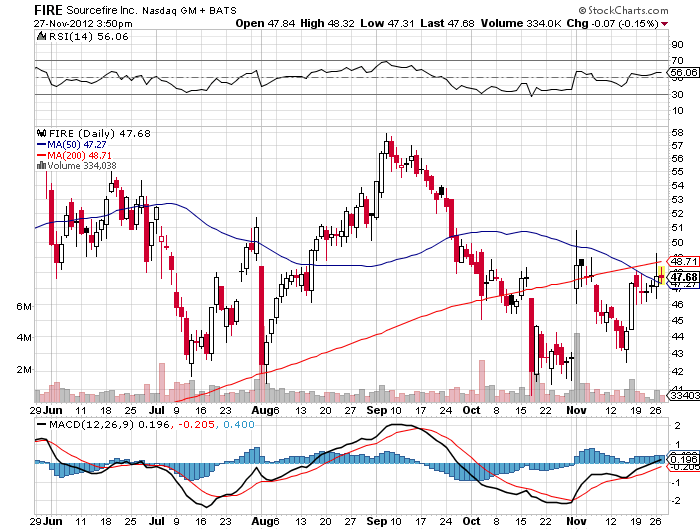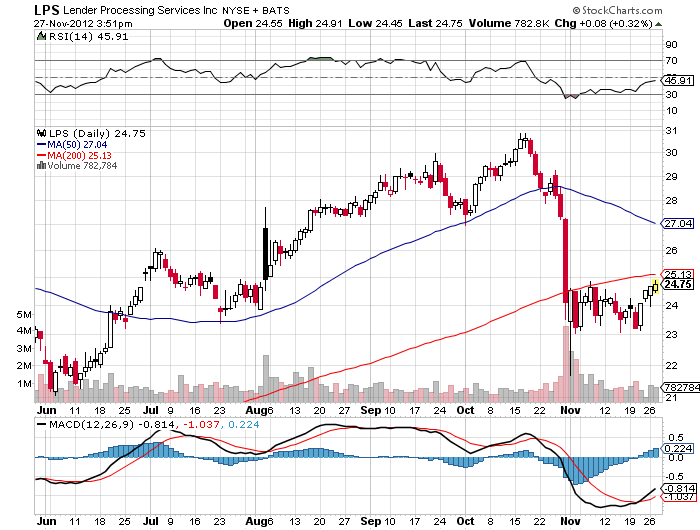 Stocks that can be shorted as they lose their 10 week SMAs and their sell stop spots are DVA 108.50, DFS 39.75. Stocks that can be shorted as they lose 40 week support and their sell stop spots are WFM 90.10, ZION 19.70, USB 31.75. OII lost its 10 week today, and AKAM lost 40 week support today.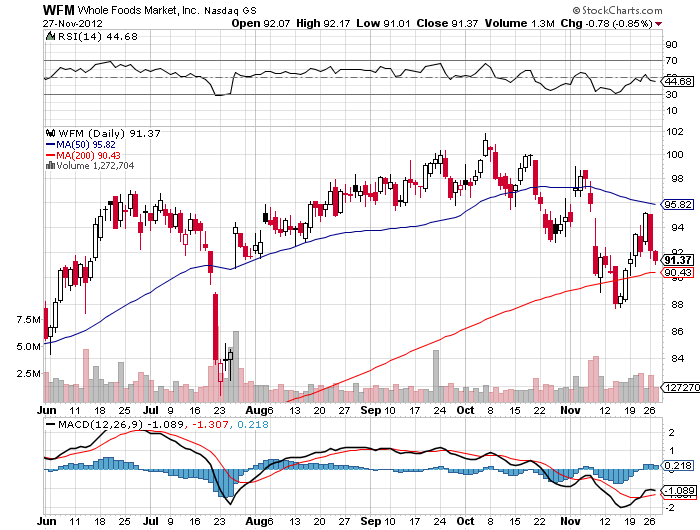 Good luck.
The author owns FNF PSX.