Markets fell Wednesday, and closed near lows for the session. Both the Nasdaq and S&P 500 were lower but the Nasdaq's losses were half of the S&P. Tech continues to outperform. Some solid examples of recent tech breakouts that fared well today despite the weakness were ORCL ADBE. Remember to keep a close eye on how breakouts fare in the days following the move. Good ones work right away. ORCL took out a 32.60 cup with handle trigger yesterday, before earnings, which is rare, and gained almost 4% today. ADBE tacked on another 1.6% today after its 34.88 flat base trigger it took out on 12/4. Breakouts that were recorded today ignoring the trend were XXIA from a 16.24 cup with handle pivot. BG finished pennies below a 73.58 flat base trigger, and LAZ took out a 31.30 double bottom with handle pivot. Even with today's downward move this has certainly been a rally that has caught many off guard. What happened to selling into year end to beat the capital gains taxes next year? Financials hit a 52 week high yesterday as the XLF took out a 16.54 flat base trigger. Have Waters and Warren become beloved bank lovers? Doubtful. Markets have and always will continue to confound the masses.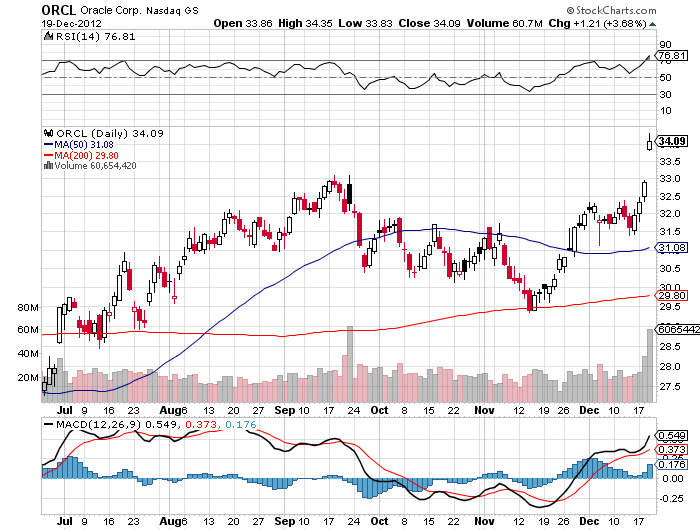 Stocks that can be bought as they take out the following specific triggers on firm trade are flat bases WY 28.92, ESV 61.58, EOG 124.59. Cup with handle is CNI 92.64. Other flat bases are CBOE 31.05, AGCO 50.00, VRSK 52.23. Other cup with handles are CIB 66.64, ARUN 21.69, BIIB 155.40. Double bottom is DLX 32.14, and cup base is BLK 209.47.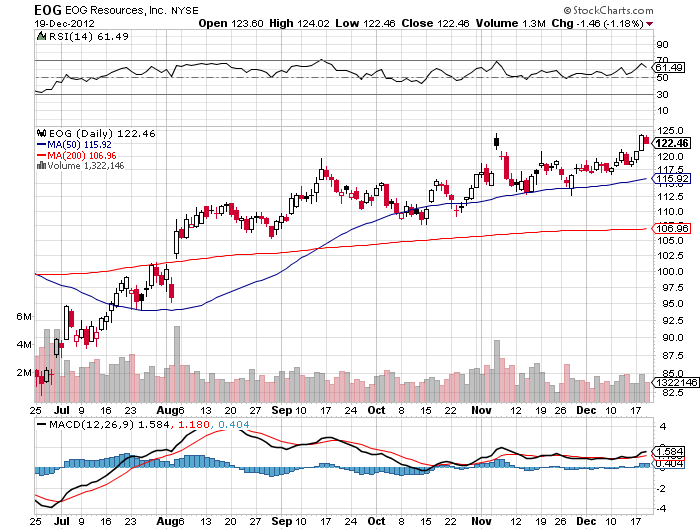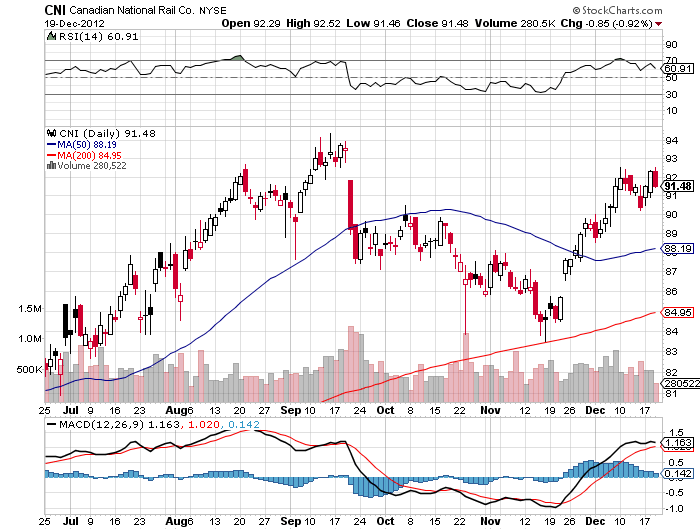 Stocks that can be bought as they retest prior breakout triggers are CVS TRN MYL. CVS took out a 47.88 double bottom trigger on an earnings gap 12/13. It has now held that gap for 4 consecutive days, which is a good rule to determine the validity of the move. WAG, if chief competitor is holding up well, but looking at RAD. That's a laggard. TRN took out a 34.40 flat base trigger on 12/14. It hails from the transport sector, and could been seen benefiting further from the moves in last two days by transport giants UPS FDX. MYL appears to be finding some support at its 3 week tight trigger of 27.64 it took out on 12/10. It has held up better than most in the group. WPI reversed today after taking out a 90.10 flat base trigger intraday. Volume was not significant to warrant a purchase however.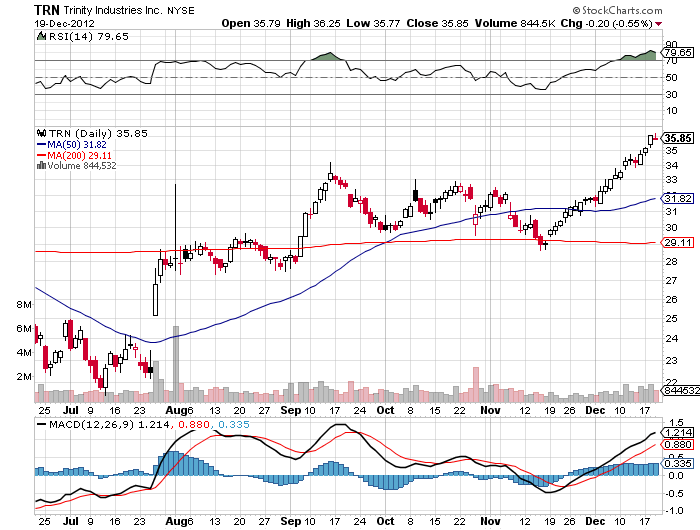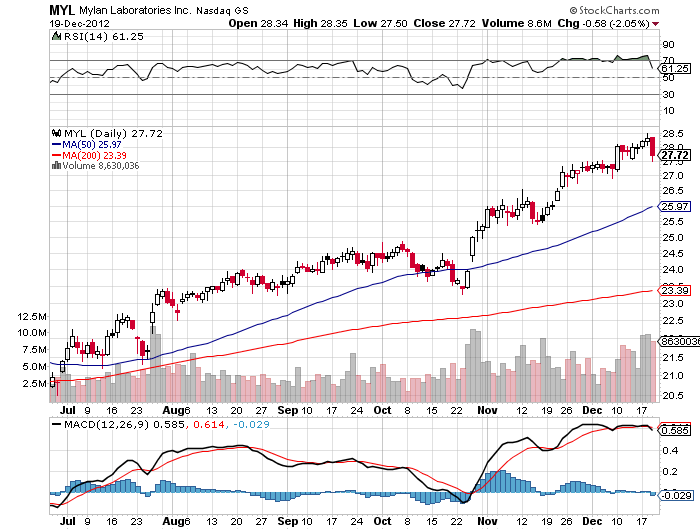 Stocks that can be bought as they reclaim their 10 week SMAs are JAZZ 53.55, LKQ 21.20. Stocks that can be bought as they reclaim their 40 week SMAs are IMAX 22.40, GES 26.50, EMC 26.35. Other stocks that can be bought as they reclaim their 10 weeks and their buy stops are LPL 15.10, ALKS 19.55.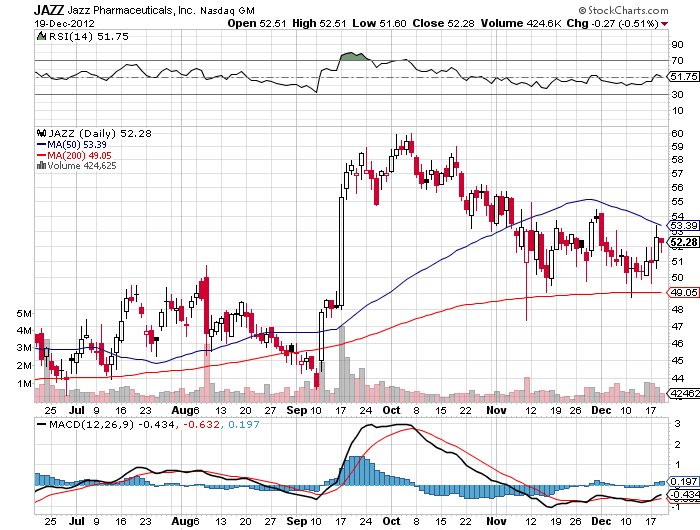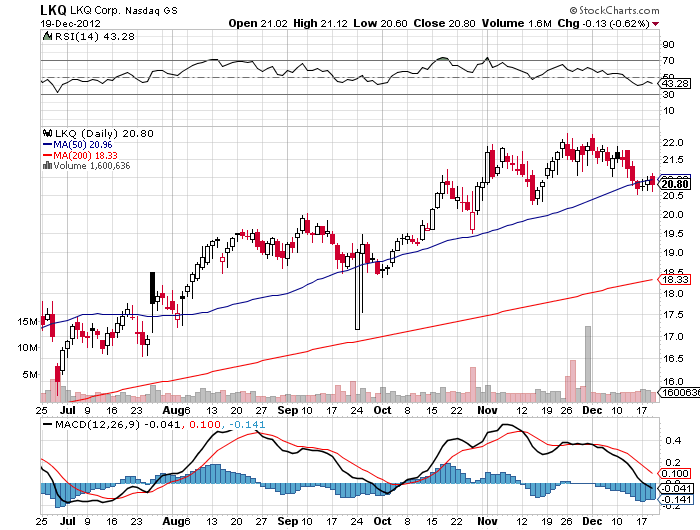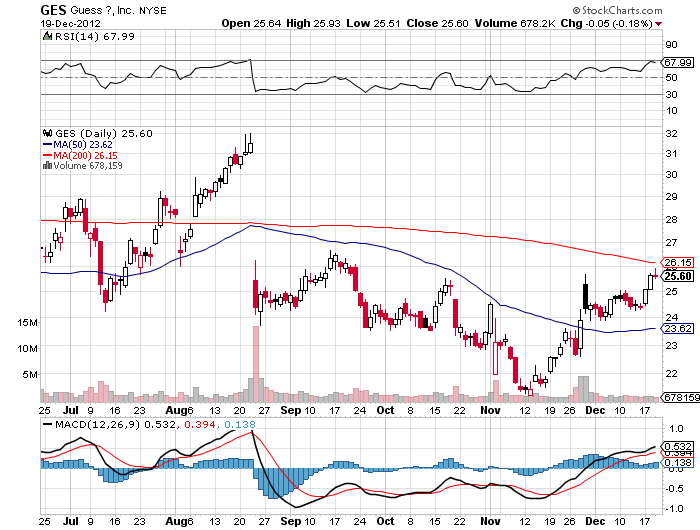 Stocks that can be shorted are FRAN USB. FRAN which started falling apart on 9/5,  before retail in general started its downward trajectory, has been on the move as of late. It has closed up 7 days in a row, and it retook its 10 week SMA today. I would look to short on any further strength toward 200 day resistance near 28.50.  USB and the regional banks have been lagging, and not for the most part reveling in the finnie move upward. This one met 10 week resistance today, and it can be shorted there if it hits that level again near 32.75. Its 40 week SMA line has really started to slope downward, a bearish sign. LAMR, which had a very robust 40.00 3 week tight trigger breakout on 11/7, is not gaining much traction. I was bullish not too long ago, but this can now be shorted with a sell stop below its 10 week SMA at 39.15.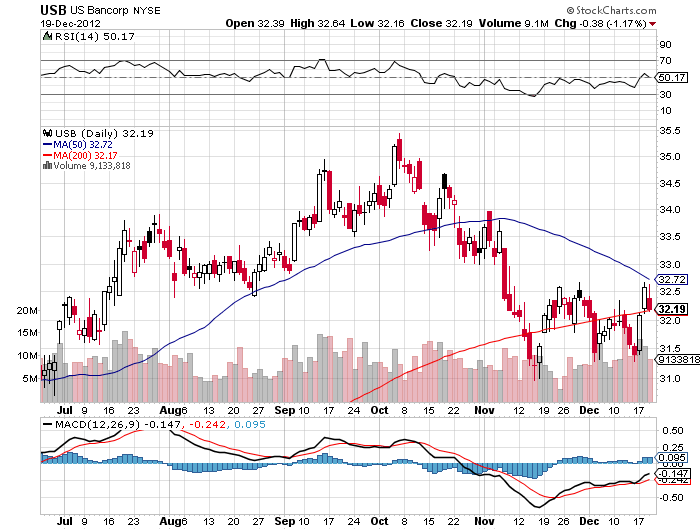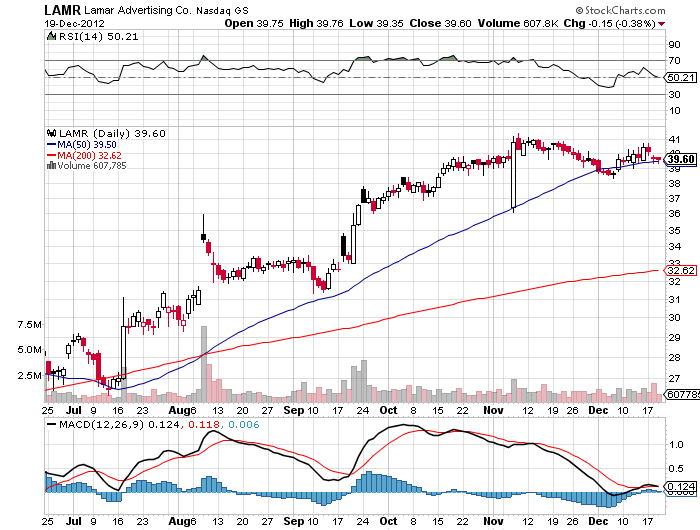 Good luck.
The author owns BSMX NRG TTM INXN.