Markets recorded another roller coaster day, as they shrugged off early weakness, went positive, then bled into then close to finish near their lows. Again this is classic bearish action. The Nasdaq is now a hair from the definition of a correction, now 9.79% off its recent high. The S&P 500 had a weak outside day today, to close decisively below its 200 day SMA. I get the feeling many are waiting for the "flush" to capitulate, but I fear we may get that, yet minus the rebound. Cash looks very attractive here and comforting. Taking a look at some of the best moves from the day, and they came from our basic needs. Food. CPB took out a 36.38 flat base trigger, HSY SJM MKC also did some heavy lifting in the group. Shelter. HD rose smartly on a solid earnings report, threatening to take out all time highs set back in late 1999. Clothing. Some of the days biggest winners were among the retail group. DKS TJX, and KORS after a pre market scare all rose nicely today. So there you have it, the basic necessities of life shining today. The RTH reflected the strength with a bullish outside day. Other ETFs that caught my eye was the greenback UUP. Looking like its running into 40 week resistance near 22.30. It has shown very solid action however falling only twice since 10/17. Perhaps it will burst right through it, extending commodity weakness.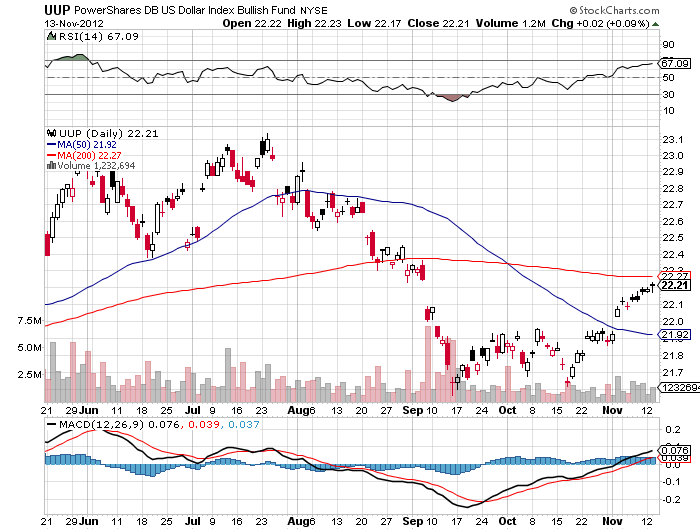 Stocks that can be shorted as they lose their 10 week SMAs and their sell stop spots are MTB 97.20, DPLH 31.40, HIG 20.20. Stocks that can be shorted as they lose their 40 week SMAS and their sell stop spots are WFM 89.40, ZION 19.45, FMC 52.20. USB BYI both lost 40 week support today.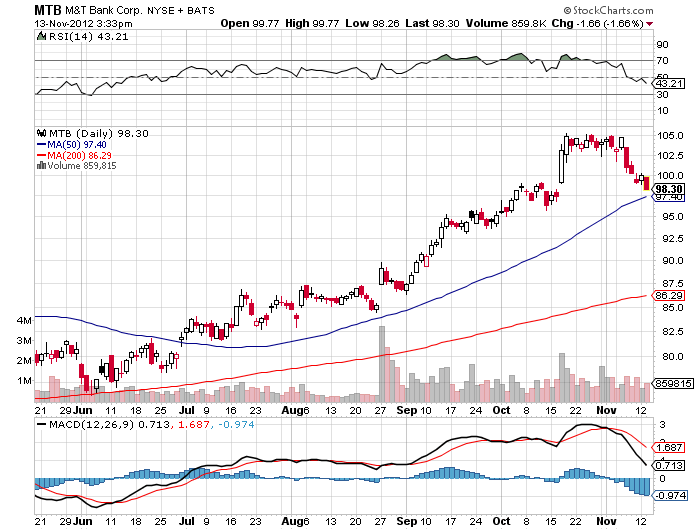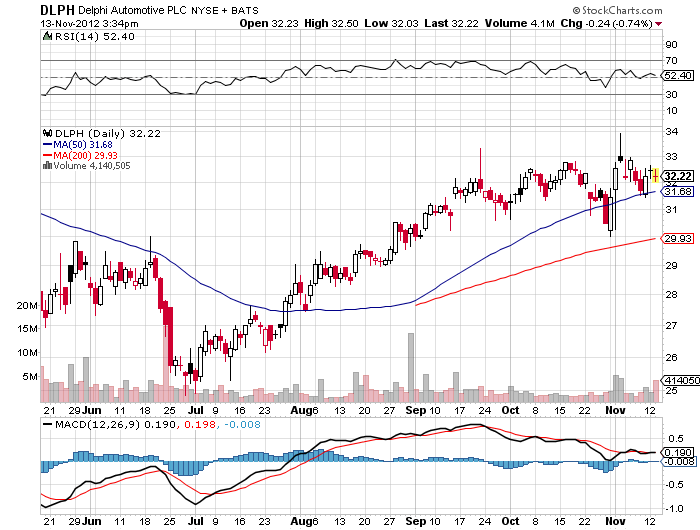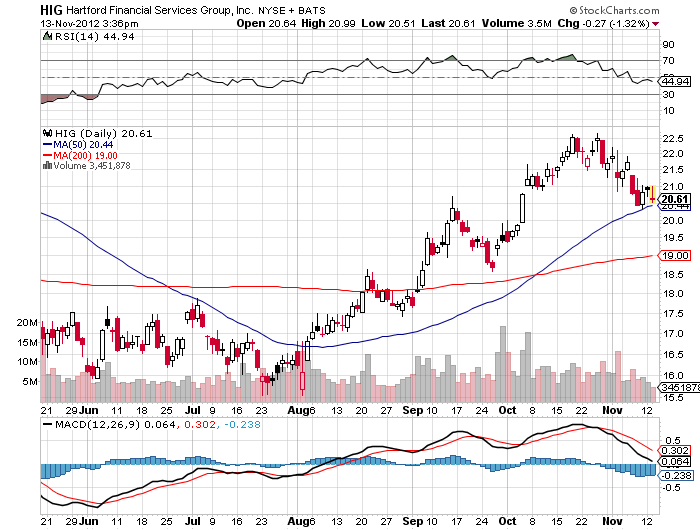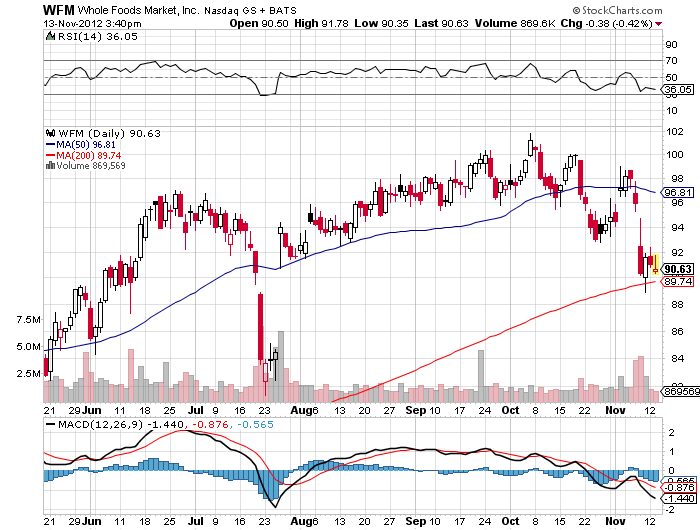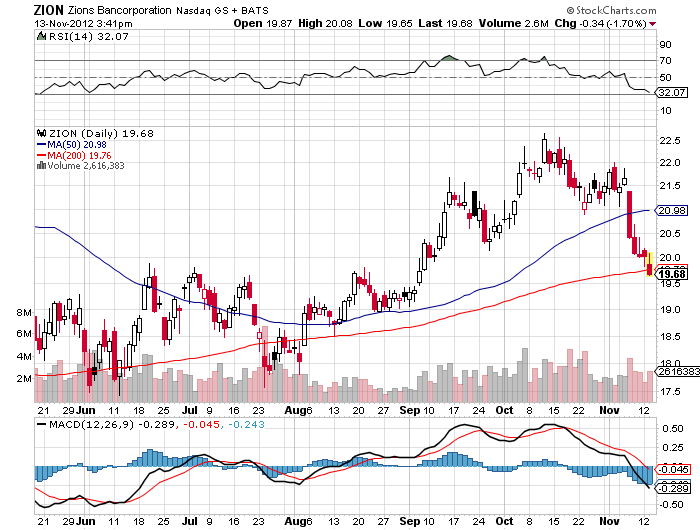 Stocks that can be put on a watch list until market climate improves, and their following specific triggers are cup with handles MCK 96.18, ETN 50.93, ICON 20.09. Other cup with handles are BEAV 46.28, ARG 91.40, VAR 71.49, PGR 23.29. Flat bases are MAS 16.58, PKG 37.08, HFC 42.43, AMP 60.57, ATW 49.85. Double bottom is PSA 149.94, and 4 week tight pattern is STZ 37.08.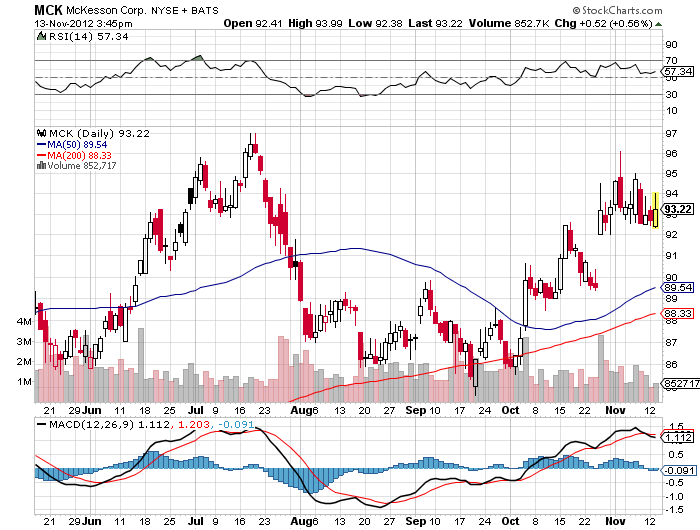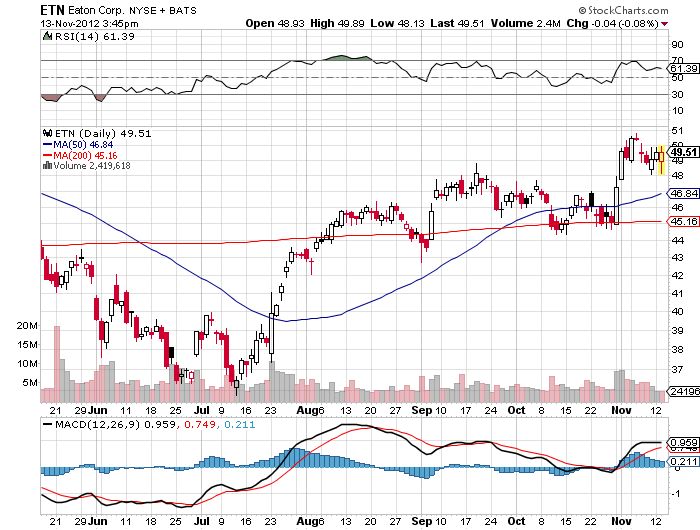 Stocks that can be bought as they retest prior breakout triggers are HUN LZB URI. HUN took out a 16.45 flat base trigger on 11/2. It is holding just above that pivot and trading very tightly. It hails from the chemical sector which is back on the rise once again. Some names in the group performing admirably are POL ASH GRA. LZB took out a 15.78 cup with handle trigger back on 10/18. It is trading just above that pivot and is part of the home building sector. ETH is acting well within the furniture group too trading just below its cup base trigger it broke out from 10/19. HD had a nice day today following a nice earnings beat. URI took out a 40.12 cup with handle trigger on 11/1.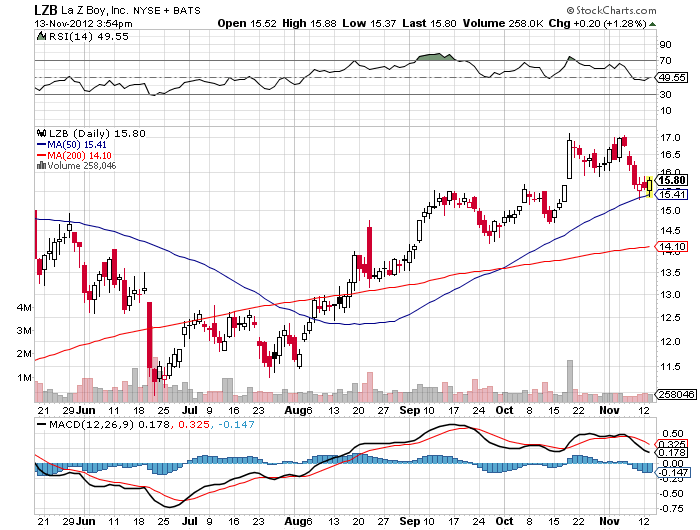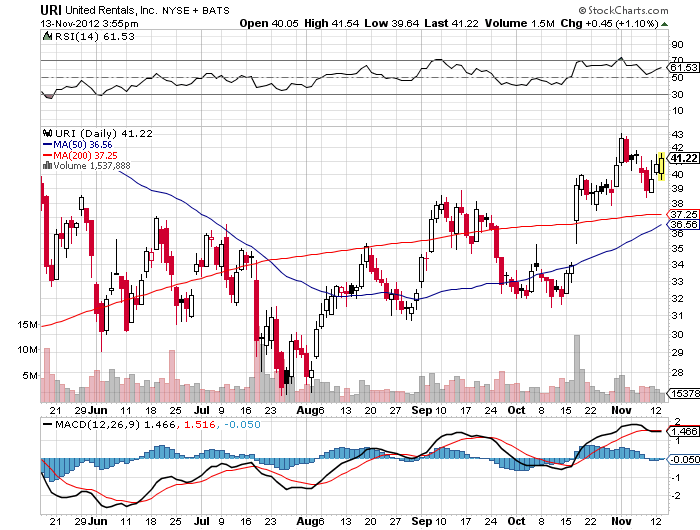 Stocks that can be bought as they reclaim their 10 week SMAs and their buy stop spots are SRE 66.80, WY 26.95, CAKE 34.50. Stocks that retook their 10 week MAs today were SJM MKC  FMX. Stocks that can be bought as they reclaim their 40 week SMAs and their buy stop spots are TRIP 36.75, AGCO 45.95. Stocks that reclaimed their 40 week MAs today were LTD UA.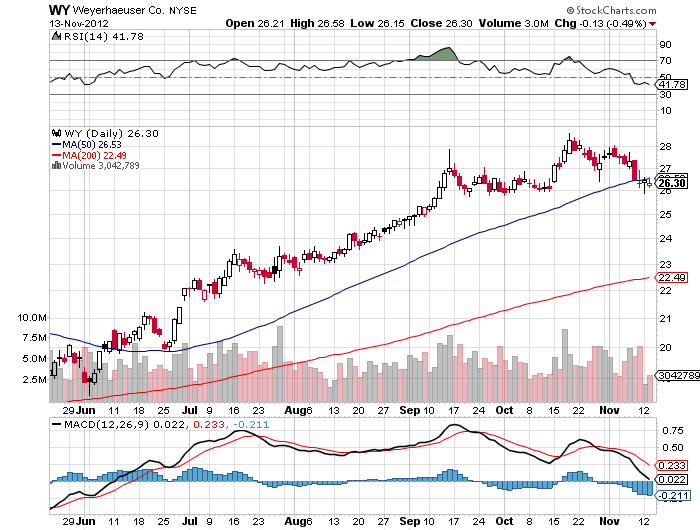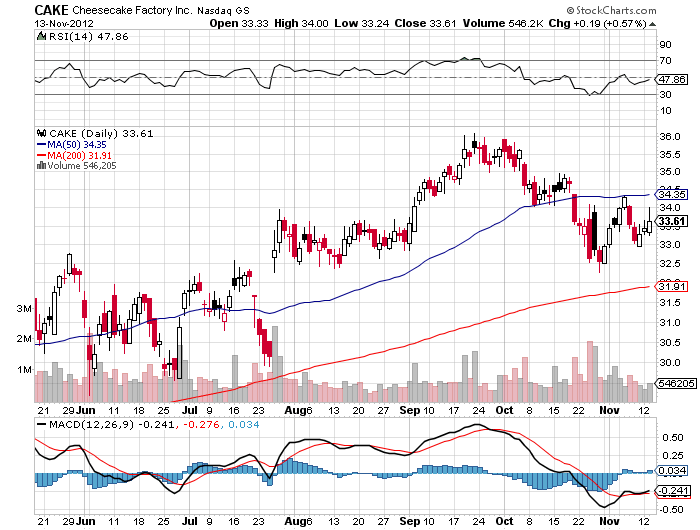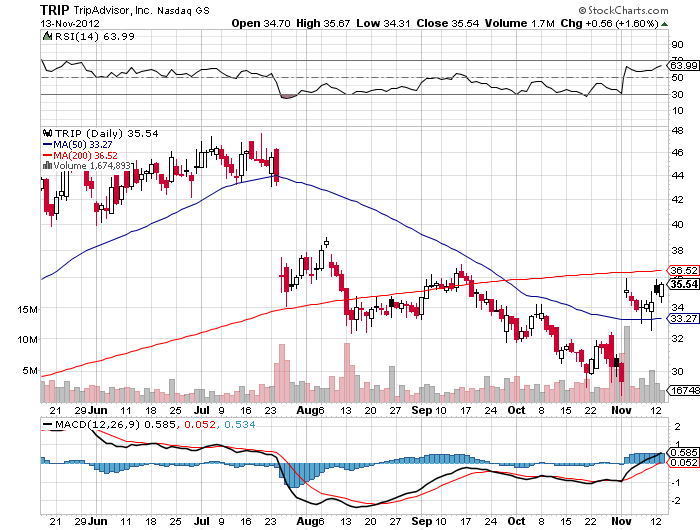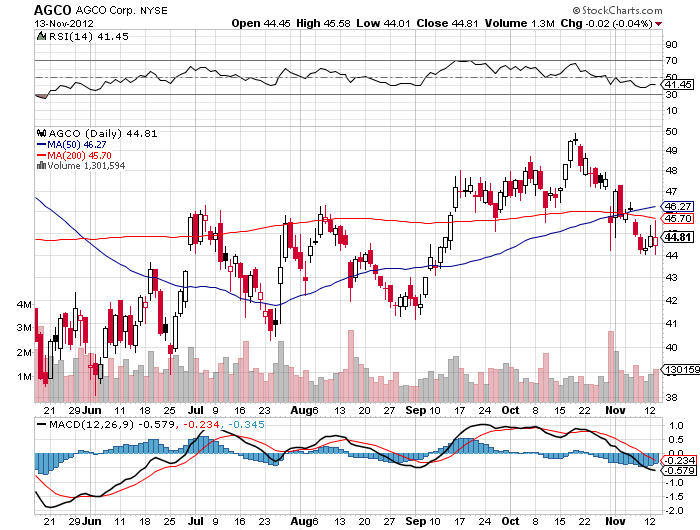 Good luck.
The author owns ITW FNF.