Markets plunged Wednesday, ending near session lows, on accelerating volume. We are clearly in correction mode, and both the Nasdaq and S&P 500 are now firmly below 40 week support. Are we oversold? Of course. Could we have a strong snap back rally in the face of all these market headwinds? Of course. But they should be eagerly sold into. Today no sector was immune, and it seemed like the benchmarks are making their bets that we could be headed back into a recession. The transports were hit hard today with the big boys UNP KSU FDX all falling more than 3%. GE, an economic bellwether, fell more than 3% as well, falling below its 40 week MA . It is now well below its 21.29 cup with handle trigger from 9/6. Another economic sensitive name WHR had an ugly outside day after kissing par. Among names that may be ripe for a buy as they come into support areas are AOL. AOL is almost back to its enormous 22% move after earnings 11/6. 10 week support is right at 36, and could offer good risk reward there. It almost feels as if Elaine Garzerelli is going to pop out, after dusting off her bear suit, and make another crash call. The markets have that feel where there is still no panic. Investment advisers that are bullish still remain above the 50% threshold, although this weeks gauge following last weeks election should change that scenario. Many charts as well as individual equities have been broken and can take a long time to mend. Be small, and be nimble, and do not attempt to be a hero.
Stocks that can be shorted as they lose 10 week support and their sell stop spots are HLSS 17.25, BCS 14.30, OCN 32.15. Stocks that lost 10 week support today were ICON PKG STZ LZB CTRX EXH SHLD MTB HON EMN SLW RYL FISV PIR APH. Stocks that can be shorted as they lose their 40 week MAs and their sell stop spots are WYN 49.50, BRO 25.35. Stocks that lost 40 week support today were IVZ LULU TSCO LMT EMR ZION FMC VIAB FII WFM PEP.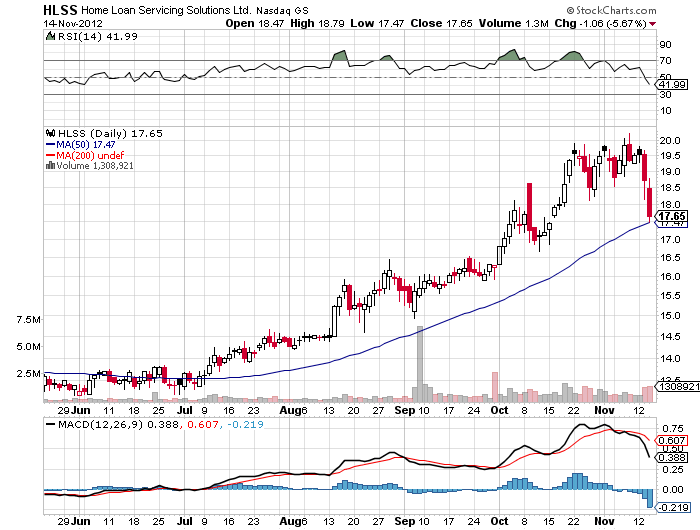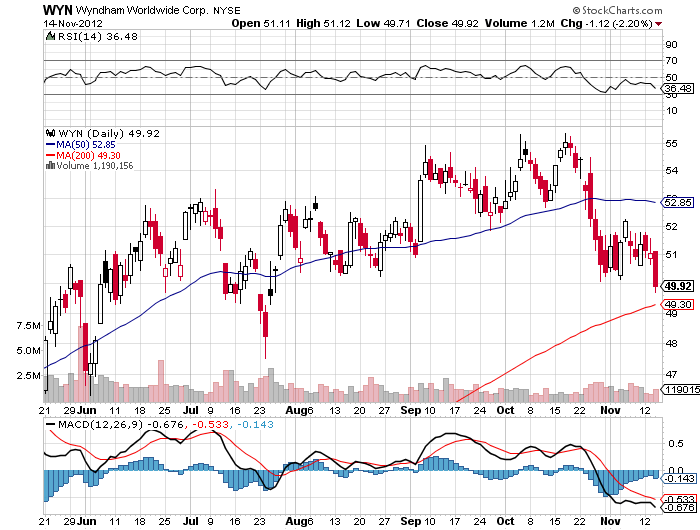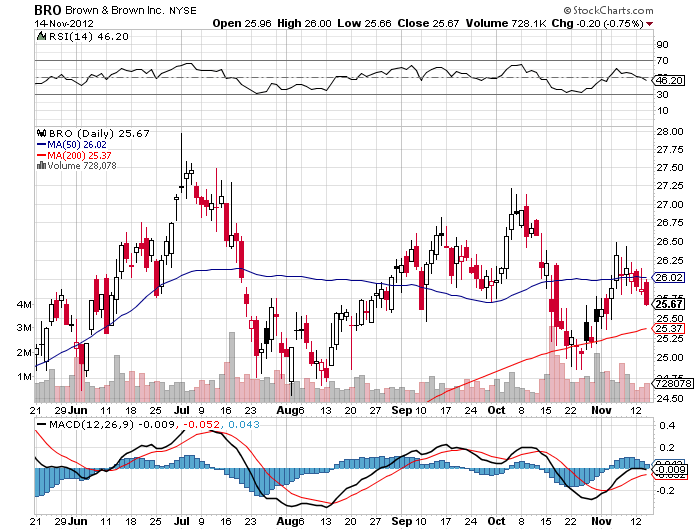 Stocks that can be put on a watch list until market climate improves, and their following specific triggers are flat bases DOV 61.74, CAR 18.00. Cup with handle is CREE 32.15. Other flat bases are MAS 16.58, SXC 17.69, HFC 42.43, AMP 60.57, ATW 49.85, SAP 73.96. Other cup with handles are ARG 91.40, MCK 96.18, VAR 71.49, ETN 50.93, PGR 23.29. Double bottom is PSA 149.94.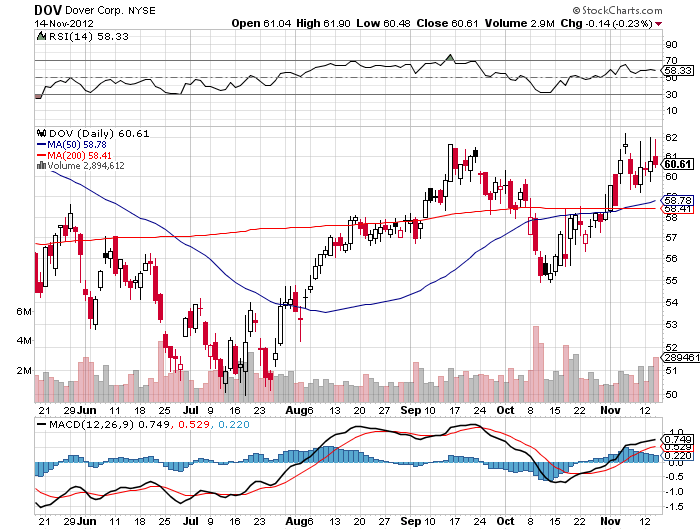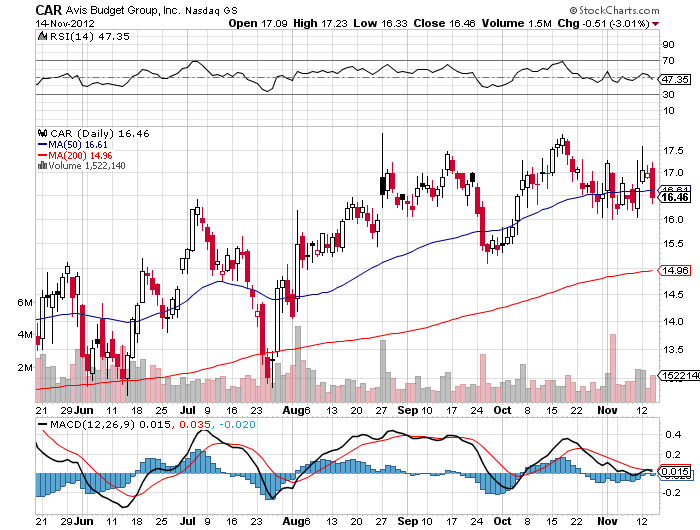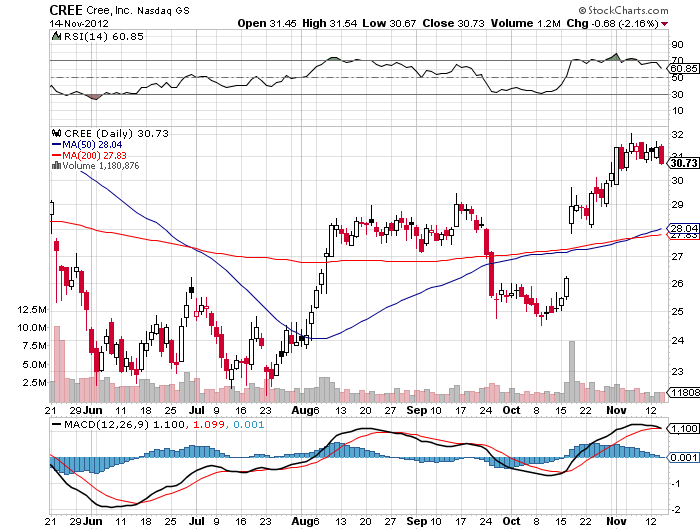 Stocks that can be bought as they retest prior breakout triggers are JBHT LKQ LEG. JBHT took out a 59.57 double bottom with handle trigger 11/6. It demonstrated solid relative strength today from the transport sector. ODFL is still acting well in the group, while CHRW is at a critical juncture right now as it rests right near 40 week support. LKQ took out a 20.11 flat base trigger on 10/15. It hails from the auto parts sector, and ORLY and AZO are trying to cling onto 40 week support of its own. LEG took out a 25.40 4 week tight pivot on 10/16. It has lost ground 6 consecutive days, but its action has been somewhat tight, and not many stocks are still trading above their former breakout triggers.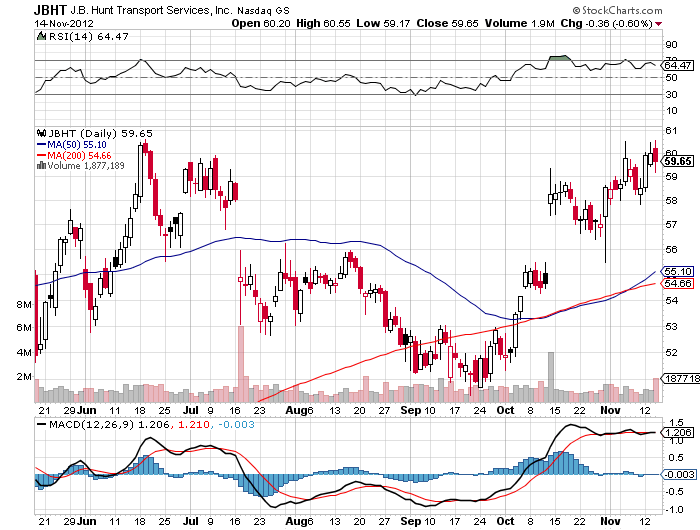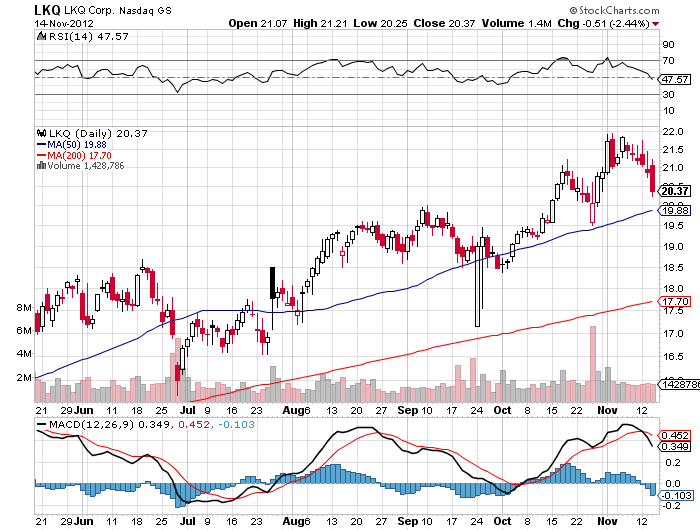 Stocks that can be bought as they reclaim their 10 week MAs and their buy stop spots are ROP 108.75, TRV 69.60, ARUN 20.20, CAKE 34.50, SRE 66.80, ZMH 65.30. Stocks that can be bought as they reclaim their 40 week MAs and their buy stop spots are PX 108.50, CRM 144, TRIP 36.75.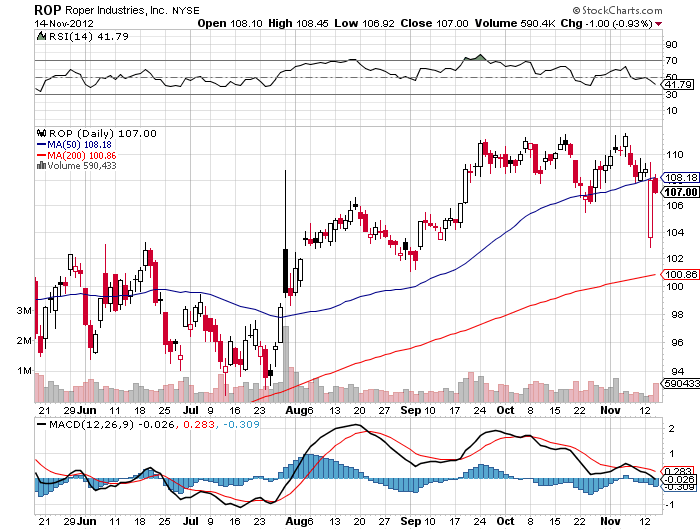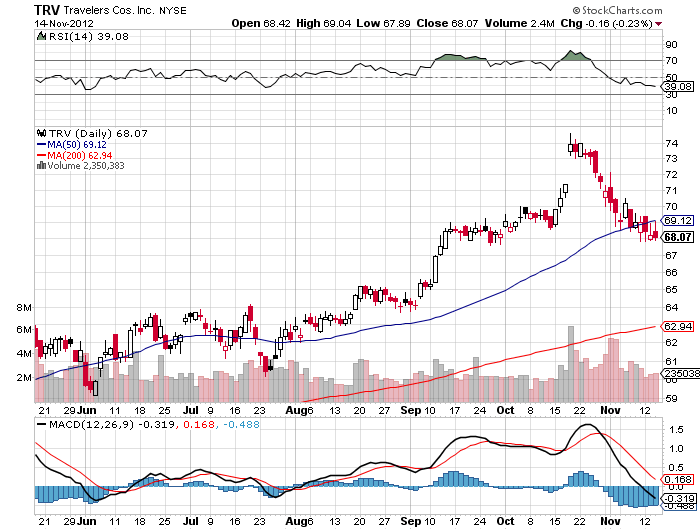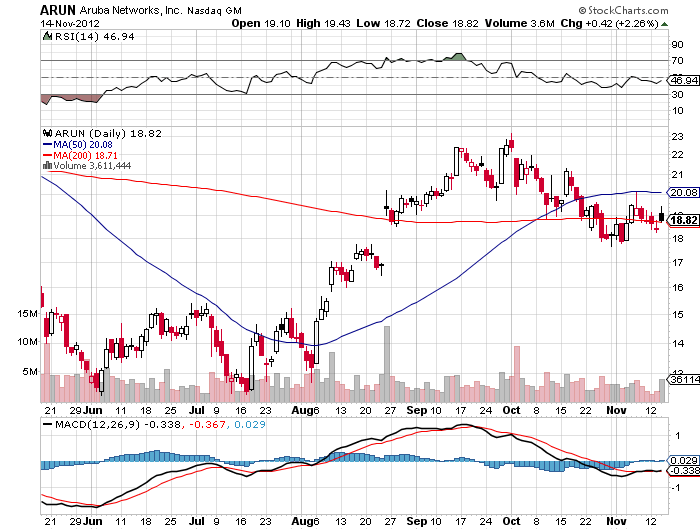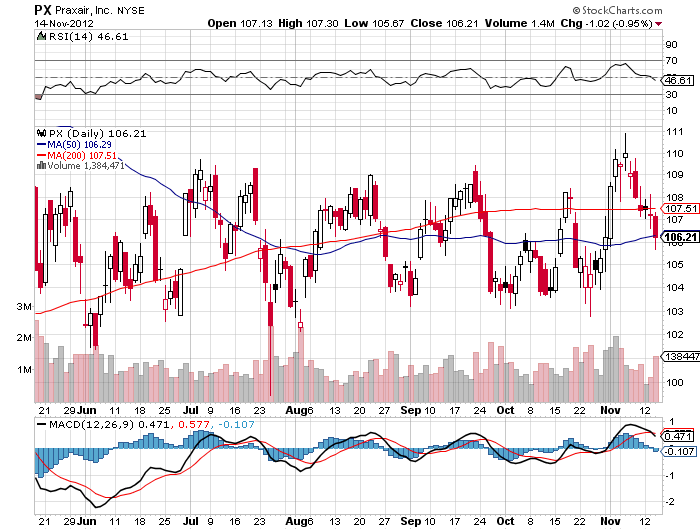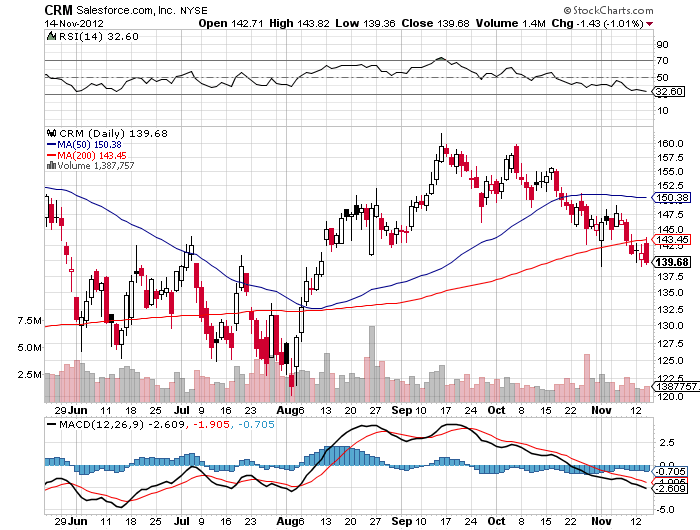 Good luck.
The author owns FNF. We sold ITW for a 2.10 loss as it lost 10 week support.